Advanced lithium battery manufacturing has historically been dominated by China, Japan and South Korea, together accounting for as much as 98 percent of the market. According to the Institute of Information Technology, this year South Korea will replace Japan as the leading producer mid-sized to small lithium-ion batteries.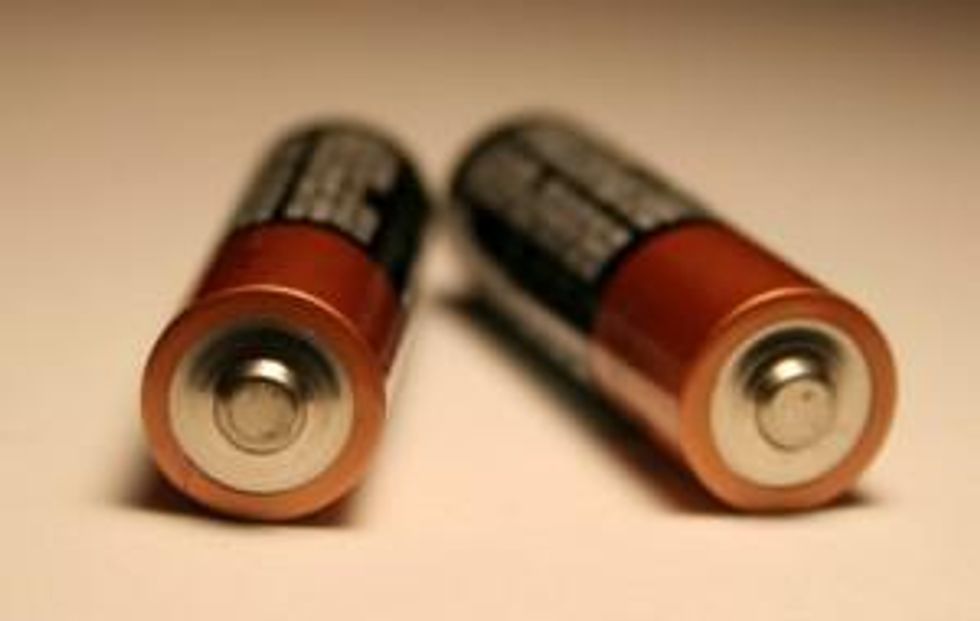 By Dave Brown – Exclusive to Lithium Investing News
According to a Japanese market research firm, the Institute of Information Technology (IIT), a recent report forecasts that this year South Korea will replace Japan as the leader in production of mid-sized to small lithium-ion batteries. Japanese manufacturers had a solid lead in the global lithium-ion battery market for the last 20 years, with the product promoted as a key development for the electronics industry. Advanced lithium battery manufacturing has historically been dominated by China, Japan and South Korea, together accounting for as much as 98 percent of the market last year.
While Japan's leadership within the market will remain significant in the near term, industry stake holders and analysts had already observed that the country was gradually losing market share. Japanese manufacturing still controlled 55 percent of global advanced battery production in 2009, down from 78 percent in 2002. Meanwhile, China's share rose to 25 percent from 11 percent in 2002, and South Korea's reached 18 percent in 2009 from just 6 percent in 2002.
At the end of last year, the South Korean government announced plans to boost supplies of the two resources from Korean-owned mines up to 10 percent of annual requirements this year from 5.5 percent last year. The objective was to increase stockpiles of about 30 minor metals including lithium and rare earths, to the equivalent of 13.5 days of consumption this year from 8.1 days last year. The country is planning to build a facility in the second half of this year to store strategic metals such as lithium, with a capacity of 35 days of consumption.
Arguably following in the wake of the semiconductor, shipbuilding and TV industries, South Korean manufacturers appear to be overtaking their Japanese rivals in the lithium-ion battery market. According to IIT, in terms of individual lithium battery manufacturers, South Korean companies have already eclipsed their Japanese rivals. In 2010, 11 years since South Korea began making the batteries, Samsung SDI (SEO:006400) overtook Panasonic (NYSE:PC), via subsidiary Sanyo Electric, to become the world's top manufacturer with LG Chem (SEO:051910) climbing to third place. This year the market trend has been extended with South Korean companies estimated to command global market share of 38.5 percent this year compared to 38.4 percent for Japan.
The report indicates South Korean producers Samsung SDI and LG Chem increased output in the first quarter of this year, while Japanese manufacturers cut back production.
Lithium-ion batteries currently account for 76 percent of the global market for rechargeable batteries, which is worth an estimated $18.3 billion this year and expected to surge to $95.4 billion by 2020 primarily attributed to anticipated demand for smartphones and electric cars, according to market researchers.
Automotive industry the growth engine
LG Chem has officially opened what it claims is the world's largest electric vehicle battery plant. During the ceremony, Chief Executive Officer, Kim Bahn-suk offered strong optimism for the plant, "Japan leads the way in patents and materials but Korea is ahead in lithium-ion batteries. LG Chem is leading the way.''  The Ochang plant, which will have an annual production capacity to supply 100,000 electric cars, is the first of three plants that LG Chem is planning to build in the next several years. South Korean President Lee Myung-bak, GM Vice Chairman Stephen J. Girsky and LG Group Chairman Koo Bon-moo were among those on hand to celebrate.
Securing more automakers as clients and diversifying revenue streams are crucial to guarantee business sustainability and diversified risk management and LG Chem appears quite safe at least in terms of customer channels. LG has already secured 10 carmakers as battery clients including FordMotor (NYSE:F), HyundaiMotor, KiaMotors and Renault (EPA:RNO), as well as GM (NYSE:GM).
LG Chem has doubled its investment plan for batteries to $1.8 billion by 2013 and also raised its 2015 sales target for electric car batteries to $3.7 billion.  The investment could enable LG to boost production capacity to over 350,000 batteries from an estimated 100,000 this year. LG is also aiming to control 25 percent of the global demand for electric car batteries, it said in a statement.
According to the South Korean government, the country is expecting to export 1 million electric cars by 2015, while it is set to produce 1.4 million such vehicles. Seoul has also allocated $1.3 billion as a budget for research and development investment as part of the government's initiatives to get more patented technologies in the sector.
Investing News Network websites or approved third-party tools use cookies. Please refer to the  cookie policy for collected data, privacy and GDPR compliance. By continuing to browse the site, you agree to our use of cookies.