Industrial Espionage Allegations with Lithium Industry Implications
Last week, three executives from French automotive manufacturer Renault were suspended after being suspected of leaking information on its electric vehicle program to China.
By Dave Brown – Exclusive to Lithium Investing News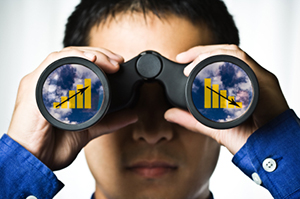 Last week, three executives from French automotive manufacturer Renault were suspended after being suspected of leaking information on its electric vehicle program to China. The electric vehicle (EV) program is a key factor for the car maker's strategy. Combined together with Japanese partner Nissan Motor Co (TYO:7201) (PINK:NSANY) it is investing billions of euros in the project. A Renault-Nissan alliance was originally established in March 1999, serving as the first industrial and commercial partnership of its kind involving French and Japanese companies. Renault and Nissan announced that they are working together on EV development on December 22, 2006.
Lithium investors will appreciate that the stakes are elevated in these circumstances, with some analysts suggesting that electric and hybrid cars may grab as much as 10 percent of the European automobile market by 2020. In China, the government has already committed to investing heavily in the electric vehicle industry. Many analysts are expecting China to be at the leading edge of demand for these vehicles in the future as the domestic market for electric bikes and electric motorcycles already dwarfs demand from all other regions combined, and consists of 98 percent of the global market, despite being in the early adoption stage.
A senior employee at Renault has since denied any involvement in industrial espionage after allegations that the three executives leaked any such green car technology secrets. Michel Balthazard, who is vice-president of advanced engineering at Renault, said the company had not yet made any decision about whether to fire him. Following a meeting with Renault management on Tuesday, Mr. Balthazard indicated "Renault is bringing very serious accusations against me, which I deny totally". Renault has said it is studying all legal options and will probably press charges, after meeting all of the suspended employees on Tuesday afternoon.
Conspiracy Theory
Renault Chief Operating Officer Patrick Pelata has said the car maker was the victim of an organized international network. He said vital electric vehicle technology was safe and production of the cars would not be affected. Renault is set to launch its first electric cars later this year. The Financial Times reported that Renault had uncovered evidence of suspect financial transactions involving bank accounts in Switzerland.
A French government source said last week a possible Chinese connection was being explored but had not been substantiated. More recently a French government spokesman Francois Baroin said France was not accusing any country of involvement; however, the serious allegations will be of significant interest. "There is no official accusation by France and the French government towards any country today. An inquiry is under way," Mr. Baroin told Europe 1 radio. "Renault, like others, is the victim of a war of economic intelligence."
A foreign ministry spokesman for China, Hong Lei has denied any link to the industrial espionage scandal at the French car maker, dismissing reports of its possible involvement as "baseless and irresponsible." France's car industry has faced similar information leaks as recently as four years ago when a Chinese student doing a work placement at car parts maker Valeo was given a prison sentence for obtaining confidential documents. China has developed a seasoned reputation for commercial espionage, questionable business practices and unconventional strategic resource ethics since the 1980s, particularly in industries where it believes it is lagging behind the West.
The European Union's industry chief called on Thursday for the creation of an EU body to vet foreign investment in the bloc, and possibly block deals that aim to secure valuable technologies. A legislator for the ruling UMP party who is drafting a law on the protection of economic information, Bernard Carayon indicated concern "this is a war which does not stop worsening and which has intensified even more with the emergence of industrial powers like China". He said the industries most at risk from spying in France were those with long development times like cars, pharmaceuticals and military defense. Many resource and clean energy investors will recall last week's press release from China on a nuclear technology breakthrough which could raise questions regarding credibility or validity.