Inflationary Costs Impacting Lithium Producer
At the beginning of next month or as contracts permit, a large lithium producer will be increasing global pricing for all of its lithium bromide products by 15 percent for all standard and non-standard pricing. The inflation is directly related to an "exponential spike" in the cost of key raw materials over the last few months.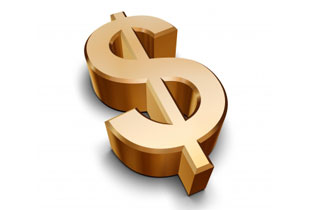 By Dave Brown —Exclusive to Lithium Investing News
On Friday, top lithium producer, FMC Corporation (NYSE:FMC) announced that at the beginning of next month or as contracts permit, it will increase global pricing for all of its lithium bromide products by 15 percent for all standard and non-standard pricing.
In a statement, Chris Senyk, global marketing director for the company indicated, "Over the last few months pricing for our key raw materials has spiked exponentially. To ensure continued investment in our operations and support the quality of supply and service expectations of our global customers, the increase is necessary. FMC Lithium continues to make operational improvements to keep costs in control and is on target with its Vision 2015 purchasing initiative that was kicked-off in 2010."
In an exclusive interview with Lithium Investing News, Daniela Desormeaux, an economist with a Chilean based market research firm, said that current lithium prices are in the range of $4,500 to $5,500 per tonne. She noted inconsistencies in various analysts' and stakeholders' pricing models and described why there are some challenges in attempting to quantify a standard spot price for the metal, "these estimations include the price of different lithium chemicals, such as lithium chloride, lithium carbonate, lithium hydroxide, among others. Since lithium is not traded in a stock such as copper for instance, prices are reported by companies as the average price of their transactions, which also includes transfer pricing between subsidiaries."
Last November, FMC released a similar announcement for price increases effective at the start of December or as contracts permitted, increasing the off-list prices for non-energy applications of lithium hydroxide by an average of 10 percent. In February, the company announced positive news that Belgium-based materials technology group Umicore (EBR:UMI) will be acquiring a series of FMC product and process patents covering "high end active cathode materials."
U.S. commitment to rising petrochemical prices
On Friday, U.S. Energy Secretary Steven Chu announced that more than 1,800 electric vehicle chargers have been installed under the Recovery Act, as a component in an underlying objective to address rising gas prices and reduce oil imports one-third by 2025. General Motors (NYSE:GM), ECOtality (NASDAQ:ECTY), Coulomb Technologies and other companies have been initiating progress to install charging stations as part of the current administration's priority for electric vehicle manufacturing and alternative vehicle infrastructure in the United States.
The announcement was made at a public event in Exposition Park in Los Angeles, California, with both the city mayor and the Chief Technology Officer for Coulomb Technologies Richard Lowenthal. The event marked the installation of the 500th electric vehicle (EV) charger by Coulomb, which received a $15 million award under the Recovery Act. Coulomb is a privately owned company with corporate offices in Campbell, California, and manufacturing operations in San José for its charging equipment.
Secretary Chu stated, "President Obama has set an ambitious goal of putting 1 million electric vehicles on the road by 2015. Investing in the U.S. electric vehicle industry will help us reduce our dependence on foreign oil, create jobs for U.S. workers, and provide American families and businesses with alternatives to protect them from future spikes in gas prices. Building energy-saving electric cars and trucks, and the infrastructure to power them, will help Americans save money at the pump and improve the nation's energy security."
Over the last two years the Department of Energy (DOE), has invested more than $5 billion in loans and grants to stimulate growth of the electric vehicle and advanced battery manufacturing industry within the United States. As a part of the Transportation Electrification Initiative (TEI), which received $400 million under the Recovery Act, companies are developing, deploying and analyzing EVs and EV infrastructure, and educating the public to help accelerate the market adoption of advanced electric-drive vehicles.
Urban focus
Coulomb is planning to establish 4,600 EV charging locations nationwide along with the deployment of electric vehicles, including 2,000 GM Volt, 200 Ford Transit Connect, 100 Ford Focus EV, and 100 Smart EV vehicles. The vehicles and charging infrastructure will be deployed in residential, workplace, and public locations in New York, Los Angeles, San Francisco, Washington, Orlando, Sacramento, Austin and Southern Michigan.
In order to enhance the foundation developed by the Recovery Act, the DOE recently announced the availability of $5 million in funding for local governments and private companies to continue to accelerate installation of EV charging stations and infrastructure.
Along with Coulomb's project, the seven additional projects under the TEI, represent the world's largest electric vehicle demonstration project and are expected to result in the deployment of over 13,000 grid-connected vehicles with over 22,000 charging points including commercial, public and residential locations, nationwide by the end of 2013. The DOE is planning to monitor and process data regarding how these consumers use and charge electric vehicles, via the subsidized projects, which is considered critical to inform and optimize the broader rollout of electric vehicles and chargers nationwide.