Major Lithium Producer to Transfer Cathode Patents
FMC recently announced that Umicore will be acquiring a series of product and process patents covering "high end active cathode materials." The market responded strongly to the news release sending FMC share prices climbing on relatively large trading volumes.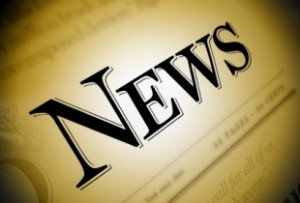 By Dave Brown —Exclusive to Lithium Investing News
A top lithium producer, FMC Corporation (NYSE:FMC) recently announced that Belgium-based materials technology group Umicore (EBR:UMI) will be acquiring a series of FMC product and process patents covering "high end active cathode materials." This patented technology increases the performance and safety for lithium-ion batteries that utilize lithium cobalt oxide (LCO) and mixed metal lithium oxides (NMC) as the cathode material. The patent family covers a unique way of stabilizing cathode material at the molecular structure level that avoids degradation of battery performance even at severe operating conditions such as high temperature, high charge and discharge rate and large number of cycles. Ultimately, the patented technology could lower the costs for li-ion batteries.
Umicore's activities are focused on multiple business segments with global industrial operations to serve a broad customer base. Umicore generates approximately 50 percent of its revenues and spends approximately 80 percent of its research and development budget in the area of clean technology, such as emission control catalysts, materials for rechargeable batteries and photovoltaics, fuel cells, and recycling.
The market responded strongly to the news release from FMC sending share prices to the $79.96 range from the previous trading session on a volume of shares traded over 24 percent greater than the previous day. On Monday, January 3rd analysts at Credit Suisse upgraded ratings and price target for shares of FMC from $90.00 to $100.00 in a research note to investors.
Leveraged strategic alliances
Umicore has additionally formed a partnership with electric automobile manufacturer Tesla Motors (NASDAQ:TSLA) to establish a lithium-ion battery recycling program in Europe. Under the agreement, Umicore will recycle Tesla's used lithium-ion battery packs, converting the materials into an alloy that will be refined into individual components such as cobalt, nickel and other metals. During the final recycling step, Umicore will transform, via specialized processing methods, the remaining cobalt into lithium cobalt oxide, which it will then market to battery manufacturers.
A byproduct of Umicore's lithium-ion battery recycling is an inert slag material, which contains calcium oxides and lithium and can be utilized in the construction of roadways. Umicore claims that its proprietary battery recycling technology, which recovers metals, cuts back on the need to extract these components from the ground, reducing carbon dioxide emissions by as much as 70 percent.
Tesla claims that its battery packs will last, on average, seven to ten years under normal driving condition of approximately 160,000 kilometres. Additionally, Tesla highlights that drivers will not be charged an extra fee for recycling spent batteries.
European development
Last week a report from the Future Transport Fuel Expert Group on Clean Transport Systems (CTS) was presented to the European Commission's Mobility and Transport division. The study was designed to assess possible scenarios that can provide full substitution of fossil oil as fuel for transport by 2050, and progressively move to environmentally preferred transport alternatives.
The study designed a number of potential scenarios to completely address the energy demand of the transport sector with sustainable and secure carbon dioxide free sources by 2050. The quantitative assessment includes a cost-benefit analysis and address the availability of feedstock of the different fuels, resources required, security of supply, market potential, technological issues, economic viability and industrial, social and demographic aspects.
The group of industry experts on future transport fuels stated ambitiously that in order to reduce carbon emissions in Europe, transport must be oil free and largely carbon dioxide free within the next 40 years. According to the report, fossil fuels could be gradually replaced over the coming years, most likely by a mix of different sources, including electricity and biofuels.
Given the backdrop of Asian and US policy driven interest and commitment to electric vehicles, the European Commission appears to be examining forecasts, models and options which could permanently change the continental transport infrastructure. The potential for the lithium mining, development and exploration sector may just be realizing truly global secular trends.