Mexico was once one the largest graphite producers on the planet — can junior developers capitalize on this history? And learn more about Big North Graphite's Mexican graphite acquisitions from CEO Spiro Kletas.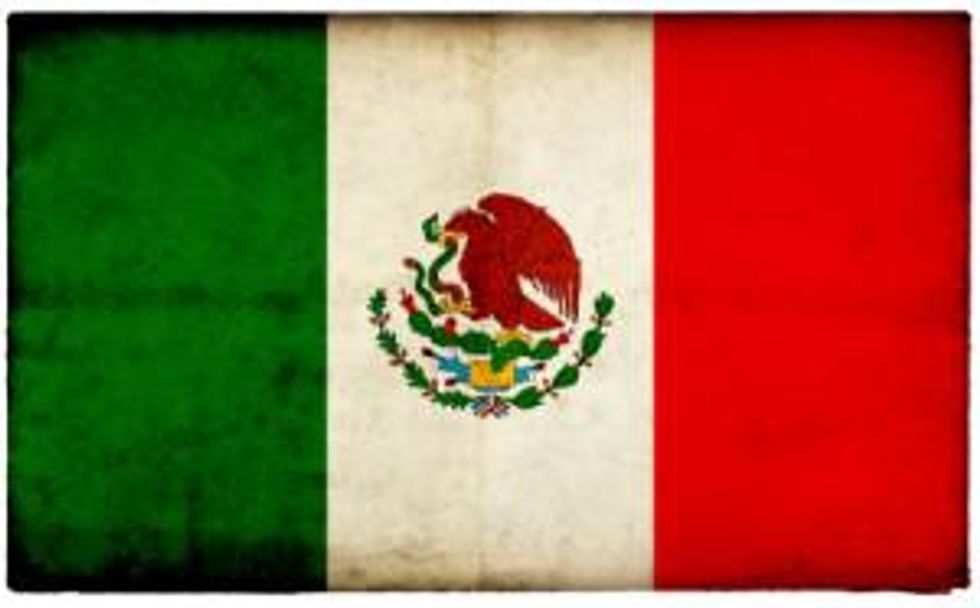 Global graphite production remains highly restricted to a few nations, according to research released earlier this month by the United States Geological Survey.

China remains the world's dominant producer, putting out an estimated 600,000 metric tons (MT) of graphite in 2011. That's nearly 65 percent of the 925,000 MT produced globally during that year.
India produced 140,000 MT in 2011, the second-largest amount. Add in lesser amounts of production from Brazil, North Korea, Canada and Romania, and a total of six nations account for over 96 percent of global output.
The US Geological Survey's appraisal of worldwide graphite reserves shows much the same geographic distribution. China and India hold 86 percent of the 77 million MT of reserves identified globally.
But there's one surprise in the reserves data — the identity of the world's third-largest holder of in-ground graphite: Mexico.
Mexican graphite reserves ring in at 3.1 million MT, or about 4 percent of the global total. That's almost nine times higher than the total held by the world's third-largest producer, Brazil, which hosts estimated reserves of just 360,000 MT.
Big resource, little production
Mexico's muscular reserve numbers are particularly surprising in light of the nation's nearly non-existent graphite production. In 2011, Mexico produced just 7,000 MT of graphite — less than 0.8 percent of global output.
That wasn't always the case. Graphite production in Mexico — mainly centered around the Hermosillo area in Sonora — began as early as the mid-1890s. In the past, Mexico was a globally dominant graphite producer; during the 1980s, the country was the second-largest producing nation on the planet.
Mexico remained a significant graphite producer though the 1990s, when it supplied about 30 percent of US graphite import demand.
But starting in 2000, the Mexican graphite industry flagged and production began to drop — falling from a high of 43,000 MT in 1998 to just 5,000 MT in 2009.
Lower-value product
Part of the reason for the decline is the composition of Mexican graphite. The majority of the nation's output has historically been in the form of amorphous graphite — a less-pure form that commands significantly lower prices than other forms like lump or flake.
With amorphous graphite prices running 50 to 65 percent lower than prices for other products through much of the last decade, Mexican production wasn't a barnburner for profits. Small amounts of higher-value flake graphite were produced at Oaxaca, Mexico — but this output only accounted for some 2 percent of nationwide production.
Another headwind to Mexican output was the nature of the graphite deposits. The large amorphous graphite bodies in Sonora tend to occur as horizontal beds in Triassic sandstones, with their depth and geometry requiring more expensive underground mining methods.
Big market on the doorstep
But despite its mining challenges and lower-value product, Mexico has remained relevant to the graphite market — at least in terms of supply to the US. Mexican graphite exports still supplied some 20 percent of American demand in 2011 — and American demand remains sizeable, at 63,000 MT yearly.
Most of the Mexico-US graphite trade has been filled by just a few companies, which tend to be integrated producers and fabricators of graphite products, rather than pure mining companies.
Privately owned Superior Graphite operates the Covalmar, Santa Clara, and Rio Mayo mines in Sonora, feeding a company-owned processing plant with capacity of 25,000 MT annually. Asbury Carbons also mines graphite there.
Given the large American market just 200 kilometers north of Sonora — plus the fact that amorphous graphite prices have made a significant recovery of late, going from $150/ton in 2007 to an average of $299/ton in 2011 — it appears that there may still be room to restore some of Mexico's former, world-leading graphite output.
Lone junior Mexican developer
---
One junior company is betting it can do just that. In September 2012, Big North Graphite (TSXV:NRT) announced a deal to acquire three past-producing mines in Sonora, just 45 kilometers southwest of the city of Hermosillo, which is located in the heart of the historic Mexican graphite district.
The company is moving quickly to capitalize on the Mexican opportunity, and the refurbishment of its Nuevo San Pedro mine is already underway. The company reported in December that heavy equipment has already been delivered to the mine site, with underground workings being cleared and haul roads repaired.
Blast-hole drilling is also underway, with the very quick development timeline underscoring the advanced state of the Mexican graphite sector. The Nuevo San Pedro project is 50-percent owned by Big North under a joint venture with an unnamed party.
The company is in the process of preparing NI 43-101 reports on Nuevo San Pedro and its other projects in Sonora, which should give an interesting gauge of the resource potential available from a restart of mining here.
Securities Disclosure: I, Dave Forest, do not hold equity interest in any companies mentioned in this article.
Related reading: 
Investing News Network websites or approved third-party tools use cookies. Please refer to the cookie policy for collected data, privacy and GDPR compliance. By continuing to browse the site, you agree to our use of cookies.