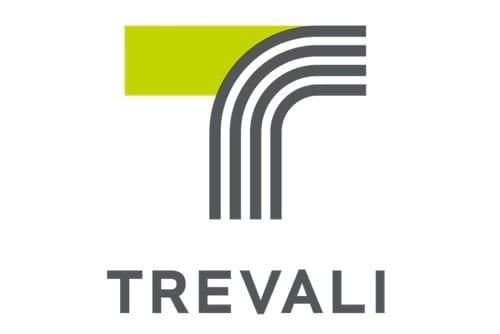 Public perceptions expert and former print journalist Robert Simpson is trying his hand at investing in the junior mining space. Here he outlines why he thinks Trevali Mining is a good bet in the zinc space and gives an update on his investment in Amarc Resources.
Over the past two weeks I've been poring over commodity price forecasts and have discovered that a steady stream of experts are talking about major supply-side problems and imminent price gains for zinc.
The analysts point to potential global supply deficits and the fact that stockpiles on the London Metal Exchange have fallen by more than half since 2012, dropping below 600,000 tonnes.
The last time the zinc market looked this undersupplied was almost a decade ago, and that proved to be the beginning of a bull market, as the metal's price rallied to $US2 per pound.
According to Scotiabank economist Patricia Mohr, "consumption should grow by 4% this year to 14.5 million tonnes, based on increased demand from the Chinese auto industry." And since she sees a price of US$1.10 a pound in 2015 and $1.60 a pound in 2016, I went on the search for affordable zinc investments.
A company that has caught my attention (and that I've invested in) is Trevali Mining (TSX:TV). It has one producing zinc mine in Peru and another mine under development in Canada where it is planning to start production in the second quarter of 2015.
What's encouraging is that Trevali should have two producing operations fully ramped up by late 2015/early 2016, when analysts see zinc supply and demand fundamentals buoying the metal's price.
Also of note is company management. Dr. Mark Cruise, the company's president, has a PhD in geology, along with 20 years of experience discovering, permitting, building and operating mines. I met Mark a few years ago and was impressed with his focus, drive and determination. He's smart and strategic and has proven that by the steady progress Trevali has made over the past few years.
In addition, in the past year, Trevali started generating revenue, so unlike most juniors, there is a revenue stream. In 2014, the company generated US$85.3 million. Income from mining operations was $12.7 million, and the net loss for the year was $7 million. The net loss is a combination of a one-time loss as a result of the company's disposal of its Tingo hydroelectric facility and a deferred income tax expense of $3.3 million.
Production guidance for 2015 from the company's Santander mine is estimated at approximately 48 to 50 million pounds of payable zinc (in concentrate grading approximately 50 percent zinc), 23 to 25 million pounds of payable lead (in concentrate grading approximately 55 to 57 percent lead) and 850,000 to 950,000 ounces of payable silver. Site cash costs for 2015 are estimated at $48 to $51 per tonne milled.
If all goes as planned, the company should produce a handsome profit in 2015.
Given the potential for a zinc price increase I purchased 2,000 shares of Trevali at $1 ($2,000). I put a sell order in for 500 shares at $1.50.
Amarc Resources impresses
Almost immediately after writing that I purchased stock in Amarc Resources, I received emails from both Bob Dickinson, the company's executive chairman, and Dr. Diane Nicolson, its president. I share the emails with you as I believe they provide further evidence of the high-quality management behind this company, and in particular the commitment Amarc has to shareholders.
Hi Robert

Susie showed me that you were on a new adventure as a full time active investor and had selected Amarc as a first stock pick. What can I say …  you are good! I, along with Diane, Susie and other Amarc management are convinced that the IKE project will be one of HDI's important successes. And we are all committed to making that happen. Along with working on First Nation Agreements and the 50 hole government drill program permit which are pending over the next month we have many irons in the fire for a significant non-dilutive type strategic financing and alliance with a smelter group at a minority interest level or the sale of a larger project interest to a major. All of these initiatives are bearing fruit so over the next few months we expect to be well underway even in this very tough market. Thanks again for selecting Amarc. It is much appreciated and we will do our absolute best to not let shareholders down.

Bob

_____

Hi Rob

Further to Bob's note to you of this morning I thought you might like to see the attached that was sent out to our retail investors just recently. If you would like we can add you to our investor list so that you receive all future updates.

As Bob said we are wholly committed to driving Amarc and IKE through to a successful conclusion for our shareholders. If you have any question or queries going forward about IKE please do not hesitate to give me a call or corner me at one of the meetings we find ourselves in from time to time.

Thanks for selecting Amarc it is appreciated!

Regards,

Diane
I am impressed and am looking for Amarc Resources buying opportunities.
Financial recap May 4, 2015
Starting cash balance March 1, 2015: $36,000
_____
PDAC expense: -$2,663
Purchase of 20,000 Amarac Resources shares at $0.12:  -$2,400
Purchase of 2,000 Trevali Mining Corp shares at $1.00: -$2,000
_____
Amarc Resources share value April 30, 2015 ($0.15): $3,000
Trevali Mining share value April 30, 2015 ($1.18): $2,360
Account balance $34,297
Robert spent several years as a business journalist for some of Canada's most respected media outlets. After a long career as a print journalist and a long-standing interest in how the media affects public policy, Robert became a leading authority on public perceptions. He has created and managed some of the most influential public relations, public affairs and communication campaigns seen throughout North America. Robert was named one of the Top 100 Most Influential People for 2012 by Cambridge Who's Who for his work and he was also recognized in 2012 by the Canadian Council of Aboriginal Business and awarded the Leadership, Enterprise and Partnership Award for his work in facilitating collaboration between corporate Canada and Aboriginal business. Today, Robert is a high-risk resource investor. 
You can email Robert directly at commonman05@gmail.com. 
Editorial Disclosure: Trevali Mining is a client of the Investing News Network. This article is not paid-for content.
Related reading: 
The Common Man: Betting Big on Junior Mining Stocks
The Common Man: PDAC — Zombies Do Exist