Sherritt Continues to Hit Milestones at Ambatovy
On Monday, Sheritt International reached a milestone at its Ambatovy joint venture. It hit a production rate equivalent to 54,000 tonnes of nickel on an annualized basis, or approximately 90 percent of its nameplate capacity, "measured over 90 days in a 100-day continuous period."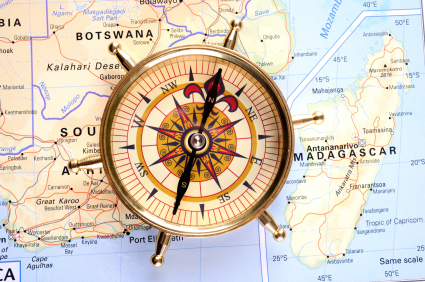 Sherritt International (TSX:S) started out 2015 with a bang when it reported record production of finished nickel for the month of January at its Madagascar-based Ambatovy joint venture.
On Monday its success there continued when it reached a production rate equivalent to 54,000 tonnes of nickel on an annualized basis, or approximately 90 percent of its nameplate capacity, "measured over 90 days in a 100-day continuous period."
That production milestone is very significant for Sherritt for more than one reason, according to Sean McCaughan, vice president of investor relations and communications at Sherritt.
"First, it proves to the world and to us that Ambatovy is ramping up and can operate at that level of capacity. It is a tremendous achievement for a high-pressure, acid-leach project such as this," explained McCaughan, noting that when the company set out to ramp up production it was on a three-year schedule from May 2012.
He added that the milestone is also important given what it means financially for the Ambatovy joint venture, which has project financing outstanding.
"When we set out to build this project we borrowed US$2.1 billion from a group of lenders. And in doing so, they set out certain criteria that the project would have to reach by a certain point in time that would allow that financing to go non-recourse to all the partners. They described it as completion, and to reach that we would have to complete 10 certificates," he explained.
Achieving Monday's production milestone will allow the company to gain its sixth certificate out of the 10, meaning it is well on its way to completion. The five certificates already completed are pipeline capacity, port capacity, marketing, mining and physical facilities, and the remaining four are efficiency, environmental, financial and legal and other conditions.
McCaughan said Sherritt is confident it will complete the remaining certificates by the deadline of September 30, 2015.
Strike announcement hasn't hindered production
Any project is bound to have a couple bumps in the road, and the Ambatovy project is no different. The same day Sherritt hit its production milestone, it also announced an employee strike at the mine. Strike action began on March 16, and has continued into this week despite the company's efforts to reach a resolution.
McCaughan explained that the company found it appropriate to release news about the strike even though Sherritt remains confident that a resolution will be reached quickly.
"Last week it started, and we were in constant dialogue with the workforce, trying to resolve it. As we got into this week we felt that while we are eager to reach a resolution and clear any work stoppage … it was prudent to alert folks to this development." He added that it has "had an impact on the mine production and to date, a minor impact on some production out of the plant."
If the strike continues for an extended period of time, production will see a larger impact; however, the company has had a successful track record when dealing with similar issues, and the current strike "stem[s] primarily from a legal situation affecting some employees unrelated to their work at Ambatovy."
"Our team is working very hard to resolve the issues. We've had a past history of resolving things like this in pretty short order," McCaughan said.
At the end of day Monday, Sherritt International's share price was up 6.02 percent, at $2.29.
Securities Disclosure: I, Kristen Moran, hold no direct investment in any of the companies mentioned in this article.
Related reading:
New Nickel Supply to Ramp Up 2015 to 2016