First-quarter Nickel Market Report
A look at the factors that affected the metal in the first three months of 2013, as well as price forecasts for the rest of the year and the latest company news.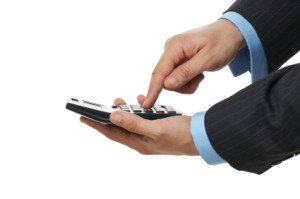 Nickel for three-month delivery has declined nearly 13 percent since the beginning of January, from $17,500 per metric ton (MT) to around $15,230, according to data from Metal-Pages. The decline follows a 6-percent price drop in 2012, making nickel the worst-performing industrial metal in 2012, according to The Australian.

For all of 2013, the metal, which is mainly used to make stainless steel, is facing a surplus of 82,000 MT, according to figures from Macquarie Group (ASX:MQG) quoted in an April 19 Bloomberg article. That's down from last year's oversupply of 97,000 MT, but it's 52-percent higher than Macquarie's estimate of 54,000 MT, which was just released in March.
Nickel pig iron poses an ongoing challenge
The oversupply has arisen due to the opening of a number of new mines in recent years. Global nickel production reached an estimated 2.1 million MT in 2012, up from 1.94 million MT in 2011 and 1.59 million MT in 2010, according to data from the US Geological Survey.
Recent examples of new nickel mines include the $5.5-billion Ambatovy project in Madagascar, which is owned by a joint venture consisting of Sherritt International (TSX:S), engineering firm SNC Lavalin (TSX:SNC), Japan's Sumitomo (TSE:8053) and Korea Resources. Ambatovy produced its first nickel in October 2012, and its output is forecast at 60,000 MT of nickel and 5,600 MT of cobalt a year. As well, Xstrata (LSE:XTA) recently started production at its 60,000-MT-per-year (mtpa) project in New Caledonia. More on that below.
In addition to new nickel projects, the metal's price has been pressured by higher production of nickel pig iron (NPI), a lower-cost substitute for the pure metal, in China. NPI production has surged in recent years, and could reach 300,000 MT in 2013, according to figures from Sumitomo quoted by China Daily. That's up from Sumitomo's October forecast of 240,000 MT.
At the same time, new technologies are further lowering NPI's production costs, to an average of $15,700 per MT, which is below the current nickel price. As Bloomberg reported on April 17, that could help stabilize nickel prices as lower costs for the pure metal could prompt NPI producers to lower their output, bringing further price stability.
"You have less efficient [NPI] producers in China, so they are more prone to cut back on production if they see prices fall much," Alexandra Knight of National Australia Bank told Bloomberg. "We are still forecasting [economic] growth of 8 percent for China in 2013. That should be supportive of the base metals market over the year ahead."
China now accounts for nearly 44 percent of world nickel demand, compared to just 8 percent a decade ago, according to the International Nickel Study Group.
Forecasts point to sluggish growth in 2013
Higher inventories and the sluggish global economic recovery have prompted some analysts to lower their 2013 nickel price forecasts in recent weeks. Morgan Stanley, for example, now sees prices averaging $17,131 per MT this year, down from its earlier outlook of $18,100, according to the Economic Times. Morgan Stanley cited record-high London Metal Exchange inventories as one reason for the downward revision. Opening LME stocks stood at 173,976 MT on April 22, up from around 162,024 MT at the end of the first quarter.
On March 25, Societe Generale (EPA:GLE) called for an average nickel price of $18,000 this year. However, it feels that NPI producers will be quick to respond with increased output if prices move higher. That could limit nickel's upward movement.
Company news
Xstrata has produced the first nickel at its $5-billion Koniambo project in New Caledonia, the company reported on April 11. The start of production marks the end of the mine's six-year construction phase. Xstrata has stated that the mine is on track to reach full production of 60,000 mtpa by the end of 2014, as planned. Koniambo contains 75.6 million MT of measured and indicated saprolite resources at 2.47-percent nickel, as well as 83 million MT of inferred resources at 2.5-percent nickel, according to Xstrata's website.
Talvivaara Mining Company (LSE:TALV) shares fell 18 percent on the London Stock Exchange on April 8, according to Bloomberg, and have remained volatile since as the company continues to struggle with operational problems at its Sotkamo mine in Finland. On April 8, Talvivaara reported that 250,000 cubic meters of wastewater leaked from a gypsum pond at the mine. The company discovered the leak on April 7 and has said that its safety capacity is "sufficient to manage the leakage." Last year, Talvivaara cut the mine's production target from 25,000 to 30,000 MT, according to Bloomberg. Actual production came in under 13,000 MT.
Queensland Nickel, a privately held firm owned by Australian businessman Clive Palmer, will spend AU$1 billion to upgrade its Yabulu refinery in Australia's Queensland state, Mining Weekly reported. Palmer bought the refinery, which purchases ore from mines in the Philippines, New Caledonia and Indonesia, from BHP Billiton (NYSE:BHP,ASX:BHP,LSE:BLT) in 2009.
Junior company news
First Nickel (TSX:FNI) achieved full production at an annualized rate of 10 million pounds of payable nickel a year at its Lockerby mine in Canada's Sudbury basin in the first quarter. In addition to nickel, the company is also forecasting production of 6.1 to 6.7 million pounds of payable copper a year from the mine. The milestone came after First Nickel announced that it had restructured its debt on April 1.
Bindura Nickel, a 52.9-percent-owned subsidiary of Mwana Africa (LSE:MWA), shipped the first ore from its recently restarted Trojan nickel mine in Zimbabwe on April 15, Mwana Africa said in a press release. Operations at the mine were suspended in 2008 due to a host of problems, including weaker nickel prices, unfavorable currency exchange rates and power shortages, according to Mining Weekly. The first shipment was made under an offtake agreement between Bindura and Glencore International (LSE:GLEN).
North American Nickel (TSXV:NAN) announced on April 22 that it has closed the first tranche of its previously announced non-brokered private placement. The company raised $4.46 million by issuing 26.2 million units containing one common share and one half of a common-share purchase warrant. North American will use the proceeds to fund the 2013 drilling program at its Maniitsoq project in Greenland.
Melkior Resources (TSXV:MKR) has acquired 33 claims, or 1,361 hectares, in Northern Quebec by map staking. In an April 16 press release, the company said these claims are 25 kilometers from its 49-percent-owned Kenty Lake property and have similar geology. Melkior plans to structure an exploration program for Kenty Lake, including the new claims and the surrounding area.
Securities Disclosure: I, Chad Fraser, hold no positions in any of the companies mentioned in this article.
Related reading:
How a Greenland Asteroid Crater Could Become the Next Big Nickel Region