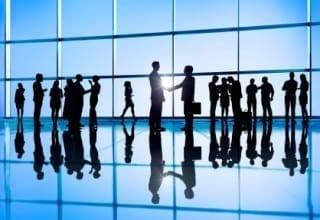 The acquisitions will make Royal Nickel a low-cost nickel, copper and gold producer.
Royal Nickel (TSX:RNX) started off the month on the right foot with the news that it plans to make two acquisitions that will change it into a "cash generating low-cost nickel, copper and gold producer."
The company, which holds the Quebec-based Dumont nickel sulfide project, said it will be acquiring a 67-percent interest in privately owned Salt Lake Mining, along with a 100-percent interest in VMS Ventures (TSXV:VMS). Salt Lake Mining's focus is the Beta Hunt mine in Australia, which resumed nickel production in 2014 and gold production in 2015, while VMS Ventures' main asset is a 30-percent stake in the Manitoba-based Reed copper mine.
To acquire the position in Salt Lake Mining, Royal Nickel will pay 32.5 million Royal Nickel common shares and C$2.5 million in cash. For VMS Ventures, the company will give shareholders 36 million Royal Nickel common shares and about C$3.5 million in cash; it will also pay a dividend in kind of about 29.98 million North American Nickel (TSXV:NAN) common shares currently held by VMS Ventures.

Speaking positively about the planned acquisitions,
Mark Selby
, Royal Nickel's president and CEO, commented, "[t]he acquisition of SLM and VMS will provide RNC with cash generating operations, leveraged exposure to nickel, gold and copper production, and serves as a platform for potential growth in two promising and prolific metals producing regions in excellent mining jurisdictions."
He added, "[w]ith the addition of the SLM and VMS assets, RNC will benefit from exposure to current nickel, gold and copper production, RNC's large scale, shovel ready, Dumont Nickel Project, management synergies, and a pipeline of compelling nickel, copper and gold exploration projects."
In terms of just how much metals production Royal Nickel will gain access to, Monday's release states that Beta Hunt and Reed produced 4 kilotonnes of nickel, 4 kilotonnes of copper and 3,300 ounces of gold in 2015 (numbers are on a 100-percent basis for Beta Hunt, and a 30-percent basis for Reed). Next year, those amounts are expected to rise to 3.5 to 4.5 kilotonnes of nickel, 4 to 4.5 kilotonnes of copper and 35,000 to 45,000 ounces of gold; those increases will come on the back of a ramp up at Beta Hunt.
So far, investors seem to be reacting well to Royal Nickel's announcement — at close of day Monday, the company's share price was sitting at $0.19, up an impressive 18.75 percent; it's now up 5.56 percent since the start of 2015.
It's not hard to see why the news has gotten a good response. As those watching the nickel space are no doubt well aware, the metal
fared poorly last year
— it crept steadily downward throughout the year, and as of midway through December was down 40 percent since the start of the year. And while there's definitely hope for the
base metal
(Raymond Goldie of Salman Partners
is an optimist
), diversification is rarely a bad plan.
It will be interesting to watch Royal Nickel move forward with its new assets. It will also be interesting to see if the company takes further advantage of today's depressed markets —
Selby told The Globe and Mail
that "three to four [other acquisitions] of various sizes and shapes" are currently under consideration.
Securities Disclosure: I, Charlotte McLeod, hold no direct investment interest in any company mentioned in this article.Related reading:
Royal Nickel's Mark Selby: Market Will Turn in 2015