Optimism over Greece's Austerity Approval Spurs Copper
By Leia Michele Toovey- Exclusive to Copper Investing News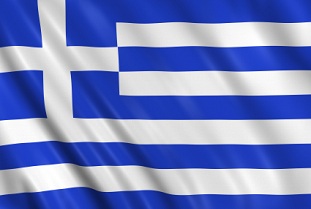 Copper rose Tuesday, on the back of an agreement by French banks to rollover Greek debt. France introduced a "creative" solution to the Greek debt-crisis on Monday, suggesting that banks roll over some Greek debt for 30 years, in order to help the struggling economy avoid insolvency. The proposal spurred optimism that Greece will not default, pacifying concerns over the stability of the Eurozone's economy, and boosting positive sentiment for raw material demand.
Copper's upside was limited ahead of Wednesday's scheduled vote on austerity measures, with the knowledge that any new financial rescue package would first have to be approved by the Greek parliament, however, the sentiment seems to be the austerity measures will be given the green light. This optimism hit the markets on Tuesday, sending copper, other metals including nickel and aluminum, and the euro, on the upswing.
A draw-down of copper stocks at LME warehouses also provided support to copper prices. According to the latest data out of the LME, copper inventories fell 2,150 tonnes to 468,375 tonnes, however, stockpiles remain approximately 35 percent higher compared to their December levels. Three-month copper on the London Metal Exchange climbed as much as 0.6 percent to $9,020 a metric tonne, Comex copper rose as much as 0.7 percent to $4.097 a pound, and copper for September delivery on the Shanghai Futures Exchange inched up 0.9 percent to $10,419 a tonne.
Copper's recent slump has sparked concerns of the near-term prospects of the metal, however, copper miners are still moving forward with their plans to increase output, attributing the drop in prices to an overall weakness in the commodities sector, and not due to the red metal's fundamentals. Antofagasta (LON:ANTO) CEO Jean Paul Luksic expects his company to benefit from "huge demand" for metals as China and other emerging economies develop. The company has four mines in Chile, and will continue to invest in new mines in both Chile and overseas to meet demand from the BRIC economies. The Brazilian copper producers association Sindicel, also has a bullish projection on the copper market, and expects Brazilian demand for copper products to grow more than 10 percent in 2011. Sixty-three percent of Sindicel's members, who together represent more than 90 percent of the Brazilian copper-products processing sector foresee copper sales in Brazil growing more than 10 percent this year compared to 2010, according to a statement issued by Sindicel on Monday.
Company news
Rumours hit the market Tuesday that China's largest nickel producer, Jinchuan Group Co., is considering making a bid for Metorex Ltd. (JNB:MEMTX), the target of a $1.1 billion offer from Vale (NYSE:VALE).  While at this stage the news is nothing but hearsay, Johannesburg-based Metorex, did announce, on June 17 that it had received an unsolicited approach from another company. Adding more support to the speculation that Jinchuan is the other suitor is Jinchuan's previous announcement that it plans to add more copper assets to its portfolio. Metorex assets are an estimated 4.74 million tonnes of copper resources, including 1.8 million tonnes at the Lubembe project in Congo. Last year, Metorex produced about 400,000 tonnes of copper, 130,000 tonnes of nickel and 6,000 tonnes of cobalt. Vale bid 7.35 rand ($1.08) a share for Metorex on April 8. Metorex shareholders are scheduled to vote on Vale's offer on July 22.
Moly Mines (ASX:MOL) has signed various project debt agreements with China Development Bank Corporation (CDB) for a total of $494-million to fund the construction of the company's Spinifex Ridge molybdenum/copper mine, in Australia. The facilities comprise a $454-million syndicated facility agreement, as well as a $40-million working capital facility with CDB, Moly's biggest shareholder, China's Hanlong Mining Investment, will also provide a $6-million junior subordinated loan, putting the full funding package up to the $500-million that Hanlong agreed to help arrange. The total capital and owners costs were forecast at $720-million, based on a May 2011 EPC contract, therefore, Moly Mines will still need to raise additional funds for the project, and must show that the mine is fully funded through to positive cash flow before it can draw down on the CDB facilities.  The $720 million excludes working capital and debt service during construction.