Greece Cancels Bailout Referendum, Copper Recovers
Greece's decision to call off a referendum about the bailout package has given a lift to copper prices, at least for now.
By Shihoko Goto- Exclusive to Copper Investing News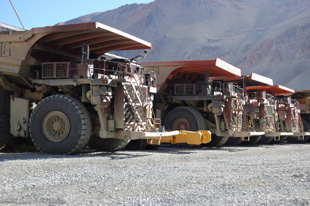 Greece's decision to call off the referendum regarding a bailout plan from the European Union has lifted copper prices slightly as some investors breathe a sigh of relief about the Eurozone's immediate fate. Still, concerns remain about the longer-term health of the European economies and the currency that binds them.
Central banks have provided short term relief to the EU, with the European Central Bank cutting its key interest rate ahead of the G20 summit meeting Thursday in order to bolster credit availability across the Eurozone. The Federal Reserve has given support to copper buying as Chairman Ben Bernanke said at a press briefing Wednesday that the Fed may consider reinvesting in mortgage-backed securities to support the housing market further in an effort to prop up the US economy.
There is no doubt, though, that it has certainly been a tumultuous week for the red metal. The market's initial euphoria about a European Union package to bail out Greece last weekend was dashed within days as Prime Minister George Papandreou calling for a referendum to allow citizens to vote either for or against the deal. Even with plans for a referendum being canceled, worries linger over the future of Greece and its spillover effect across the continent and indeed the world.
Thursday, copper on New York's COMEX December contract ended up 0.3 percent at $3,591 a pound.
Uncertainties regarding the Eurozone's financial future and the outlook of the euro itself are unsettling most investors, as well as putting a damper on copper demand. However, investors should be looking to China when it comes to leading commodities demand in the long run, according to Anglo American (LSE:AAL). The mining giant expects China to account for half of the world's copper consumption by 2020, up from 38 percent of overall demand in 2010. Indeed, Anglo American's CEO Cynthia Carroll said that the company has invested in operational improvements and raised productivity for copper by nearly 50 percent.
Regardless of the goings-on in Europe, the world's biggest copper producer is gearing up to increase output. Freeport-McMoRan Copper & Gold' s (NYSE:FCX) board of directors approved this week the second expansion phase of the Tenke Fungurume mine in Congo. The $850 million expansion plan will increase copper cathode output by 150 million pounds a year, according to Freeport-McRoRan's project partner Lundin Mining (TSX:LUN). The plan should increase copper production by 50 percent from current levels.
Meanwhile, Capstone Mining (TSX:CS) CEO Darren Pylot told Bloomberg that the company expects to acquire a mine in the Americas to increase annual copper output by as much as 100 million pounds. Capstone currently has $500 million in cash, and it is looking for producing mines over the next three years that would add at least 40 million pounds of output or more. According to Desjardins Securities analyst John Hughes, Capstone may be particularly interested in acquiring Baja Mining (TSX:BAJ), Mercator Minerals (TSX:ML), Taseko Mines (TSX:TKO), Copper Mountain Mining (TSX:CUM), or Copper Fox Metals (TSXV:CUU).
Other producers, however, are expecting copper output to fall in coming months. Barrick Gold (TSX:ABX), for instance, expects to produce 450 million to 460 million pounds of copper in 2011 at total cash costs between $1.60 to $1.70 per pound, which is down slightly from the Canadian group's previous estimate of 455 million to 475 million pounds.
In the third quarter, Barrick Gold produced 140 million pounds of copper at total cash costs of $1.91 per pound. The figure included the first full quarter of production from its newly acquired Lumwana copper mine in Zambia, which produced 75 million pounds at total cash costs of $2.13 per pound. According to Barrick Gold, the Lumwana mine will produce around 155 million pounds of copper at total cash costs of $1.95 to $2.10 per pound from June 1 until the end of this year. As for the Zaldivar copper mine in Chile, it produced 65 million pounds at total cash costs of $1.67 per pound in the third quarter and is slated to produce around 300 million pounds of copper at $1.40 to $1.50 a pound in 2011. Barrick reported that the Zaldivar mine's performance in the third quarter was hampered by unplanned primary crusher maintenance which affected throughput.
Disclosure: I, Shihoko Goto, have no interest in the companies mentioned in this article.