Copper Rises from Seven-month Low as Chinese Manufacturing Expands
Copper was put through the wringer this week, pushed to a seven-month low as Cyprus considered — and rejected — a bank bailout that could have triggered a run on banks across Europe. At the end of the week, modest growth in China's manufacturing sector and robust home sales in the US brought some relief.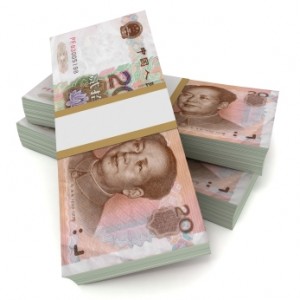 Copper dropped to a seven-month low on Tuesday amid fears that a planned bailout of Cyprus' banks could lead to a run on banks across Europe. Cyprus rejected the terms of the bailout and the fate of its banks remains uncertain, weighing on the euro. But, helped by HSBC data that shows the Chinese manufacturing sector grew modestly in March — and by a three-year high in US home sales — the red metal recovered some of the losses it made earlier in the week.

"It shows that economic activity in China has picked up after the new year holiday and we expect to see improved economic figures in coming months lending support to prices," Commerzbank analyst Daniel Briesemann told Reuters.
Meanwhile, the International Copper Study Group said Thursday that the refined copper market balance for December shows a production surplus of around 170,000 metric tons (MT).
Also this week, Australia's Bureau of Resources and Energy Economics said in its quarterly resources and energy report that a copper surplus — caused by recently commissioned mines in Indonesia, Peru and Mongolia that will ramp up to full production this year — will result in the average copper price declining 4 percent, to around $7,778 per MT, in 2013. It expects the price to continue dropping to $6,900 per MT in 2016, recovering to $7,100 per MT in 2018.
On the London Metal Exchange, copper for three-month delivery closed down 0.4 percent, at $7,590 per MT. That's down from $7,620 on Wednesday, but higher than Tuesday's seven-month low of $7,486.25 per MT. COMEX copper for May delivery was down 0.2 percent, at $3.44 per pound, in mid-afternoon trade in New York.
Company news
Rio Tinto (LSE:RIO,ASX:RIO,NYSE:RIO) has secured $3.7 billion in loans from 11 banks to help finance its Oyu Tolgoi copper project in Mongolia, Bloomberg reported, citing unnamed sources.
Codelco's unionized workers announced plans for a 24-hour work stoppage at all units before mid-April in a move aimed at demanding greater job security and pensions, Reuters reported. Meanwhile, copper exports were delayed from Chile as port workers continued a strike that started March 16, Bloomberg reported.
Jiangxi Copper Corporation (SSE:600362) wants to become one of the world's top five mining companies within 10 to 15 years, China Daily reported, citing Chairman Li Baomin. The company is currently ranked number 24. Li said the company wants to make investments and expand into other resources, such as lead, zinc and rare earths.
Junior company news
Indophil Resources (ASX:IRN) is still studying a potential listing of its shares on the Philippine Stock Exchange after initial plans fell through in 2012, the company's vice president for corporate affairs told BusinessMirror.
Euromax Resources (TSXV:EOX) said drilling at its Ilovitza copper-gold porphyry project in Macedonia has confirmed mineralization. "This enables us to complete the re-estimation of resources that will form the basis of our pre-feasibility study, well on schedule for completion half-way through the year," Pat Forward, the company's chief operating officer, said in a statement.
Oracle Mining (TSX:OMN,OTCQX:OMCCF) said an initial indicated and inferred mineral resource estimate at the Oracle Ridge copper project confirms "that mineralization in historical zones could be validated and a resource established." The indicated mineral resource estimate includes 323 million pounds of copper and 4.2 million ounces of silver. The company plans to resume drilling in the second quarter of this year, with plans to expand and possibly upgrade the mineral resource.
Geologix Explorations (TSX:GIX) said a prefeasibility study of its Tepal gold-copper project in Mexico shows an estimated post-tax net present value, at a 5-percent discount, of $421 million. It plans to complete the feasibility study this year and said its next objective is to secure financing for the project's $354-million pre-production capital costs. "We believe this funding should be available through a consortium of metal traders and streamers, smelters, equipment financiers, and commercial bank syndicates," CEO Dunham Craig said in a statement.
Tintina Resources' (TSXV:TAU) new resource estimate for the Black Butte copper project in Montana includes over 1 billion pounds of measured and indicated copper resources.
Bear Creek Mining (TSXV:BCM) acquired the Carito and the Maria Jose gold prospects in Peru and plans to start drilling on both in the second half of 2013.
Kombat Copper (TSXV:KBT) said its diamond drill core program at the Gross Otavi project in Namibia yielded "extremely encouraging [results] with the very high grade intercepts of not only copper but also lead, zinc and silver."
Securities Disclosure: I, Ragnhild Kjetland, hold no investment interest in any company mentioned in this article.