Copper Price Update: Q3 2020 in Review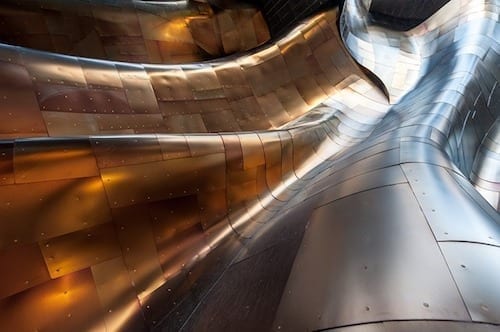 Here's an overview of the main factors that impacted the copper market in Q3 2020, and what's ahead for the rest of the year.
Click here to read the latest copper price update.
After reaching multiple-year lows in the first few months of the year, a sharp copper rebound that started in Q2 continued through the third quarter.
Upbeat Chinese demand and supply-side concerns boosted the red metal's price to a two year high, and many market participants are wondering if copper will test the US$7,000 per tonne level later in 2020.
With Q4 already in motion, the Investing News Network (INN) caught up with analysts, economists and experts alike to find out what's ahead for copper supply, demand and prices.
Copper price update: Q3 overview
Copper prices kicked off the third quarter trading at US$6,016.50 — an increase of more than 30 percent from the lows seen in March, but copper's lowest point of the quarter.
Copper price during Q3 2020. Chart via the London Metal Exchange.
In fact, copper prices trended upward for most of the period on the back of positive data from China, the world's top consumer. Copper reached its highest point in Q3 — and so far in 2020 — on September 23, when it was trading at US$6,837.
Copper rallied well in Q3, in line with a widespread rise across the commodities complex, Dan Smith of Commodity Market Analytics told INN.
"The rally was faster than we expected, although prices have not yet broken above key resistance around US$7,050, so this continues to represent a significant obstacle in the months ahead," he said.
Karen Norton of Refinitiv told INN that she was expecting to see fresh highs reached in Q3, but not on a sustained basis.
"Several factors have converged to support prices, including ongoing supply worries, partially due to labor disputes, better-than-expected demand in top consumer China and US stimulus hopes," she said.
Copper price update: Supply and demand dynamics
After supply worries due to coronavirus restrictions and lockdowns characterized Q1, the third quarter of the year brought new supply concerns on the back of labor disputes.
In Chile, the top-producing country, workers at Zaldivar, Collahuasi, Centinela, Candelaria and Escodida, the world's largest copper mine, were in contract negotiations throughout the quarter.
Refinitiv's base-case assumption is that any strikes will prove relatively short-lived and ultimately will not have a substantial impact on production.
"Nerves are likely to remain jittery though as COVID-19 continues to cast a pall, but the impact is still likely to be greater on demand than supply," Norton said. "Nevertheless, a subdued growth picture for supply next year is likely to leave the market relatively finely balanced in 2021."
Speaking about concerns over potential supply disruptions in South America, Smith said it is quite rare for strike activity to make any meaningful difference in prices for anything more than a few weeks.
"More important for now is COVID-19, which is taking a significant toll on mine production in Chile and Peru," he explained to INN.
According to the International Copper Study Group (ICSG), stoppages resulting from the pandemic, combined with operational issues and adverse weather at a few major mines, led to a 20 percent decline in Peruvian mine output over the first half of 2020. In Chile, output increased by 2.6 percent, recovering from production constraints in early 2019.
Smith pointed out that CAPEX spending for the base metals sector has been cut by more than 10 percent for this year, as projects and expansions of existing mines have been delayed for virus-related reasons.
"This has thinned the pipeline of project development for copper and other markets and tightened the supply picture for next year," he said.
In terms of demand, it truly is a story of two worlds, according to Smith — China and the rest.
"China is performing strongly and is sucking in imports as many sectors are growing robustly, including construction and automotive. Furthermore, the State Grid is now boosting spending to improve the power network," he said.
Meanwhile, the rest of the world is still struggling to emerge from the COVID-19 slump. According to the ICSG, excluding China, refined copper usage is estimated to have declined by about 9 percent globally.
"But ultimately we believe that the worst is already behind us, so the global demand trajectory should be supportive going forward," Smith added.
Broadly speaking, he is expecting a balanced market for copper for now, but that leaves prices vulnerable to speculative raids.
Copper price update: What's ahead?
As the last quarter of this uncertain year begins, there are several factors investors should keep an eye on that could impact the market.
"The US government is likely to unleash a new stimulus package soon, which will fuel a further surge of global liquidity into financial markets and copper," Smith said. "The EU is also looking at stimulus via increased infrastructure spending to boost renewable energy and power grids for electric vehicles."
Also, Smith said headwinds from COVID-19 are likely to be here for awhile, but should slowly fade as the world heads into late 2020 and early 2021.
For Norton, a key factor to watch is continued high Chinese imports, as a drop off might start to disappoint. Additionally, US stimulus and the US election could have implications for trade relations.
"If it materializes, a (Joe) Biden victory would not necessarily have an immediate impact on trade, but relations would likely improve over the longer term," she said. "Copper would also likely get a fillip from the adoption of green energy policies that would benefit demand for the metal over the longer term."
Commenting on where she sees prices going, Norton pointed out there is a lot of uncertainty.
"Just now with the upcoming US election, and with all these factors still at play, there is potential for prices to spike higher still near term above U$7,000, especially while recent talk of Chinese stockpiling continues to swirl," she said.
However, the global economic recovery is widely expected to be more sluggish after the initial bounce, and once Chinese stockpiling has finished the reality of that scenario is likely to peg back prices substantially from these stellar levels, Norton added.
For his part, Smith said higher prices have largely been driven by speculative forces. "(Prices) have overshot fair value, so on balance we see prices trending lower as we head into late 2020," he added.
For FocusEconomics analysts, copper prices should ease by the end of the year, against the backdrop of a still-weak global appetite for the red metal. That said, prices should remain relatively elevated in Q4 thanks to stronger Chinese demand.
"Looking further ahead, limited production capacity and increasing demand for copper in new technologies such as electric vehicles and green-energy projects, should keep prices relatively upbeat," they said in a recent report. "A reintroduction of lockdown measures due to COVID-19 infections globally is a key outlook risk."
Don't forget to follow us @INN_Resource for real-time news updates.
Securities Disclosure: I, Priscila Barrera, hold no direct investment interest in any company mentioned in this article.
Editorial Disclosure: The Investing News Network does not guarantee the accuracy or thoroughness of the information reported in the interviews it conducts. The opinions expressed in these interviews do not reflect the opinions of the Investing News Network and do not constitute investment advice. All readers are encouraged to perform their own due diligence.