Copper Climbs as Greenback Descends
Copper climbed to a one-week high as a declining greenback spurred international demand for the metal.
By Leia Michele Toovey- Exclusive to Copper Investing News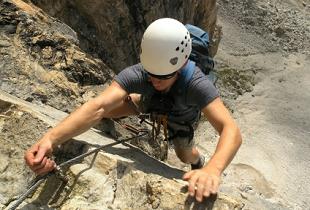 Copper climbed to a one-week high as a declining greenback spurred international demand for the metal. The greenback took a pause ahead of the release of a string of data that would provide insight into the health of the American economy. The Federal Reserve's industrial production figures, as well as the Commerce Department's housings starts were all scheduled to be released later in the day. Despite the fact that the numbers were yet to be released,speculative sentiment was already sending the greenback lower. Analysts are anticipating that housing starts would be 560,000, the lowest in eight months.
Copper futures for December delivery climbed 4.5 cents, or 1.4 percent, to $3.3455 a pound at 7:40 a.m. on the Comex in New York. Copper for delivery in three months rose 1.4 percent to $7,350 a metric tonne on the London Metal Exchange. All of the six main metals traded on the LME advanced, led by zinc.
Adding further impetus to the red metal's ascent is optimism over China's growth. A report released Monday showed that China's economy overtook Japan, and is now the world's second largest economy. In China, the leading economic index climbed 0.8 percent to 147.0 in June after a revised 0.9 percent gain in May, according to the New York-based Conference Board.
LME tracked copper stockpiles declined for a third straight day, dipping to 405,025 tonnes–the lowest level since November 13th. Copper stockpiles are down 2.1 percent this month, after sliding 8.3 percent last month. So far this year, stocks have fallen 19 percent, on course for the first annual drop since 2004. Canceled warrants, or orders to draw copper from inventories, rose 12 percent after yesterday's 20 percent jump, the biggest in more than two months. On Tuesday, canceled warrants advanced to 27,350 tonnes, the highest level since Aug. 5.
Company News
Kennecott Utah Copper Corp. is proposing an expansion of the Bingham Canyon mine that would extend its life to the year 2034. The company is currently asking permission to excavate about 1,000 feet from the south wall and deepen the massive mine by another 300 feet to reach 700 million more tonnes of copper ore. Removing the waste rock covering the ore will take seven years, but before that it could take two years to evaluate the project and get approval from the board of directors of Kennecott's parent company, Rio Tinto (NYSE:RTP).
Ivanhoe Mines (TSX: IVN) on Monday reported a second-quarter loss of $30 million, or 7 cents a share, up from $24.9 million, also 7 cents a share, in the corresponding quarter of 2009, amid higher exploration costs. The company expects its Oyu Tolgoi mine to start production in 2013, and it targets annual output of 1.2 billion pounds (544,000 tonnes) of copper and 650,000 ounces of gold for the first 10 years. Full-scale construction started in the second quarter. Ivanhoe is looking for investors to help it develop the mine after giving itself the right to issue shares to strategic investors other than Rio Tinto, its main partner at present. The company said its cash position was $1.5 billion at the end of the quarter.
Teck Resources Ltd. (TSX: TCK) has entered into an option agreement with the Lundin Group's exploration arm, NGEx Resources Inc. (TSX: NGQ), Teck has the ability to earn a majority stake in the early-stage GJ copper-gold property. The project, located in Northwestern British Columbia, has a NI 43-101 compliant measured and indicated resource of approximately one billion pounds of copper and 1.8 million ounces of gold. The agreement allows Vancouver-based Teck to earn up to a 75 percent interest in GJ if it spends $44 million on the property before 2020. Teck operates a number of B.C. mines and is partnered with NovaGold Resources Inc. (TSX: NG) at another golden triangle project, Galore Creek.