Barrick Sells Half its Zaldivar Mine to Antofagasta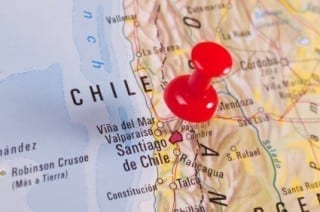 After much anticipation, Barrick Gold announced this week that Antofagasta (LSE:ANTO) had won the bid for a 50 percent interest in the Barrick's Zaldivar mine in Chile.
After much anticipation, Barrick Gold (TSX:ABX) announced this week that Antofagasta (LSE:ANTO) had won the bid for a 50 percent interest in the Barrick's Zaldivar copper mine in Chile.
Antofagasta will pay a total of $1.005 billion in cash for its stake in Zaldivar, and will act as operator for the mine. Zaldívar will have a joint board of directors consisting of three nominees each from Antofagasta and Barrick, with an initial chairman of the board to be nominated by Antofagasta.
BHP Billiton (NYSE:BHP), HudBay Minerals (TSX:HBM), Teck Resources (TSX:TCK.B) and China Molybdenum (SHA:603993) had also submitted final bids in the highly competitive auction process for a stake in Zaldivar. However, according to a report from Bloomberg, China Moly was more interested in buying the entire asset than in a joint venture with Barrick.
Antofagasta and Barrick both said that the deal would be part of a longer term partnership. "Antofagasta has an outstanding track record of building and operating mines in Chile, and we see this as the first step in an ongoing, collaborative partnership,"said Kelvin Dushnisky, Co-President of Barrick, in Thursday's release. "There are many potential opportunities to benefit from Antofagasta's experience as Barrick evaluates development projects in the future."

The sale comes as part of Barrick's strategy to reduce its debt load by selling non-core assets. Barrick also
sold
its Cowal
gold
mine in Australia to Evolution Mining (ASX:
CAH
) in May for US$550 million, and sold a 50 percent interest in its operator of the Porgera joint venture in Papua New Guinea for $298 million.
Combined with the sale to Antofagasta, the company has announced transactions totalling $1.85 billion, closing in on its US$3 billion debt reduction target. At the end of Q1, Barrick's total current debt stood at over US$10 billion, as noted in the
Financial Post
.
"By selling a stake in this non-core asset, we strengthen our balance sheet while maintaining significant exposure to a strong cash-generating operation," Dushnisky said.
Zaldivar produced 704,800 tonnes of copper concentrate of cathode, 271,000 ounces of gold and 7,900 tonnes of molybdenum in 2014. C1 cash costs for copper production came in at $1.79 per pound for the year, and are expected to be $1.65 to $1.95 per pound in 2015. Certainly, that's a key consideration for copper producers with prices for the red metal continuing to fall (copper was selling for $2.36 per pound on Friday) so it's easy to see why so many large miners were interested in the project.
Shares of Barrick were trading up 4 cents at $9.20 in Toronto on Friday. Shares of the company have lost approximately 26 percent so far this year, dipping sharply over a few days in mid-July ahead of Ned Goodman's
resignation
from the company's board.
Securities Disclosure: I, Teresa Matich, hold no direct investment interest in any company mentioned in this article.