Is BHP Billiton Shedding More Assets?
BHP Billiton (ASX:BHP, NYSE:BBL) is looking to "simplify" its portfolio, potentially spinning-off its non-core assets into a new company.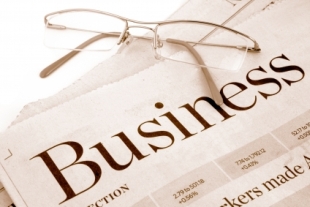 BHP Billiton (ASX:BHP, NYSE:BBL) is looking to "simplify" its portfolio, potentially spinning-off its non-core assets into a new company. 
Having already sold billions of dollars worth of operations over the last few years, the Australian miner is once again contemplating further trimming it's portfolio by selling off  some non-core assets. The assets that BHP has on the chopping block include aluminum, nickel, bauxite and manganese, which will leave the company more able to focus on its four main commodities: iron ore, copper, coal and petroleum. Potash is also still on the sideline as a fifth potential focus for the Australian firm.
"We continue to actively study the next phase of simplification, including structural options, but will only pursue options that maximise value for BHP Billiton shareholders. Any course of action remains subject to detailed review and an assessment of alternatives," the company said in a statement on Tuesday, adding "We believe that a portfolio focused on our major iron ore, copper, coal and energy assets would retain the benefits of diversification, generate stronger growth in free cash flow and a superior return on investment. By increasing our focus on these four pillars, with potash as a potential fifth, we will be able to more quickly improve the productivity and performance of our largest businesses."
The latest from BHP is just a continuation of a trend the market has been seeing with major miners. Over the last few years, majors like Rio Tinto (NYSE:RIO) and BHP have been alleviating themselves of the financial burdens of their non-core, non-profitable assets in search of better returns for their shareholders and to cutback their overall bottom line. However in exploring its options, BHP is mulling over the possibility of spinning off its assets into a new A$20 billion company, effectively a demerging of the 2001 merger of BHP and Billiton.
'This work quite rightly should be done, we are in an environment where the majority of big diversified miners are divesting assets and the world is awash with assets for sale. Potential buyers are harder to come by therefore listing them as an alternative to a trade sale becomes a real possibility,'' Tim Schroeders, a resources fund manager at Pengana Capital told Financial Review.
"The world's changed a lot since the original merger in 2001." James Chessell, Business Editor at Financial Review said in an interview, adding that "At a time where investors are really urging big mining companies to stick to their knitting and focus on the higher returning assets it makes sense to potentially give those assets back to the shareholders in the form of a demerged company."
Sterne Agee analysts see the spin-co as an opportunity for BHP Billiton to "unlock shareholder value and boost efficiency after disappointing investors over the past few years. Sterne Agee also noted that the company's rationale for spinning off the assets comes down to capital allocation and need to boost returns for the shareholders.
BHP has, in the past, sold off assets to shareholders, but the last time was in 2002 when it spun out its flat steel product business as BlueScope Steel (ASX:BSL). Prior to that the company spun-off of its OneSteel business, now Arrium (ASX:ARI), in 2000.
Securities Disclosure: I, Vivien Diniz, hold no investment interest in any of the companies mentioned.