4 Gene Therapy Stocks to Watch
INN examines the potential of four small cap stocks working with gene therapies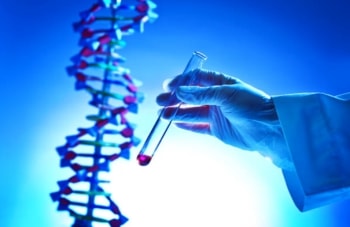 As 2018 kicks off, investors are eager to find new opportunities in various life science sectors. The work done by genetic companies is some of the most innovative, with therapies designed to directly affect patients treatment against serious diseases like cancer or Parkinson's.
Here, the Investing News Network (INN) takes a closer look at four companies in the genetics space with interesting developments from 2017 that could become catalysts in 2018 and beyond.
Voyager Therapeutics (NASDAQ: VYGR)
Market cap: 484.82 million; current share price: $17.99
Looking into 2018, Voyager has a packed year ahead.One of its biggest challenges comes in the form of a key Phase 2-3 program set to begin patient dosing in the second quarter of the year. This study will evaluate the company's recently acquired candidate VY-AADC treating advanced Parkinson's disease.
In October Sanofi (NYSE:SNY) backed out of its $845 million partnership with Voyager, which resulted in giving the genetics company full rights for the candidate. Steven Paul, CEO of Voyager said the company was pleased of regaining the worldwide rights to their candidate and that Sanofi was still "an important collaborator" for other programs in their pipeline.
The study of this candidate represents the company's most advanced applicant in their pipeline. Additionally, the company also plans to further investigate VY-SOD101 as a candidate against ALS caused by mutations in the superoxide dismutase 1 gene (SOD1). Voyager hopes to apply for Investigational New Drug (IND) requests in 2019.
Partial results and developments from these studies could prove key to continuing Voyager's momentum gained at the end of 2017 after it recovered from the decline caused by the breakup with Sanofi. The slate is full for Voyager to prove itself to investors throughout 2018.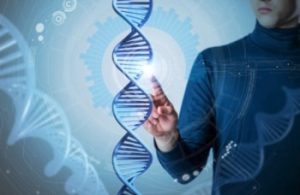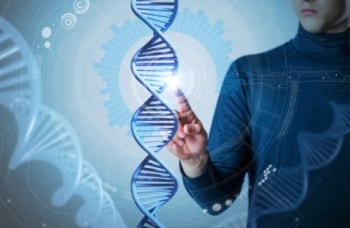 Nighstar Therapeutics (NASDAQ:NITE)
Market cap: 405.63 million; current share price: $14.43
Nightstar publicly launched on the NASDAQ late last year at an asking price of $14 per share. On its first day of trading,  the company finished the day valued at $24 per share. However, since that initial high of its IPO, the company has faced a downward trend in its share price, declining 45.33 percent at the end of 2017.
The company is focused on genetic therapies for rare diseases, a promising niche area of genetic work. Their most advanced candidate, NSR-REP1, is being evaluated to treat Choroideremia (CHM), which is a rare genetic retinal disorder.
Steady updates from the observational study on NSR-REP1 would provide a solid look to investors on the development of one of the two trials Nightstar will be working on throughout 2018 and beyond.
In November the company announced the extension of its pipeline with the addition of a gene therapy program from Oxford University Innovation, treating Stargardt disease, which could also be a development to watch in 2018. 
Kadmon Holdings (NYSE:KDMN)
Market cap: 290.98 million; current share price: $3.70
Kadmon is patiently awaiting January 30, at which point the FDA will review their Abbreviated New Drug Application (ANDA) for KD034, a genetic candidate for Wilson's disease. The potential of this approval would provide the company with a positive catalyst early in the year.
Despite seeing a decline in its share price during the summer of 2017, Kadmon finished the year with a solid trend up. The company seeks to recapture the levels it started 2017 when it's stock was valued at $5.02 per share.
In the second part of last year, the company obtained two Orphan Drug designations from the FDA One for its KD025 candidate and the other for tesevatinib, a treatment of chronic graft-versus-host disease (cGVHD) and oral tyrosine kinase inhibitor, for the treatment of non-small cell lung cancer (NSCLC) respectively. These designations are a sign to investors that its therapies are earning recognition from the U.S. regulator.
As part of its third-quarter financial report, Kadmon CEO, Konstantin Poukalov said after receiving a new round of financing, worth $80.4 million, the company was well positioned to keep up their clinical programs.
Tocagen (NASDAQ: TOCA)
Market cap: 247.22 million; current share price: $12.48 
Tocagen works in the development of genetic therapies with the goal to treat cancer. As of November 2017, Tocagen's pipeline included three candidates, with one treating recurrent high-grade glioma at the critical phase 3 stage of development. 
In October, after communication with the FDA, the company declared its intentions to accelerate the clinical development of their Toca 511 and Toca FC program into a phase 3 trial. Toca 511 is an investigational biologic while Toca FC is an investigational small molecule designed to be used in tandem. 
"The maturing data from our Phase 1 resection trial in patients with recurrent brain cancer gives us the confidence to move forward with a seamless pivotal trial rather than waiting to initiate a separate Phase 3 study," Dr. Asha Das senior vice president and chief medical officer of Tocagen said. 
To finish the year Tocagen shared with its investors the company's addition to the highly regarded NASDAQ Biotechnology Index (NASDAQ:NBI), one of the leading exchange-traded funds (ETFs) of the industry.
Don't forget to follow us @INN_LifeScience for real-time news updates.
Securities Disclosure: I, Bryan Mc Govern, hold no direct investment interest in any company mentioned in this article.