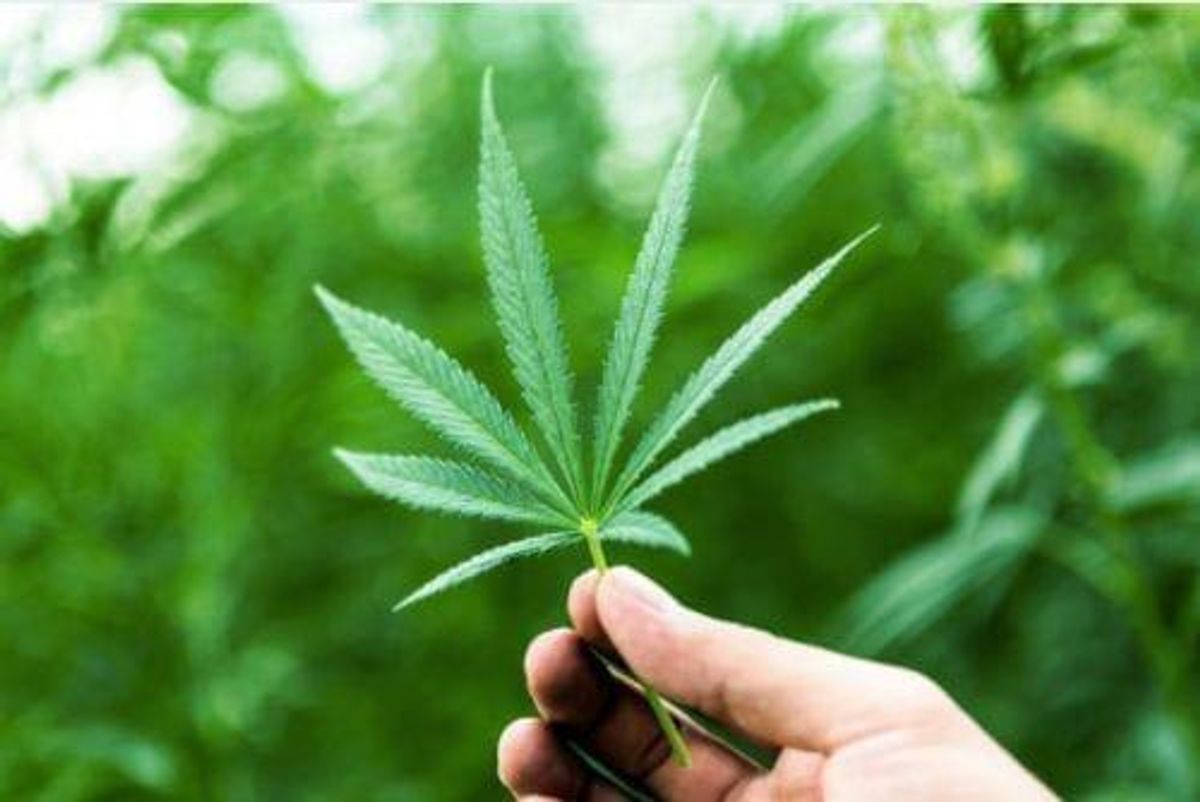 The Investing News Network rounds up some of the biggest company and market news in the cannabis market for the past trading week.
During the past trading week (January 21 to 25), investors in Vancouver were treated to a closer look into the most recent trend in cannabis investing.
Meanwhile, Green Growth Brands (CSE:GGB) put its official offer on the table for its intended acquisition of a leading Canadian licensed producer (LP), while the leak of a Super Bowl commercial asking for marijuana reform in the US also made headlines throughout the week.
Here's a closer look at what some of the biggest news was during last week's trading period.
Investor attention moving to US plays in marijuana market
As cannabis shareholders look for emerging growth areas of investment the Canaccord Genuity Group's (TSX:CF) "Growth Investor Day" event on Tuesday (January 22) displayed a new favourite of the industry: multi-state operators (MSOs) of cannabis assets in the US.
As more states open the doors to legalized marijuana programs, investors have shifted their attention to emerging opportunities in the much discussed MSOs, with Matt Bottomley, director of equity research and cannabis analyst with Canaccord, even awarding Curaleaf (CSE:CURA) as his top stock pick for the year.
"We expect more volatility as markets evolve but clearly as the markets all over the world continue to de-risk and evolve we expect a lot of winners in the space to see valuations even substantially higher than where they are today," Bottomley said during his opening remarks at the event.
Green Growth formalizes offer for Aphria
After announcing its intentions to the market and even outlining what is real offer would look like, on Tuesday Green Growth formalized its takeover bid for Canadian LP Aphria (NYSE:APHA;TSX:APHA).
"We are also determined to protect Aphria shareholders from opportunistic offers that fail to reflect the substantial value and growth prospects we have built at Aphria," Irwin Simon, chair of the independent board said to shareholders, said after the company asked its shareholders to not act on the offer before Aphria shares its recommendation.
The offer remains the same with Aphria investors getting 1.5714 common shares of Green Growth per APHA share. Green Growth instated a time frame limit from Wednesday (January 23) to May 9.
Super Bowl ads and surveys on state of the industry
After a commercial from Acreage Holdings (CSE:ACRG) advocating for the legalization of marijuana in the US was barred from airing at the Super Bowl by the CBS Corporation (NYSE:CBS), the ad has now surfaced on YouTube.
The ad depicts three cases of medical marijuana patients using products for the the treatment of seizures, as an opioid replacement and for pain management.
In a statement emailed to the Investing News Network (INN), Kevin Murphy, CEO of Acreage, said the decision by the American network to reject the commercial "represents the exact issue we are tackling."
On Monday (January 21), Horizons ETFs Management shared the results to its quarterly survey of advisors and investors on their sentiment for different sectors in the public space.
Steve Hawkins, president and CEO of Horizons ETFs, said the post-legalization correction had caused a "more reserved attitude" towards marijuana investing moving into 2019.
According to the survey results, both advisors and investors of the public space have expressed a "steep loss of positive expectation" for the cannabis sector, with only 31 percent of respondents signalling to a positive outlook on pot stocks at the start of 2019.
As CannaTrust secures win in Ontario, CEO tells INN about strategy moving forward
After months of doubt and speculation, CannTrust Holdings (TSX:TRST) resolved a lagging conflict related to its phase 3 expansion in Pelham, Ontario.
The company was hit with uncertainty from investors and analysts after the city council for Pelham passed a bylaw preventing the planned expansion, along any other development of land for cannabis use, from being completed for one year, in October.
On Tuesday (January 22), CannTrust informed shareholders it had come to an understanding with Pelham and would make improvements to its facility's construction to prevent any conflict.
As CannTrust recently launched an application to obtain a listing on the New York Stock Exchange (NYSE) and become the fourth Canadian LP to join the senior listing, INN talked with Peter Aceto, CEO of the LP.
Aceto, who joined the company in October last year, explained how CannTrust's path differs from other cannabis producers in its self-described methodical approach.
"We want to be bold, we want to be aggressive but we want to be thoughtful then precise and we want to make sure that we have the ability to execute on all the things that we do," said Aceto. "Rushing at the door and spending lots of money for us doesn't seem like a prudent approach."
Market updates
Aurora Cannabis (NYSE:ACB;TSX:ACB) told Yahoo Finance Canada its US strategy for the hemp-derived cannabidiol (CBD) market will be unveiled "over the next several months."
"[Australis Capital (CSE:AUSA) is] assembling a suite of assets across the US. As soon as it is federally permissible, and as soon as the exchanges allow us, it is our intention to exercise our back-in right," Cam Battley, Aurora's chief corporate officer said.
This move would follow along the lines of the announced expansion plans from Canopy Growth (NYSE:CGC;TSX:WEED), which obtained a license in the state of New York and will deploy between US$100 and US$150 million for its new production strategy in the state.
Three cannabis companies reached the top five spots in the 2019 OTCQX Best 50, a list of the top gaining stocks the previous year on the OTCQX Best Market.
Origin House (CSE:OH;OTCQX:ORHOF) ranked the highest by getting the second spot in the overall list with iAnthus Capital Holdings (CSE:IAN,OTCQX:ITHUF) securing the third position. The other cannabis venture, which reached the fourth spot, was Organigram Holdings (TSXV:OGI;OTCQX:OGRMF).
Don't forget to follow us @INN_Cannabis for real-time news updates!
Securities Disclosure: I, Bryan Mc Govern, hold no direct investment interest in any company mentioned in this article.
Editorial Disclosure: Green Growth Brands is a client of the Investing News Network. This article is not paid-for content.
---
** This article is updated each week. Please scroll to the top for the most recent information**
Cannabis Weekly Round-Up: Takeaways from Lift Expo
By Bryan Mc Govern, January 18, 2018
During the past trading week (January 14 to 18), another Canadian licensed producer (LP) announced it is heading to a premier US listing.
Meanwhile, the Lift & Co. (TSXV:LIFT) cannabis expo offered a variety of trends and speakers for cannabis investors to follow, while new projections for the sale of adult-use cannabis also made headlines throughout the week.
Here's a closer look at what some of the biggest news was during last week's trading period.
Investing discussion during Lift expo in Vancouver
The annual edition of the Lift & Co. (TSXV:LIFT) cannabis expo took place last week (January 10 to 13), and offered a closer look at the trends companies and leaders of the industry expect.
During the business conference portion of the expo, investors heard from speakers on what strategy changes may come for public companies as the US market continues to grow in size and as investor interest in the space increases.
Brady Fletcher, managing director and head of the TSX Venture Exchange, said cannabis listings represent nearly C$40 billion of the total TMX Group (TSX:X) exchanges, with 45 issuers listed.
When asked if the exchange is anywhere close to changing policy and allow the entry of US operating cannabis companies, Fletcher said regulators can't change policy based on sentiment on an industry.
"2019 is the year where people who are thinking about investing, or are investing, are going to be looking to see how these companies are executing on their promises, where the discipline and the trust related to what you say vs. what you do, delivering on financial results and responsible capital allocation, is going to be at a premium," Peter Aceto, CEO of CannTrust Holdings (TSX:TRST), said during a separate panel.
As part of an investing panel, Neal Gilmer, analyst with Haywood Securities covering the cannabis market, explained that due to the high volatility in the stock market he expects there to be room for companies to be "opportunistic" and take advantage of wide swings in valuation for the pursuit of mergers and acquisitions.
"Scale is the name of the game, and being small and niche is going to be very hard from a cost perspective," Jennifer Lee, partner and cannabis lead with Deloitte, told the Investing News Network following a cannabis data panel.
Market updates
A new report from Arcview Group and BDS Analytics was published projecting that global spending on recreational cannabis will reach US$16.9 billion in 2019, representing a 38-percent increase from 2018.
Troy Dayton, CEO of Arcview Group, called 2018 as "a year of historic importance" for the entire industry cannabis, thanks in large part to investments from established market players in industries such as alcohol and tobacco. Moving past 2019, the firm's research indicates recreational cannabis sales are set to hit US$31.3 billion in 2022.
The results of the report indicate there has been a "gold-rush" of US multi-state operators going public in Canada. Additionally, five Canadian LPs reached valuations of over US$100 million in 2018.
On Thursday (January 17), Canadian LP HEXO (TSX:HEXO), confirmed it will start trading on the New York Stock Exchange. The company will join fellow LPs Canopy Growth (NYSE:CGC,TSX:WEED), Aurora Cannabis (NYSE:ACB,TSX:ACB) and Aphria (NYSE:APHA,TSX:APHA).
Following the passing of a US$867-billion farm bill, which legalizes hemp and its derivatives, Canopy Growth secured a license for the production of hemp in the state of New York.
The company will invest between US$100 and US$150 million for its new production strategy in the state.
"In New York we see an opportunity to create products that improve people's lives," Bruce Linton, chairman and co-CEO of Canopy Growth, said in a statement.
Don't forget to follow us @INN_Cannabis for real-time news updates!
Securities Disclosure: I, Bryan Mc Govern, hold no direct investment interest in any company mentioned in this article.
Featured Cannabis Investing News Stocks
Investing News Network websites or approved third-party tools use cookies. Please refer to the  cookie policy for collected data, privacy and GDPR compliance. By continuing to browse the site, you agree to our use of cookies.