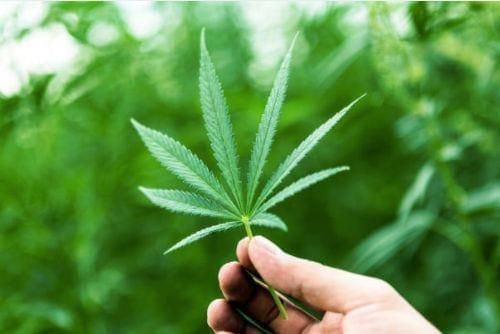 The Investing News Network rounds up some of the biggest company and market news in the cannabis market for the past trading week.
During the past trading week (March 11 to 15), business consolidation continued its hold of the cannabis space as two Canadian firms are looking to join forces.
The future of hemp regulation in the US market made headlines this week, while a flashy new hire for the cannabis industry also caught the attention of the market.
Here's a closer look at what some of the biggest news was during last week's trading period.
Hexo makes splashy purchase, gains potential retail play
Canadian licensed producer Hexo (NYSE-A:HEXO,TSX:HEXO) announced its intention to acquire Newstrike Brands (TSXV:HIP,OTC Pink:NWKRF), in an all-share agreement worth approximately C$263 million.
While the acquisition is being described as a move to increase the production capabilities of Hexo and to gain a relationship with Canadian rock-band The Tragically Hip, shareholders of Newstrike, through this purchase Hexo is also obtaining a stake in the Ontario retail market.
Newstrike Brands has a deal in place with Inner Spirit Holdings (CSE:ISH) to set up "experiential hubs" in the stores operated by the retailer.
In February Newstrike and Inner Spirit reached an agreement with an operator for a license to open one of the first 25 dispensaries in Ontario.
"We welcome and look forward to working with the HEXO team and building on the foundation that has been put in place," Darren Bondar, president and CEO of Inner Spirit told the Investing News Network (INN).
PM Rendon, spokesperson for Newstrike, told INN the partnership with Inner Spirit "will continue as before" after the Hexo acquisition is completed.
The state of hemp regulation with FDA leader departing
With the upcoming departure of US Food and Drug Administration (FDA) Commissioner Scott Gottlieb, the future for the regulations on hemp-derived products in the health and wellness market is muddled.
"Most believed that the path forward under Gottlieb's FDA would allow for CBD to be sold as nutritional supplements under certain conditions but that the FDA would play a greater role on the regulatory side," Alan Brochstein, cannabis analyst with 420 Investor wrote in his weekly note to investors.
The analyst called Gottlieb's decision to step down "disappointing" as he expected the FDA to set up guidelines and rulings on these hemp products.
While uncertainty rises as a new head of the FDA will have to be selected, Preet Marwaha, CEO and founder of Blue Sky Biologicals, a hemp focused company, told INN one way or another the FDA has to set up guidelines and aid in the regulation duties.
Bruce Linton, co-CEO of Canopy Growth (NYSE:CGC,TSX:WEED), another executive with a high stake in the development of the hemp market, said states can't wait for the FDA to confirm the expectation of the market and instead must step up to the regulation task.
Market update
Aurora Cannabis (NYSE:ACB,TSX:ACB) secured another vote of confidence from the established market thanks to the hiring of Nelson Peltz, founder and CEO of the Trian Fund Management in New York, as a strategic advisor.
Peltz is a legacy hire for Aurora and according to analysts opens the door for the marijuana firm to explore deals with large corporations in the beverage or consumer packaged goods markets.
Aurora is granting Peltz with the option to buy approximately 20 million shares of the company for an an adjusted price of C$10.34 per share.
Confidence in the performance of Cronos Group (NASDAQ:CRON,TSX:CRON) took a hit in the past week as a new research report from Bank of Montreal (TSX:BMO) downgraded the stock to a "Sell" position.
Tamy Chen, BMO Capital analyst covering the cannabis space, wrote the valuation for the firm is elevated from the current state of the company's operations.
A report from The Street indicated this is not the first time the company has seen a change in sentiment from analysts. In February GMP Securities downgraded the stock from a "Buy" to a "Hold" rating.
On Monday (March 11) The Green Organic Dutchman Holdings (TGOD) (TSX:TGOD,OTCQX:TGODF) announced a wide ranging deal based on extraction services with Valens GroWorks (CSE:VGW,OTCQB:VGWCF) intended to accelerate the hemp strategy for TGOD in Canada.
"TGOD will supply Valens with significant quantities of cannabis and hemp and Valens will provide extraction purification services processing the cannabis and hemp into premium quality resins and distillates," the company indicated to shareholders.
Don't forget to follow us @INN_Cannabis for real-time news updates!
Securities Disclosure: I, Bryan Mc Govern, hold no direct investment interest in any company mentioned in this article.
Editorial Disclosure: Inner Spirit Holdings and Valens GroWorks are clients of the Investing News Network. This article is not paid-for content.
---
** This article is updated each week. Please scroll to the top for the most recent information**
Cannabis Weekly Round-Up: Cowen Makes Aurora Cannabis New Top Pick
By Bryan Mc Govern, March 8, 2018
During the past trading week (March 4 to 8), a Wall Street research firm crowned a new top pick for the cannabis market.
An off-hand comment from a top grocery store executive about the potential to sell cannabis in the future made headlines this week, while comments and predictions from a portfolio manager in the marijuana space also caught the attention of the market.
Here's a closer look at what some of the biggest news was during last week's trading period.
New York-based financial institution Cowen (NASDAQ:COWN) upended the leadership status of the cannabis stock market thanks to a new investor report, indicating Aurora Cannabis (NYSE:ACB,TSX:ACB) is its brand new top pick in the space, over its previous pick Canopy Growth (NYSE:CGC,TSX:WEED).
According to a report from Yahoo Finance News, Cowen slapped ACB with a price target of US$14.
Over a five-day trading period, Aurora's shares jumped 6.44 percent in New York and 7.55 percent in Toronto, as of 12:00 p.m. EST on Friday (March 8).
Conversations with portfolio managers in cannabis market
During the week, the Investing News Network chatted with two portfolio managers for actively managed investment funds focussed on the marijuana stock market.
As part of the launch for the Cannabis Growth Fund Korey Bauer, managing director with American firm Foothill Capital Management, told INN he expects to see a "breakaway" between leaders and laggers in the cannabis space.
He explained for the fund he will focus on cannabis stocks in legal markets, therefore leaving US multi-state operators out of the investing picture, at least for now.
"With some of these multi-state operators, no question they are taking up some quite a bit of market share pretty quickly," Bauer said. "I do think that's going to make it a little bit more challenging for some of these Canadian companies to breach into the US."
Meanwhile in the Canadian market, Greg Taylor, chief investment officer of Purpose Investments and portfolio manager of the Purpose Marijuana Opportunities Fund (NEO:MJJ), told INN he is still expecting to see a lot of volatility in the cannabis space.
"It's going to be important to run nimble, make sure that you're not just blindly buying stocks in the sector and not watching them, because there are going to be sudden moves which might catch people off guard," Taylor told INN of his investment strategy for the fund.
Based on the evolution of the cannabis market, Taylor expects to see changes in management teams from firms in the space to leaders capable of bringing products to market effectively, growing at a low cost and maintaining investor confidence.
Whole Foods acknowledges potential of future cannabis sales
During a panel conversation with The Texas Tribune, John Mackey, CEO of Whole Foods Market, an Amazon (NASDAQ:AMZN) company, explained he could see a future in which due to market demands his grocery store chain could carry cannabis products, if the laws allowed it.
Speaking about the Texas-law, Mackey said "chances are good that grocery stores will be selling" marijuana products. According to its list of stores by states, there are 34 Whole Foods Market locations in Texas.
Don't forget to follow us @INN_Cannabis for real-time news updates!
Securities Disclosure: I, Bryan Mc Govern, hold no direct investment interest in any company mentioned in this article.