Australia Investing
What Do Australia's Political Parties Think About Cannabis?
Oct. 12, 2023 01:15PM PST
Cannabis remains a hot-button issue in Australia, and the country's political parties have diverse opinions. Here's a look at what they think.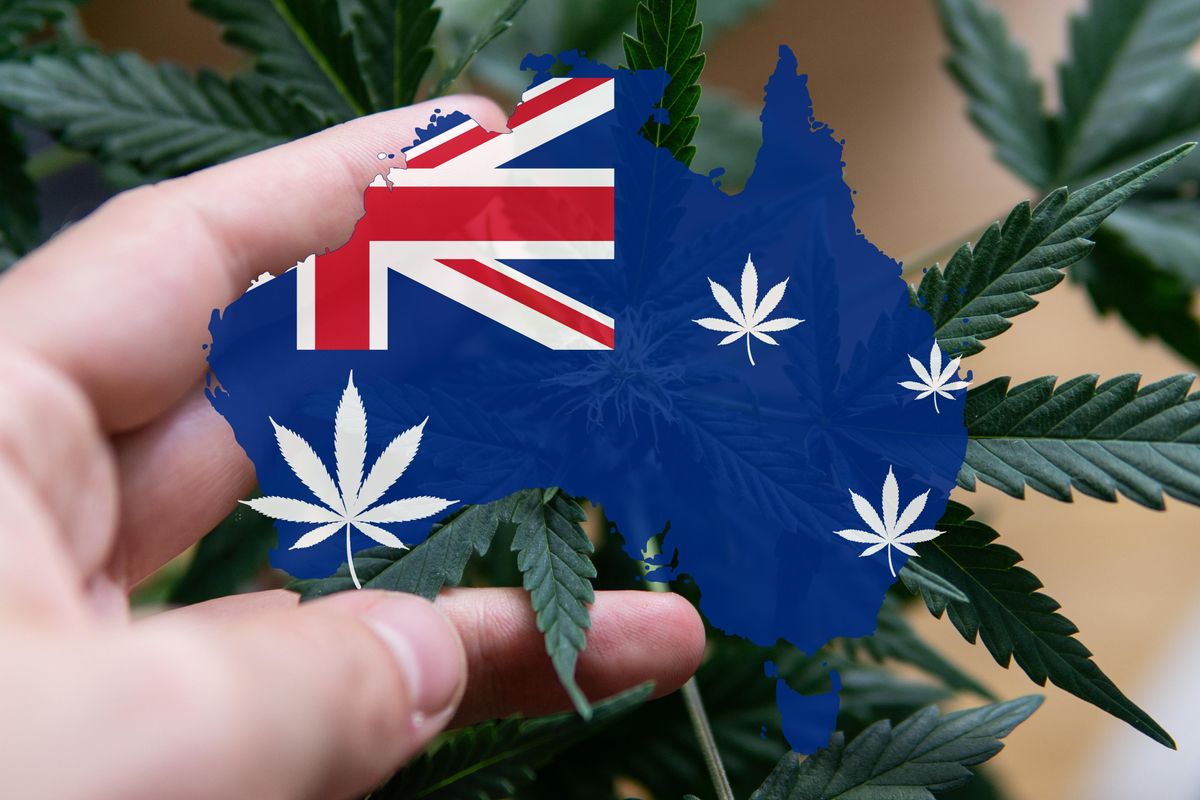 Cannabis reform at a national level still seems far off for Australians, but what do each of the country's major political parties think about the drug?
At the time of publication, the Australian federal parliament had members in the House of Representatives from seven political parties — as well as independents, of which there are 10 — and senators from nine political parties, as well as one independent.
Let's look at what Australia's four major political parties think about cannabis, followed by a brief overview of the minor parties in power. We'll also run through the cannabis-specific political parties not currently elected.
---
Australian Liberal Party
The Australian Liberal Party has a conservative view on drug policy, including cannabis, which it believes should remain on the illicit and illegal drug list. The party also has policies around deporting drug dealers. Although it has endorsed research on medicinal cannabis through the Therapeutics Goods Association (TGA), it has since removed all references and specific policies regarding cannabis from its platform.
Former Health Minister Greg Hunt has expressed concern over the Australian Capital Territory's decision to legalise cannabis given that it directly conflicts with federal law. He previously told ABC Radio Melbourne that cannabis presents a "significant mental health risk."
Former Prime Minister Scott Morrison has joked that he "won't be partaking" in cannabis. He was also unmoved by activists from the Who Are We Hurting campaign who delivered a pound of weed to Kirribilli House on April 20, 2020, and then brought AU$420,000 in crisp green AU$100 bills to Parliament House on the same date in 2021.
Australian Labour Party
In 2022, Labour took power in both the Australian Senate and House of Representatives, overturning the previous Liberal-National Coalition government led by Scott Morrison. The stance from the Australian Labour Party is in support of medicinal cannabis only. Similar to the Australian Liberal Party, there is no public policy mention of cannabis or marijuana in the Australian Labour Party's mandate.
State members in Queensland and New South Wales have publicly called for the decriminalisation of cannabis, with some going so far as to call for legalisation; however, at this stage the official party line isn't pushing for legalisation.
Current Prime Minister Anthony Albanese, speaking with a radio programme on radio Triple M, said that this was an issue for states, not the Federal government. "It's a matter for state and territory governments, and they'll make their own decisions based upon their consultation with the community." He went on to say that this was because of state law — there was no Federal ban to prevent it happening. At this time, Albanese was speaking before he became Prime Minister, while still Leader of the Opposition.
The Nationals
Running on a platform that focuses on rural Australian communities and agriculture, the Nationals often rely on more conservative policies. As part of a coalition government with the Australian Liberal Party, the party line for the Nationals is thought to be aligned as not in favour of decriminalisation and legalisation, but in favor of medicinal cannabis that is heavily regulated through the TGA.
Australian Greens
The Australian Greens have been proudly (and loudly) lobbying for cannabis legalisation for many years as a major policy. The current party line is to legalise the production, sale and use of cannabis and cannabis products for recreational use, whilst regulating growth and possession for personal and medicinal use.
In August of this year, Greens New South Wales Senator David Shoebridge introduced The Greens Legalising Cannabis Bill 2023, with the goal of allowing adult recreational use of cannabis in the country. This was a historic first in the Australian cannabis debate. The bill, if passed with the support of both houses of Parliament, could potentially pave the way to an Australia in which the recreational use of cannabis is not only permitted but also regulated across the entire country.
Minor parties in the House of Representatives
Centre Alliance — Member of Parliament Rebekha Sharkie spoke in support of a medicinal cannabis bill in February 2021 and believes medicinal cannabis should be included in the Pharmaceutical Benefits Scheme.
Independent — There are no public policies available for members of parliament Helen Haines, Zali Steggall or Andrew Wilkie, although Wilkie was the major push behind legalising hemp as a material and food source in Australia.
Katter's Australia Party — Bob Katter is not pro-legalisation, and joked in parliament, "I didn't know marijuana was legal in Canberra and I can now understand why the country has gone to pot."
Liberal Party of Queensland — The party has no public policy, but it is presumed to be the same as the Australian Liberal Party and Nationals as they are a coalition.
United Australia Party — The party wants a standard on synthetic dangerous drugs, including cannabis.
Minor parties in the Senate
Centre Alliance — Senator Stirling Griff voted against expanding medicinal cannabis in 2017. However, it has no public policy on record.
Country Liberal Party — The party has no public policy on record.
Jacqui Lambie Network — The party has policies to address the problems facing everyday Tasmanians in accessing medicinal cannabis, and believes it should be a doctor/patient issue and not a political/bureaucratic issue.
Pauline Hanson's One Nation — The party has stated, "One Nation upholds the right of Australians to access medical cannabis, that may give them quality of life and life itself." However, it has a history of blocking motions like the 2017 bid to fast-track medicinal cannabis for the terminally ill.
Pro-cannabis parties in Australian politics
There are several smaller pro-cannabis parties; of particular note is the Legalise Cannabis Australia Party. It was first founded as Help End Marijuana Prohibition (known by its clever and catchy acronym HEMP) in 1993 by Nigel Quinlan, who ran under the candidate name Nigel Freemarijuana.
The group, which changed its name to Legalise Cannabis Australia in September 2021, has a number of policies around legalising and regulating cannabis for personal use, industrial use and medicinal use.
A subgroup of Legalise Cannabis Australia is the Legalise Cannabis Queensland Party, which was officially approved by the Australian Electoral Commission in September 2020 and ran in the October 2020 state election. The party garnered 2.2 percent of the vote, the fourth highest overall. The Legalise Cannabis Western Australia Party won two Upper House seats in the 2021 state election.
In June of this year, the Legalise Cannabis party made a coordinated push to legalise possession and the growing of small quantities of cannabis when they introduced a bill in three states simultaneously: Victoria, New South Wales and Western Australia. Named the "Regulation of Personal Adult Use of Cannabis Bill 2023," it mirrors the ACT's 2020 model and would allow adults to possess up to 50 grams of dried cannabis or 150 grams of fresh cannabis if passed. Adults could also cultivate a maximum of six cannabis plants for personal use, but it would remain an offence to sell cannabis and have a strict prohibition on access for individuals under 18.
The Reason Party (formerly the Australian Sex Party) advocates for cannabis to be legalised, regulated and taxed. The party is currently only represented in the Victorian Legislative Council by Fiona Patton and is not represented at a federal level. In 2021, Patten chaired a foundational committee that provided a report on findings and recommendations on cannabis policy to the Victorian parliament.
Cannabis legalisation gaining political ground
Despite a lack of change in many politicians' platforms or stances on cannabis legalisation, the Australian public is more pro-legalisation than ever, with over 40 percent in favour — nearly doubling since 2013, according to The Guardian.
Beyond public support, Legalise Cannabis saw small but significant gains in the Senate during the last elections in Australia. Additionally, the new bills put forward by Legalise Cannabis and the Greens will be worth watching.
These factors seem to suggest that marijuana legalisation, even beyond strictly medicinal, might become more popular with the political parties of Australia in the next several years.
This is an updated version of an article first published by the Investing News Network in 2021.
Don't forget to follow us @INN_Australia for real-time updates!
Securities Disclosure: I, Ryan Sero, hold no direct investment interest in any company mentioned in this article.
Investing News Network websites or approved third-party tools use cookies. Please refer to the cookie policy for collected data, privacy and GDPR compliance. By continuing to browse the site, you agree to our use of cookies.