The Future of Medical Cannabis: Cannabinoid-based Pharmaceuticals
May. 15, 2019 02:05PM PST
Featured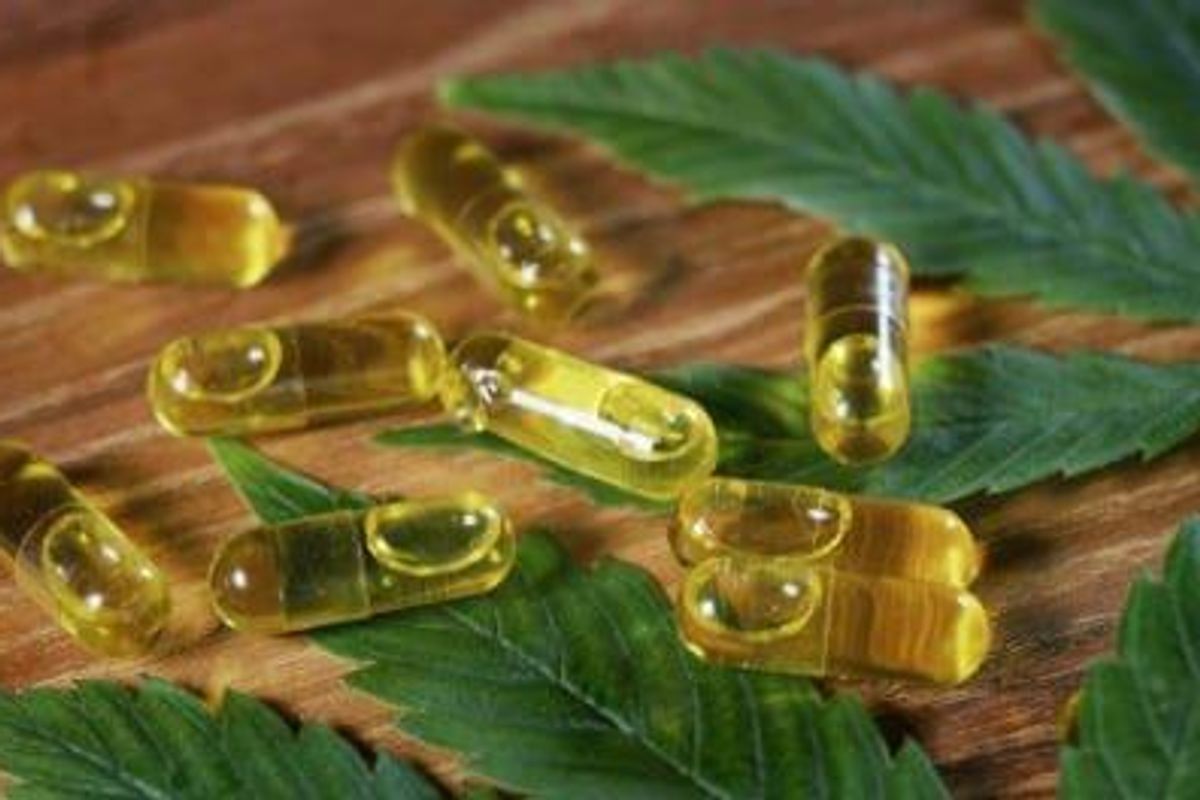 One of the most promising cannabis markets of the future can be found in the healthcare industry as pharmaceutical companies jump on the opportunity to develop CBD-based drugs.
The medical cannabis industry has had some remarkable achievements over the past several months, with new products, innovations and regulatory rulings opening up the market for cannabinoid-based pharmaceuticals. Biotech companies are recognizing this opportunity as they look to capture the growing cannabis pharmaceuticals market.
While the recreational cannabis market has captured most of the media's attention since Canadian legalization, there are other uses of the plant that are just as lucrative for companies. Medical cannabis is the other half of the industry that, although just as profitable, doesn't get as much coverage as the recreational side. Over the years, we've seen this sector grow from doctors prescribing marijuana to patients for pain symptoms all the way to sophisticated biotech and pharmaceutical companies developing new drugs to treat conditions like childhood epilepsy.
As opposed to a few years ago when the stigma surrounding the plant remained even for medical treatment, cannabinoid therapies are quickly becoming the norm. Today, cannabis is used to treat symptoms in conditions like cancer, cardiovascular diseases, anxiety and more. Coupled with a growing number of studies that have proven the benefits of cannabis-derived compounds, the market for these drugs is expected to grow as governments around the world open these products up to the medical world at large.
Cannabis-based pharmaceuticals
A report produced by Energias Market Research predicts that the global medicinal cannabis market will increase on average by 19 percent every year. The company estimates that this market will grow from US$8.28 billion in 2017 to around US$28.1 billion within five years. Even at its current size, the medical cannabis industry is still in its infancy. Industry and academic professionals are still researching the potential applications of the plant, as well as the compounds derived from it. Even if the only applications of cannabis-derived compounds like cannabidiol (CBD) and tetrahydrocannabinol (THC) are for treating pain, the market could still be worth billions as an alternative to products like Tylenol and Advil.
The US National Library of Medicine lists over 90 active studies being done in the space of cannabis medicine. CBD has been making major inroads as a source of relief from everyday symptoms of anxiety, PTSD and depression. Additionally, there are other benefits such as anti-inflammatory properties to combat pain and antimicrobial effects to fight off viruses.
This increasing awareness of cannabis' medical applications has led to a turnaround in the international medical community. In 2018, the World Health Organization published a report on CBD, stating, "To date, there is no evidence of recreational use of CBD or any public health-related problems associated with the use of pure CBD."
At the same time, the market for CBD is one of the fastest growing sub-sectors in the industry. According to information from the Brightfield Group, the global hemp-derived CBD market reached US$591 million in 2018, and could potentially grow up to US$22 billion by 2022. While this figure includes other product categories, such as edibles, it underscores the demand for this compound all across the board.
Initial medical victories
CBD first gained public attention during the mid-2010s with high-profile news stories about the compound being used as a miracle cure for children with severe debilitating epilepsy. Since then, the medical industry has continued to discover new medical benefits.
In 2018, the CBD pharmaceutical industry hit a home run when the US Food and Drug Administration (FDA) approved GW Pharmaceuticals' (NASDAQ:GWPH) CBD-based epilepsy drug Epidiolex to enter the market. The product helped children with rare cases of epilepsy called Lennox-Gastaut syndrome and Dravet syndrome. Never before had the agency cleared a cannabis-derived drug, making history for both GW and the cannabis industry at large.
Another major win for medical cannabis advocates came when the US Drug Enforcement Administration reclassified Epidiolex as a Schedule 5 substance, the lowest possible classification. In order to be designated a Schedule 5 substance, future compounds will need to contain less than 0.1 percent THC.
Although the cannabis-derived Epidiolex doesn't contain psychoactive THC, the fact that cannabis remains illegal in the US means that it's a challenge for these pharmaceutical companies to develop medical products to be sold nationwide. While the US Farm Act of 2018 recently legalized hemp, which can be used for domestic CBD cultivation in the US, Canadian cannabis companies have a head start catering to the pharmaceutical market.
The potential of synthetic cannabidiol
One potential innovation comes from synthetic or chemically synthesized CBD produced in the form of a free-flowing, ultra-pure crystalline powder that is different from natural, plant-derived CBD. Since the compound has a relatively simple molecular structure, it isn't difficult to artificially produce it in a pharmaceutical setting. While some argue that plant-derived CBD is superior in the sense that it's natural and organic, pharmaceutical companies prefer to offer a consistent and pure product. Pharmaceutical CBD products are free from impurities associated with plants like mold, pesticides and heavy metals.
Epidiolex is made with plant-derived CBD. However, Michael McCoy, executive editor of Chemical & Engineer News, said, "Firms like Noramco and (Johnson Matthey) maintain that GW (Pharmaceuticals) will prove to be an exception in the cannabinoid world." He added that the differences between plant-derived and synthetic CBD will be more appealing to different types of products. The recreational and nutraceutical market will end up using plant-based CBD, while the pharmaceutical sector, with its strict regulations, will prefer the artificial consistency of synthetic CBD in their drugs. Drugs like Epidiolex, Michael said, will likely be a one off instance due to the relative youth of the industry. "To get the quality needed to regulatory bodies," he said, "the only way to do that is synthetically."
Prominent examples
One example of a Canadian biotech company working in the CBD pharma space is Cannara Biotech (CSE:LOVE). Having recently begun trading on the CSE, the company focuses on the recreational and nutraceutical sector, with eight dermal and four oral patents in development. Many medical cannabis companies are also looking into the potential of CBD-based products for pets, as the process for producing CBD drugs for animals is less stringent than it is for humans. Cannara currently has three pet-specific patents in development.
Tilray (NASDAQ:TLRY) also made news a few months ago when it announced it would be importing Canadian cannabis to be used for clinical trials. This again comes back to the issue of legality, as it's easier to import Canadian cannabis than to find a producer in the US. While this is an opportunity for Canadian companies to shine, the legalization of hemp in the US could potentially change the landscape as companies begin to develop domestic sources for CBD extraction.
FSD Pharma (CSE:HUGE) is a Canadian licensed producer focused on cannabis cultivation for medical purposes. FSD has a biopharmaceutical focus and intends to produce FDA-approved pharmaceuticals from synthetic cannabinoids to address unmet medical needs. The company recently announced a signed agreement to acquire Prismic Pharmaceuticals to produce medicines to help address the opioid crisis in North America. FSD also recently signed a definitive collaborative research and development agreement with Solarvest BioEnergy (TSX:SVS) to develop algae-based pharma-grade cannabinoids. Success would greatly reduce the production time for synthetic cannabinoids.
Takeaways
The cannabis industry has opened up a number of opportunities for the biotech and pharmaceutical industries. With many innovative products being released, it's becoming clear that medical trials are providing conclusive evidence that CBD and THC compounds have much to bring to the healthcare sector. At the same time, the future of the industry could see a division between plant-derived CBD products and synthetic CBD, the latter of which is expected to become mainstream in the pharmaceutical world in the years to come. As more governments recognize the benefits medical cannabis has to offer, the CBD market has the potential to become a massive industry.
---
This INNSpired article is sponsored by FSD Pharma (CSE:HUGE). This INNSpired article provides information which was sourced by the Investing News Network (INN) and approved by FSD Pharma, in order to help investors learn more about the company. FSD Pharma is a client of INN. The company's campaign fees pay for INN to create and update this INNSpired article.
This INNSpired article was written according to INN editorial standards to educate investors.
INN does not provide investment advice and the information on this profile should not be considered a recommendation to buy or sell any security. INN does not endorse or recommend the business, products, services or securities of any company profiled.
The information contained here is for information purposes only and is not to be construed as an offer or solicitation for the sale or purchase of securities. Readers should conduct their own research for all information publicly available concerning the company. Prior to making any investment decision, it is recommended that readers consult directly with FSD Pharma and seek advice from a qualified investment advisor.
Investing News Network websites or approved third-party tools use cookies. Please refer to the cookie policy for collected data, privacy and GDPR compliance. By continuing to browse the site, you agree to our use of cookies.