Nevada: A History of Prolific Gold Production
Mar. 05, 2018 02:00PM PST
Precious Metals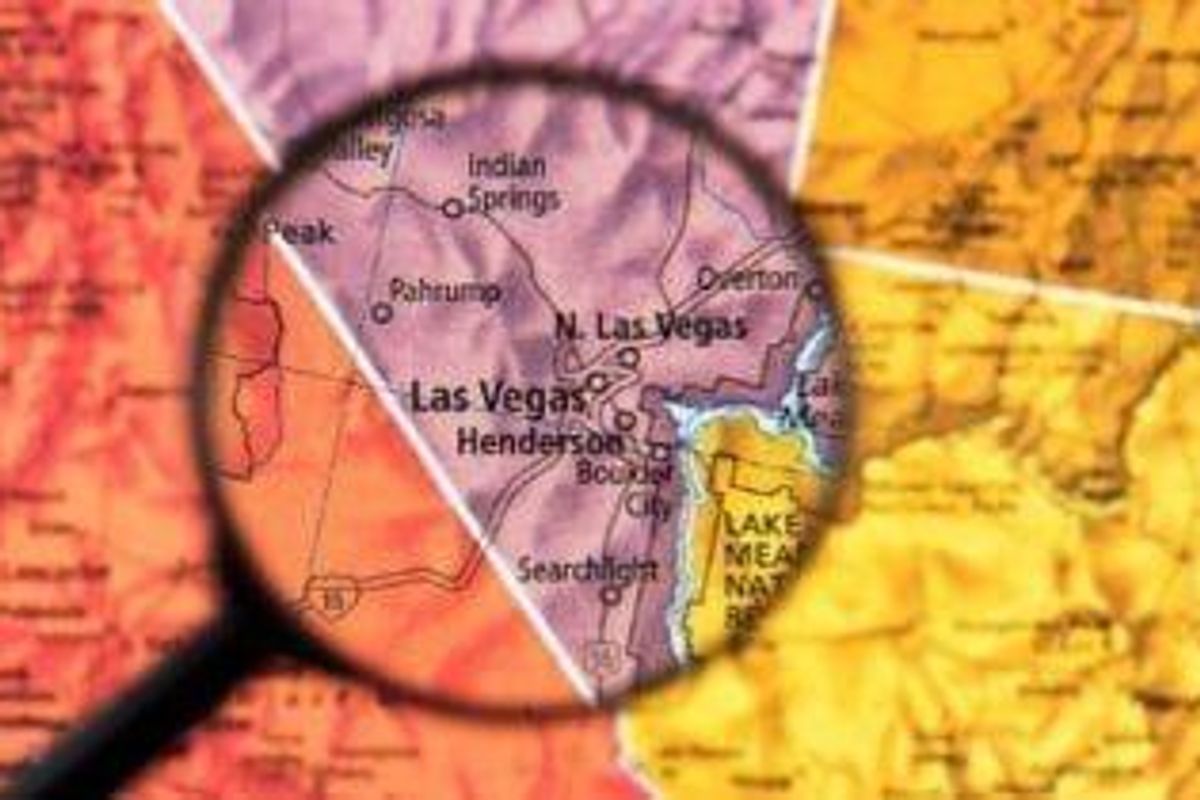 If Nevada was a country, it would be the world's fourth-largest gold producer, behind China, Australia and Russia.
Following a dusty trail to a hidden gold mine in Nevada still evokes powerful memories in the Western US state whose history and wealth was built on prolific gold and silver mining, well before casinos sprung up on the barren plain that is now Las Vegas.
While gold mining in Nevada cannot be called a growth industry — some prolific gold operations are mined out and several smaller mines have been shuttered due to lower gold prices and depleted resources — the state remains a hotbed of exploration activity, mostly around the edges and in the depths of existing mines and gold trends. For savvy gold investors, Nevada should never be off the radar.
Historic prolific gold production: 158 million ounces and counting
Mining in Nevada began not for gold, but silver. While gold was discovered in 1850 by Mormon emigrants on their way to the California Gold Rush, the amount of placer gold found in streams wasn't significant. The discovery of the Comstock Lode in 1859 is considered one of the most important mining discoveries in US history; it virtually ended the California Gold Rush, as prospectors flocked to Nevada in search of the silver "mother lode." Legends of America gives a colorful account of the event.
However, the silver rush in Nevada was to last a mere two decades, and it wasn't until 1962, when Newmont Mining (NYSE:NEM) discovered a large, low-grade deposit at Carlin, that mining really took off.
What became known as the Carlin Trend — a 50-mile-wide by 40-mile-long belt of gold deposits — has since produced more gold than any other district in the US. While estimates vary, it is believed to contain up to 180 million ounces, making it the second-largest gold resource in the world behind Witwatersrand in South Africa. Carlin-type deposits contain microscopic (disseminated) gold spread throughout the deposit. They are generally low-grade oxide deposits processed through cyanide heap leaching. (Learn more about the geology of the Carlin Trend).
Mickey Fulp, publisher of the Mercenary Geologist newsletter, describes the unique geological qualities of the Carlin Trend as follows: "it has the right kind of host rocks, a lot of structure, anticlines where the gold is concentrated and a great gold budget. There's gold in basically every rock known there over the proper ages. It's just one of those areas."
Other early gold mines in Nevada included Goldfield, which was discovered in 1902 and produced 4.2 million ounces through 1959; and the Robinson district at Ely, which produced about 3 million ounces through 1990 as a by-product of copper mining.
Between 1835 and 2016, Nevada cranked out a dizzying 158 million gold ounces.
4th largest gold producing country 
In fact, if Nevada was a country, it would be the world's fourth-largest gold producer, behind China, Australia and Russia, according to the US Geological Survey. Reported gold reserves (resources that are economical to mine) at the end of 2015 were about 70 million ounces, enough to sustain gold production near current levels for the next 12 to 15 years, reads a 2016 report from the Nevada Bureau of Mines and Geology (NBMG).
The state is America's top gold producer, accounting for 83 percent (166 tonnes) of the 200 tonnes the US has produced. Between 2014 and 2015, gold production in Nevada increased 8 percent, from 4.9 million ounces to 5.3 million.
Top producers Barrick and Newmont
Nevada gold mining is dominated by two major gold companies: Barrick Gold (TSX:ABX,NYSE:ABX) and Newmont Mining. A table published in the NBMG report shows that Barrick produced 2.663 million gold ounces in 2015, and Newmont 1.633 million ounces. The next closest competitors are Silver Standard Resources (TSX:SSO,NASDAQ:SSRI) (207,005 ounces) and Kinross Gold (TSX:K,NYSE:KGC) at 192,580 ounces.
According to Barrick's Nevada page, the company produced 1.1 million ounces of gold in 2016 at its Goldstrike operations and 1.06 million ounces at its Cortez mine. Newmont says it produces 1.6 million ounces annually from Carlin, Phoenix, Twin Creeks and Long Canyon, with the most gold coming out of Carlin, at 944,000 ounces in 2016.
Exploration upside
While the state has very little untapped country, at least at surface, Fulp says new discoveries often occur around existing and past-producing gold mines. In that sense, Nevada very much follows the old mining adage: "to find a mine, go explore around a mine."
"That's what Newmont does and that's what they've historically done. They've hardly moved out of the Carlin Trend," says Fulp, who estimates that the company has mined upwards of 40 deposits in the Trend over the past four decades.
A recent exception is the Long Canyon mine, recently opened by Newmont in Eastern Nevada; it is located a distant 160 kilometers from its existing operations. The Carlin-type deposit is expected to add 100,000 to 150,000 ounces to Newmont's annual production.
Mining-friendly Nevada
As far as prolific gold mining jurisdictions go, it doesn't get much better than Nevada. Compared to gold mining in Africa, South America and the 'Stans, Nevada is stable. It would take an act of Congress to change the federal Mining Act of 1872, which governs mining throughout the country.
Nevada also offers an attractive tax regime. While gold and other mineral production in Nevada is subject to a net profits tax (the rate is lower for less profitable mines), there is no income tax in Nevada. That confers an advantage for Nevada compared to other mining states such as Minnesota, Oregon and Montana, all of which levy income tax. And unlike competing countries like Mexico, which in 2013 increased mining royalties, mining taxes in Nevada are governed by the state constitution, providing an additional comfort level for mining companies.
"Overall in Nevada, if you're doing this by the book it's not a question of 'if,' it's a question of 'when' [a project is approved]," says Trey Wasser, CEO of Ely Gold & Minerals (TSXV:ELY). The Nevada-based company is focused on acquiring, consolidating and selling precious metals properties.
Nevada's rich geological endowments, friendly investment climate and storied mining history continue to present excellent opportunities for gold investors.
This article was written according to INN editorial standards to educate investors.
Investing News Network websites or approved third-party tools use cookies. Please refer to the cookie policy for collected data, privacy and GDPR compliance. By continuing to browse the site, you agree to our use of cookies.