The Mineral Resource Estimate: A Critical Milestone on the Path to Production
Apr. 29, 2019 02:00PM PST
Base Metals Investing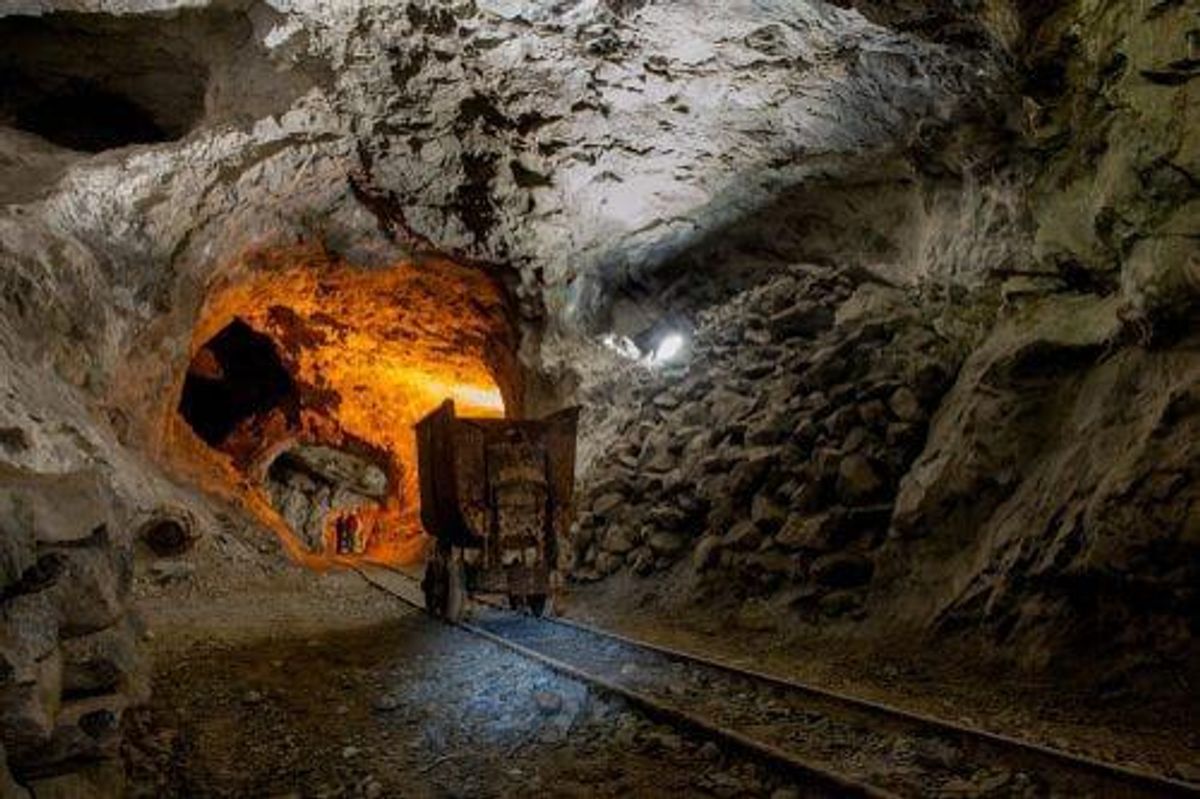 The mineral resource estimate is the first true measure of a project's market worth.
For today's resource investors, due diligence requires the hard data of a mineral resource estimate.
Investor confidence is key to attracting capital for junior resource companies. Along the path to commercial production there are several critical milestones that help to de-risk a mineral resource project and build investor confidence. These momentum building milestones can include mineral resource estimates, preliminary economic assessments (PEAs), feasibility studies and permitting.
In challenging financial environments, access to capital is highly competitive. To the victor go the spoils, and in the mining sector the victors are those companies with the highest-quality projects. Industry compliant resource estimates are a central factor in deciding the ultimate worth of an exploration stage company relative to its peers in the market. They provide concrete data for helping investors determine if a resource is large enough to support a mining operation with a high probability of a healthy return on investment. "The calculation of a mineral resource is a fundamental part of a project's evaluation and, ultimately, determines the worth of the company that owns it," writes Joe Mazumdar, geologist and Exploration Insights co-editor and analyst.
In effect, the resource estimate is the first true indicator of a company's future profit potential.
What is a mineral resource estimate?
Under Canada's National Instrument (NI) 43-101 standards, adopted by the Canadian Institute of Mining and Metallurgy and Petroleum, mineral resources are defined as natural occurrences of "material in or on the earth's crust in such form and quantity and of such a grade or quality that it has reasonable prospects for economic extraction."
Mineral resource estimates help to generate resource models of a deposit. These models serve to inform exploration teams and the market about how that economic material is distributed throughout the deposit area. The resource model for the deposit is based on an interpretation of geological evidence collected during the preceding exploration programs on the property. The data can include results from mapping, sampling and most importantly drilling. The resource estimate is the first stage in determining whether or not a deposit can be economically mined. However, exploration data is not the only factor that determines the economic viability of the deposit. Metallurgy, optimal mining methods, commodity prices and even social and environmental concerns will be assessed during the estimation of the mineral resource.
Building confidence with quality assured and controlled hard data
To be industry compliant, resource estimates must be completed by a qualified person (QP) under NI 43-101 reporting standards employing industry best practices, including quality assurance and quality control (QA/QC). QA/QC refers to the systems and processes that must be used to ensure confidence in the data that was collected to complete the resource estimate.
Under NI 43-101 standards, a QP must be an engineer or geoscientist with at least five years of experience in any combination of mineral exploration, mine development, mine operation or project assessment, along with relevant experience in the deposit type. Mazumdar advises investors to look for companies that use QPs who are independent, objective and whose experience adds value to the project, not just those that are "available, inexpensive or pliable."
Mineral resource categories of increasing confidence
Mineral resources are subdivided into three categories of increasing confidence and decreasing risk: inferred, indicated and measured. Mazumdar says, "Inferred resources are the riskiest to base economics upon … [but] those linked to a mining operation, where the controls on mineralization are better understood and are much less speculative than those from a new project with no open pit or underground development."
Further exploration and data collection will be needed to increase the confidence of the inferred resources into the measured and indicated categories. Inferred resources can be used to complete a PEA. However, only indicated and measured resources can be converted into probable and proven reserves to form the basis of the feasibility study and detailed mine plan needed to justify a production decision.
After releasing an initial resource estimate on a deposit, junior resource companies will continue to not only grow the resource base through exploration but to increase the confidence of the current resources. The highlight of subsequent updated resource estimates will often be the movement of inferred resources into the more valuable measured and increased resource category. Growing this resource estimate and converting inferred resources to measured and indicated further de-risks the project and builds investors' confidence. It also readies the project for the next big milestone on the path to production — feasibility.
Resource estimates creating value and building investor confidence
Zinc One Resources (TSXV:Z,OTC Pink:ZZZOF,FWB:RH33) topped off its 2018 drill campaign at the past-producing Bongará zinc mine in Peru with the completion of a mineral resource estimate on the project. In March 2019, Zinc One reported indicated resources of 822,000 tonnes averaging 18.9 percent zinc and inferred resources of 1,339,700 tonnes averaging 16.8 percent zinc, all using a 10 percent cut off grade. The Bongará mine operated between 2007 and 2008, producing zinc with grades of greater than 20 percent and recoveries over 90 percent from surface and near-surface zinc oxide mineralization using a Waelz kiln.
"This initial mineral resource estimate quantifies the amount of high-grade zinc in an area of known near-surface mineralization along a 1.4 kilometer trend. Further, geologic mapping and surface sampling confirms the potential of the larger Bongará zinc mine project to host additional significant zinc mineralization," commented Zinc One Director Greg Crowe. The QPs used for the resource estimate were independent consultants Al Workman, who is a professional geologist and senior geologist and vice president of WGM, and John Reddick, senior WGM associate resource modeling engineer. Zinc One originally contacted WGM in 2017 to conduct the company's resource estimate.
In 2019, Zinc One plans to conduct additional drilling aimed at upgrading the confidence level of the inferred resources and expanding the overall resource, moving the project further down the path to development.
A few other companies that have recently reached this critical milestone include Graphite One (TSXV:GPH,OTCQB:GPHOF) and Goldplay Exploration (TSXV:GPLY). Graphite One's drill results from its 2018 exploration program moved a portion of the previously reported indicated resources into the measured category. The new resource estimate shows measured resources of 1.69 million tonnes grading 8 percent graphitic carbon (Cg), indicated resources of 9.26 million tonnes grading 7.7 percent Cg and inferred resources of 91.89 million tonnes of 8 percent Cg. Goldplay Exploration has established a maiden resource estimate at its San Marcial project in Sinaloa, Mexico. The project's mineral resource estimate includes indicated resources of 36 million ounces of silver equivalent at an average grade of 147 grams per tonne and inferred resources of 11 million ounces of silver equivalent at an average grade of 99 grams per tonne.
Takeaway
Resource companies trying to justify the funding and development of a deposit into a mine must first prove the value of the project itself. For a junior resource company, that initial value lies in the resources it has been able to delineate through drilling campaigns. As part of this process, the mineral resource estimate is an essential step when evaluating a project's potential for success.
---
This INNSpired article was written according to INN editorial standards to educate investors.
Investing News Network websites or approved third-party tools use cookies. Please refer to the cookie policy for collected data, privacy and GDPR compliance. By continuing to browse the site, you agree to our use of cookies.