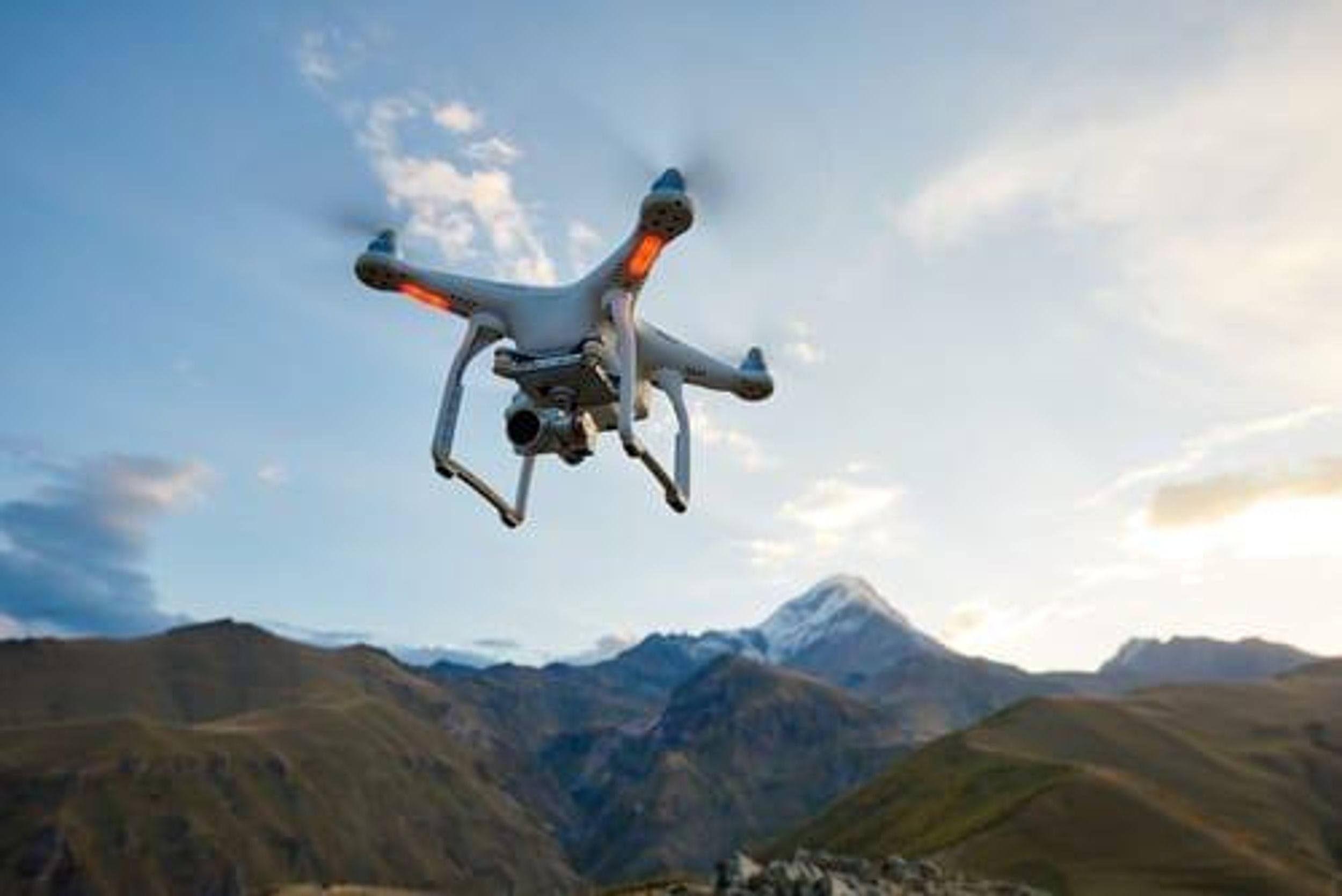 Advanced technological innovation in mineral exploration creates the opportunity for resource companies to more quickly identify prospects and fast-track projects through discovery.
Innovation in mineral exploration technology and methodology gives resource exploration companies a leg up in a competitive industry.
In today's mining sector, exploration companies need new tools and methods to make quality discoveries, conduct efficient exploration programs and leave as little environmental footprint as possible.
Innovators in the industry are developing such tools and methods and putting them to work in the field with surprisingly impressive results, dramatically improving the way resource companies evaluate, explore and extract value from mineral projects. In this way, companies can further strengthen the investment case for their projects and drive share price momentum.
Innovation in mineral exploration within budget
Technological innovations in mineral exploration, such as handheld X-ray fluorescence (XRF) analyzer technology, are helping companies like Silver Viper Minerals (TSXV:VIPR) make quick decisions and cut exploration costs at its La Virginia gold-silver project in Sonora, Mexico. Handheld XRF analyzers, also known as XRF guns in the field, help companies to rapidly identify prospects and move exploration forward at a low cost — two critical benefits for junior mining companies.
The XRF gun is a relatively new and continually advancing technology that has revolutionized the way exploration companies conduct their field programs. XRF guns have quickly become a must-have tool for exploration projects, because they can detect the geochemical pathfinder elements that are commonly associated with gold in a matter of seconds. Obtaining results in the field within minutes instead of weeks allows geologists to make critical time-saving decisions, including where to sample further and where to target the drills. The savings in lab assay budgets alone can be exponential. With such precision technology to guide target placement, Silver Viper recently completed a 5,000 meter Phase 1 drill program at La Virginia.
GroundTruth's revolutionary exploration program
Among the most widely lauded technological advancements in mineral exploration today is the Drones to Drills™ exploration method developed by GroundTruth Exploration. The Yukon-based mineral exploration company is led by Shawn Ryan, whose prospecting prowess led to the discoveries of the Golden Saddle and Coffee deposits and subsequently kicked off a second gold rush in the Yukon's historic White Gold District. Shawn Ryan is also the chief technical advisor, director and co-founder of White Gold (TSXV:WGO,OTC – Nasdaq Intl:WHGOF,FWB:29W), the owner of over 40 percent of the White Gold District, and the first adopter of his proprietary exploration strategy.
"From the start of White Gold, we knew we wanted to have an innovative exploration approach," Ryan said. "Exploring the land package methodically, step by step, has brought us the Golden Saddle deposit, Vertigo discovery, Ryan's Showing and likely many more to come."
Exploration teams are now using advanced technology like that of the Drones to Drills™ exploration program to locate new targets and further unlock the White Gold District's profit potential. Their success is attracting interest and investment from majors like Agnico Eagle Mines (TSX:AEM,NYSE:AEM), Kinross Gold (TSX:K,NYSE:KGC), Newmont Mining (NYSE:NEM) and Goldcorp (TSX:G,NYSE:GG).
Sustainability and the decreasing of resource exploration programs' environmental footprints are also becoming important challenges for the resource industry — especially if exploration companies want to obtain social license for their projects, quicken the pace of permitting and de-risk projects early on from potential future problems. It's not only surrounding communities and governments that are concerned with the environmental impact of resource exploration; today's shareholders are also more sustainability-savvy and will hold companies to higher expectations. Technological innovation, like what spurred the development of the XRF guns and specialized drills that require less ground disturbance, is helping companies manage the impact exploration programs have on the environment. Integrating environmental considerations early on in a project can help mitigate risk though shortened permitting timelines, saving costs, all while developing trust with local communities and governments.
The Drones to Drills™ method uses aerial drone surveys to capture images of the area that are then combined with current project-scale imagery at an ultra-high resolution. This allows exploration teams to identify outcrops, lithology, structures and other environmental data that would have previously been unobtainable at a very economic cost. The results from the aerial drone survey help determine targets for further exploration by a GroundTruth-designed Rotary Air Blast (RAB) drill — a remotely controlled, pneumatically and hydraulically operated tracked platform.
GroundTruth's proprietary technology allows for year-round exploration and consistently has a smaller environmental footprint than traditional exploration methods while allowing for more exploration to be completed at significantly less cost as compared to historical exploration in the area. One of the main tools of the program, the GT probe, is lightweight, heli-portable and requires no water, major line cutting or pad building. These features allow the probes to be operated efficiently and cost-effectively, drawing point samples from bedrock and providing mineral information to exploration teams much quicker than traditional methods.
The Drones to Drills™ program is a strategic investment for exploration companies that want to get the most from their exploration spending. At only about $135 per meter to operate, the GT RAB drill offers a cost-effective alternative to diamond drills, which can cost roughly $450 per meter, allowing exploration companies to complete more meters while staying well within their budget.
"At the end of the day it's all about getting the results in the field you need, without breaking the bank," said Ryan. "We feel that Ground Truth's Drones to Drills™ program enables companies like White Gold to do exactly that."
The program also saves time and resources by requiring fewer samples to go to the lab for assaying. The GT RAB drill produces chips that are easily analyzed by an XRF gun at the drill site, providing a constant flow of real-time data that can be used to efficiently guide the drill program on a day-to-day basis. The more precise your targets are, the fewer holes you'll need to drill to hit pay dirt. And, much like saving time on locating and refining exploration targets, saving money on the costs of analytics can also lead to quicker discoveries.
A few of the mineral exploration companies that have benefited from GroundTruth's Drones to Drills™ technology include White Gold and Comstock Metals (TSXV:CSL).
White Gold holds the largest land package in the White Gold District, including the Golden Saddle and Arc mineral deposits as well as a pipeline of multiple new discoveries in various stages of development. Golden Saddle has indicated mineral resources of over 960,000 ounces grading 2.43 g/t gold and an inferred resource of over 282,000 ounces grading 1.7 g/t gold.
The White Gold exploration team, led by Ryan, has made several new significant high-grade discoveries this year, including the Vertigo discovery, and others along trend with Golden Saddle, including the Ryan's Showing and Golden Saddle West discoveries. Drilling results on these targets have been impressive; for example, at Vertigo the company hit 23.44 g/t gold over 24.4 meters from surface ending in mineralization, including 59.3 g/t gold over 3 meters, and multiple surface samples on the property of over 130 g/t gold, expanding the structure's footprint over 1 kilometer. Agnico Eagle and Kinross each continue to hold a 19.6 percent interest in White Gold, sharing their institutional resources and experience with the management team.
Comstock Metals first discovered gold in 2012 on the VG zone of its QV project, which the company recently sold to White Gold. The QV project is contiguous to and hosts a similar style of mineralization to the Golden Saddle deposit. The project hosts an inferred mineral resource of 230,000 ounces of gold.
Looking forward
Innovations in mineral exploration technology and methodology are helping resource exploration companies to run lean operations and lower their environmental impact while at the same time quickly identify prospects and fast-tracking projects through discovery and beyond. Controlling costs, mitigating risks and generating news flow are three of the best ways to build shareholder value in today's resource industry.
This article was originally published on the Investing News Network in December 2018.
This INNspired article is sponsored byWhite Gold (TSXV:WGO,OTC – Nasdaq Intl:WHGOF,FWB:29W). This article was written according to INN editorial standards to educate investors.
Featured
Investing News Network websites or approved third-party tools use cookies. Please refer to the  cookie policy for collected data, privacy and GDPR compliance. By continuing to browse the site, you agree to our use of cookies.