Quebec's Canadian Malartic: The Making of Canada's Largest Gold Mine
Feb. 07, 2019 01:55PM PST
Precious Metals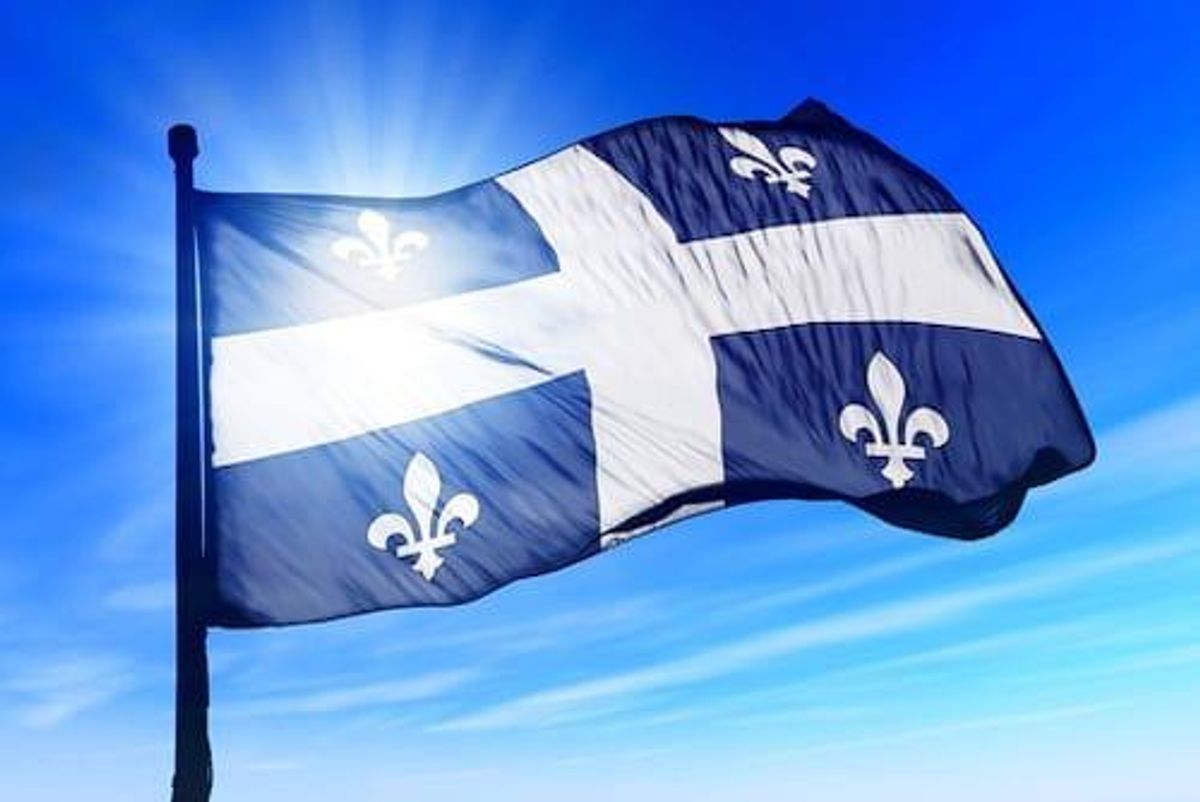 Quebec is home to Canada's largest gold mine and potentially the country's next big gold story.
The Canadian Malartic mine is Canada's largest gold mine and one of the world's 10th largest gold producers.
The mine is also the biggest contributor to total gold production from mining in Quebec, generating a record 633,461 ounces of gold in 2017, with another 650,000 ounces of production expected each year for 2018 and 2019.
The Canadian Malartic is located in Quebec's Cadillac Break region which hosts some of Canada's most important mining operations including Agnico Eagle's (TSX:AEM,NYSE:AEM) LaRonde mine, and Eldorado Gold's (NYSE:EGO) soon to be back in production Lamaque Mine.
Once considered an exhausted gold deposit, Canadian Malartic earned its top dog status in 2011 following a seven-year gold exploration and development program led by the former Osisko Mining.
Today, the 55,000-tonnes/day open-pit operation is owned by Agnico Eagle and 50/50 joint venture partner Yamana Gold (TSX:YRI,NYSE:AUY).
Canadian Malartic's success story is attracting gold companies to the Abitibi Gold Belt in the hopes of repeating that success. The region's long mining history, well-established infrastructure and mining-friendly provincial policies may help bolster their chances.
Canadian Malartic's past
The Canadian Malartic mine's geological address places it on the prolific mining structure of the Cadillac Break, which stretches 160 kilometers from Val D'or, Quebec to Kirkland, Ontario along the southern portion of the Abitibi Greenstone Belt — one the world's largest and most productive base metal and gold trends. Some of the largest base metal and gold deposits in the world can be found within the Abitibi. The belt has been mined for the past hundred years, hosts over 100 mines (including some of Canada's largest producers), and has produced more than 180 million ounces of gold.
The Cadillac Break region itself has produced more than 50 million ounces of gold since the first discoveries of major gold deposits in the 1920s sparked the gold rush which would later birth the famous Canadian Malartic mine, found near its namesake town of Malartic, Quebec.
Today's Canadian Malartic property covers a 16-kilometer-long section of the Cadillac break and includes four underground gold mines (Canadian Malartic, Sladen Malartic, East Malartic and Barnat) which collectively produced 5.13 million ounces of gold between 1935 and 1983. The historical Canadian Malartic mine alone was responsible for approximately one million ounces of gold between 1935 and 1965. Low metal prices and the recession during the 1980s led to these mines being shuttered.
Revival of Canada's largest gold mine
Even after a century-long history of mining, the Cadillac Break remains far from tapped out, with new gold deposits still being discovered and developed. In fact, Quebec's Abitibi region is experiencing a revival in exploration and development activity, and even production.
The reawakening of the Canadian Malartic mine began in 2004 with its acquisition by Osisko Mining. When the Osisko team acquired the property, they also gained access to a large database that included records from previous mining operations and exploration work. Osisko was able to use the data to refine the geological model for the project.
Exploration drilling kicked off in 2005 leading to the discovery of a new gold deposit under the town of Malartic itself — resulting in a resettlement program for the town's residents.
Construction of the $1 billion Canadian Malartic mining complex began in 2010, with commercial production achieved in mid-2011 — the area's first gold production in 28 years. In a 2014 friendly takeover, Yamana Gold and Agnico Eagle bought out Osisko, and launched the 50/50 joint venture Canadian Malartic Partnership to operate the mine.
Today, the majority of production comes from the Canadian Malartic and Barnat gold deposits, which also hold most of the current proven and probable reserves, totaling 6.34 million ounces of gold. The Jeffrey and Gouldie gold deposits contain some of the measured and indicated resources of 1.29 million ounces of gold. Production at the Jeffrey zone, part of the Barnat Extension, is expected to begin by the end of 2018. The Canadian Malartic Partnership plans to bring several areas of the property into production over the next few years.
"Right now [Canadian Malartic is] growing every quarter," Ian Ball, president and CEO of Abitibi Royalties (TSXV:RZZ), told Investing News Network. "[Yamana and Agnico are] drilling a new record amount of drill holes and meters." Abitibi Royalties holds several net smelter royalty (NSR) agreements on various zones of the Canadian Malartic property, and is expecting to receive cashflow of $3 million to $3.5 million in 2018. Next year cash flow is scheduled to rise to $4 to $4.5 million.
Yamana and Agnico are currently spending $20 million on ramp construction for the East Malartic and Odyssey zones, also under NSR agreements with Abitibi Royalties. With further drilling at East Malartic to begin soon, Ball believes "the best of the discoveries is yet to come."
Production at the Canadian Malartic mine is expected to last through 2028, and maybe longer given the excellent gold exploration upside still to be had on the property and surrounding region.
Quebec's next gold story
"At the time, most mining companies considered [the Canadian Malartic] to be completely stripped of its potential and in need of environmental rehabilitation, and nothing more," writes Robert Wares, then Osisko's Chief Geologist. "The history of the Canadian Malartic project is a perfect example of how applying modern empirical metallogenic models to already mined areas, and even using their old databases, can lead to success and world class discoveries."
Established mining camps like those found along Quebec's portion of the Abitibi Gold Belt provide many benefits to gold companies. The high level of geological understanding to be gained from historical and current gold exploration activity can go a long way to identifying the next big discovery. Hence the well-worn adage, "the best place to find a new mine is in the shadow of an old mine."
The potential of a take-over by the operator of a nearby mine is another significant benefit for new projects. As is the existence of established infrastructure. The mining camps of Quebec's Abitibi region certainly benefit from supportive infrastructure including roads, power and existing processing facilities.
Taking a wider angle view, the Canadian province of Quebec ranks sixth in Fraser Institute's 2017 index of the best mining jurisdictions in the world, due to its to mining friendly policies, low-cost utilities, ease in obtaining permits, high quality infrastructure, and extensive mineral wealth. All these benefits are highly attractive to gold companies, and, coupled with the allure of the Canadian Malartic success story, the region is attracting a lot of attention.
Renforth Resources (CSE:RFR) has four gold exploration properties, two with established resources approaching a total of one million ounces, on the Cadillac break. Renforth's New Alger project has a NI 43-101 inferred resource of 237,000 ounces at a grade of 2.1 g/t gold from surface to a depth of only 200 meters along most of the 1.4 kilometers of the Cadillac Break on the property. The Parbec project includes an inferred resource of 656,875 ounces of gold and an indicated resource of 37,224 ounces of gold, with 80 percent of that above a depth of 200 meters and over only a portion of the 1.8-kilometer strike of the Cadillac Break on the property. The company is actively exploring these two primary projects with the goal of growing these resources both in size and in confidence.
Parbec is the only gold deposit located within 5 kilometers of the Canadian Malartic Mine not controlled by the JV or Agnico. The most recent gold exploration program at Parbec was focused on near surface gold mineralization discovered in the Partridge Zone in 2018. The program is designed to test the continuity of the mineralization, confirm and extend grades and thicknesses intersected to date. Based on positive results, Renforth will evaluate the viability of open-pit operation on this near-surface mineralization.
Eldorado Gold acquired the past-producing Lamaque project located near Val-d'Or, Quebec through its acquisition of Integra Gold in 2017. Lamaque has estimated reserves of 893,000 ounces of gold, as well as measured and indicated resources of 1.3 million ounces with an additional 1.3 million ounces of inferred resources.
Bonterra Resources (TSXV:BTR,OTCQX:BONXD,FWB:9BR1) holds three gold projects including the Gladiator Gold, Moroy and Barry deposits. The Gladiator Gold project has a NI 43-101 inferred resource estimate of 905,000 tonnes at 9.37 g/t gold. The company is currently undertaking an ambitious 70,000-meter drill program to further grow and build confidence in the mineral resource estimate.
Looking forward
Even after a century of prolific gold production, the world-class mining camps of Quebec's Abitibi Gold Belt, including the Cadillac Break region, still hold an immense abundance of untapped wealth. In 2019 and beyond investors can look forward to a lot of positive news flow from the region as gold companies look to further unlock that value and bring about Canada's next largest gold mine.
This INNSpired article was written as part of an advertising campaign for a company that is no longer a client of INN. This INNSpired article provides information which was sourced by INN, written according to INN's editorial standards, in order to help investors learn more about the company. The company's campaign fees paid for INN to create and update this INNSpired article. INN does not provide investment advice and the information on this profile should not be considered a recommendation to buy or sell any security. INN does not endorse or recommend the business, products, services or securities of any company profiled. If your company would benefit from being associated with INN's trusted news and education for investors, please contact us.
Investing News Network websites or approved third-party tools use cookies. Please refer to the cookie policy for collected data, privacy and GDPR compliance. By continuing to browse the site, you agree to our use of cookies.