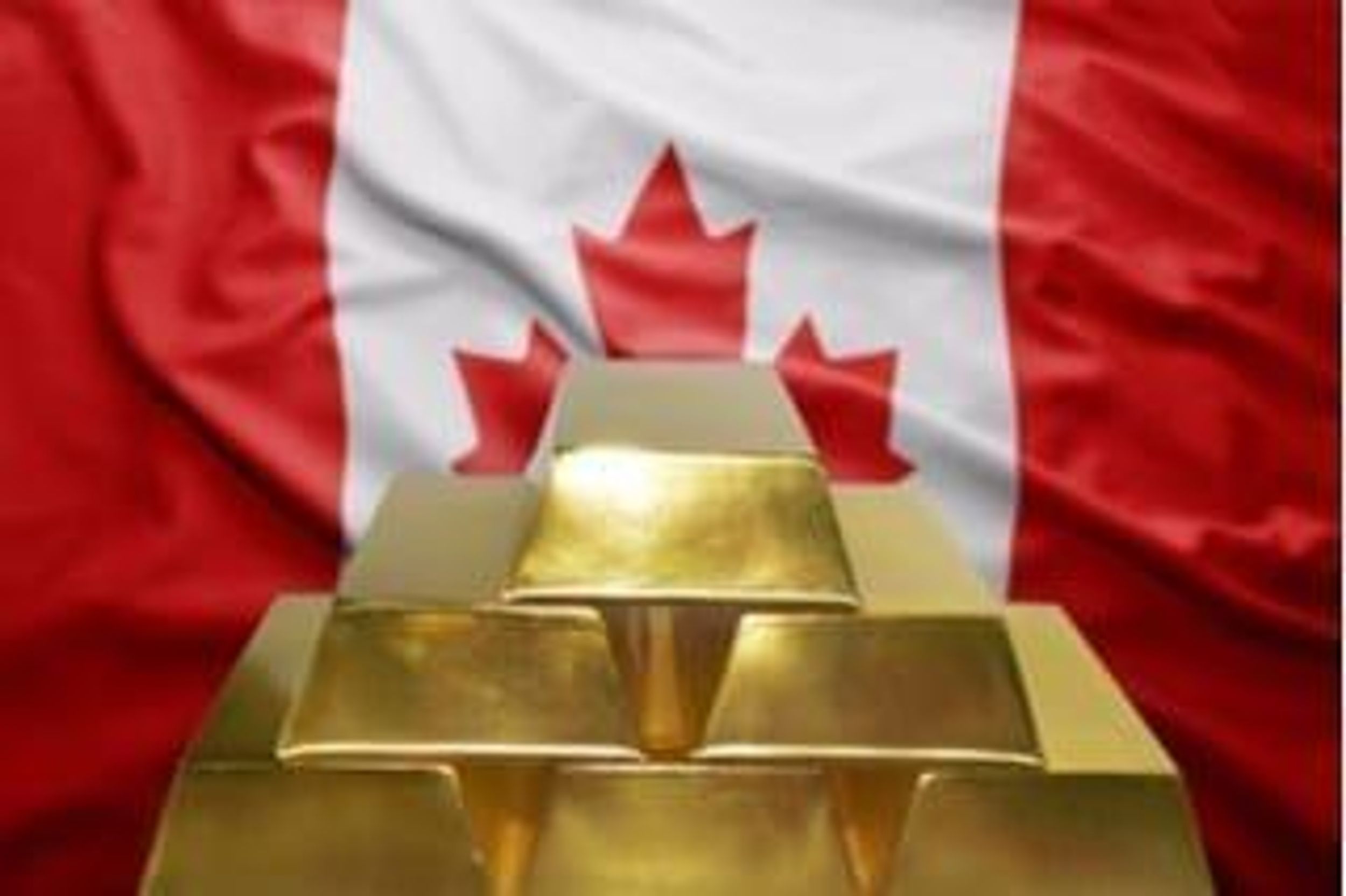 Canada's Abitibi Greenstone Belt is the largest greenstone belt in the world with a history that is unsurpassed by most gold-mining districts.
Straddling the provinces of Ontario and Quebec, Canada's Abitibi Greenstone Belt is a 450-kilometer-long by 150-kilometer-wide mineral-rich geological belt that stretches from Foleyet, Ontario to Chibougamau, Quebec. About a third of the belt is in Ontario and two-thirds is in Quebec.
As the largest greenstone belt in the world, the Abitibi contains a gold-mining history that is unsurpassed by most gold districts, having yielded an astounding 180 million ounces of gold (over 5,100 tonnes) since the first mining camps were discovered in the early 1900s. At least 15 mines have produced over 100 tonnes of gold.
The Abitibi has a number of standalone gold mines and significant mining camps where clusters of gold deposits occur proximal to major structural breaks. Prolific camps in Quebec include Val-d'Or, Rouyn-Noranda, Cadillac, Malartic, Chibougamau and Casa Berardi.
Canada's Abitibi Greenstone Belt: Geology
The Abitibi is an assemblage of volcanic, sedimentary and intrusive rocks laid down and intruded between 2.6 and 2.8 billion years ago, during the Archean eon. The belt hosts a variety of economic mineral deposits that support mining and exploration for gold, silver, copper, zinc, nickel, other specialty metals and industrial minerals. Some of the richest deposits in the Abitibi occur proximal to major structural breaks like the Porcupine-Destor, Pipestone and Cadillac-Larder Lake faults.
Most of the major gold mines in the Abitibi are shear-hosted quartz-carbonate vein deposits associated with the major crustal-scale fault zones noted above. Other geological settings include porphyry-related, iron formation-hosted and gold-rich volcanic-hosted massive sulfide (VMS) deposits.
VMS deposits are prominent in the Abitibi and are important sources of gold, silver, copper, lead and zinc. Examples of VMS-type mines in the Abitibi include the world-class Kidd Creek mine in Timmins, Ontario and the Horne mine in Rouyn-Noranda, Quebec.
"The interesting thing about VMS deposits is you can get a very large concentration of metals in a very small area. They can be extremely high grade and worth a lot of money," said Ed van Hees, a regional geologist with the Ontario Ministry of Northern Development and Mines, which is responsible for the area around Timmins. He added that the rock at Kidd Creek is estimated to be worth between $300 and $400 per tonne. The discovery of Kidd Creek in the 1960s started a major staking rush and exploration for copper deposits.
Canada's Abitibi Greenstone Belt: Recent discoveries
Despite a mining history that spans over a century, gold and other metals are still being discovered in Canada's Abitibi Greenstone Belt. Van Hees gave the example of the Timmins-Porcupine camp, where over the past 25 years new deposits have been added at both ends of the camp, often through step-out drilling from existing mines.
These include the Timmins West gold mine and Bell Creek, which Tahoe Resources (TSX:THO,NYSE:TAHO) acquired from Lake Shore Gold in 2016. Goldcorp's (TSX:G,NYSE:GG) Porcupine operations in Timmins include the Hoyle Pond Deep project, completed in 2016, which is taking the 107-year-old Dome gold mine deeper. On the Quebec side, recent finds include the Canadian Malartic mine, which entered commercial production in 2011, six years after its discovery by Osisko Mining. Osisko was subsequently bought out by Agnico Eagle Mines (TSX:AEM,NYSE:AEM) and Yamana Gold (TSX:YRI,NYSE:AUY). Canadian Malartic is one of Canada's largest mines with a reserve of 3.5 million ounces and average annual production of 600,000 ounces.
On the exploration front, Osisko Mining (TSX:OSK) is back and has sparked a staking rush around its Windfall Lake project, located 130 kilometers southwest of Chibougamau. Osisko recently boosted its current drill program to an unprecedented 800,000 meters, and has 24 drills active on site. Since acquiring the project in 2015, Osisko has discovered multiple significant zones of gold mineralization and has identified its find as a new type of mineralized deposit in the Abitibi. An updated resource estimate is expected in 2018. Osisko believes Windfall Lake has the potential for world-class status in an emerging new gold camp and is fast tracking the project toward production.
"As a geologist, the Abitibi has always been an exciting belt to work in," said Enforcer Gold (TSXV:VEIN) President Steve Roebuck. "Companies continue to make phenomenal new discoveries both next door to old ones and in entirely new camps. Windfall Lake is looking to be more than just a company builder, and it's just 81 kilometers southeast of our Montalembert gold project. Detour Lake is another great story. It was discovered in 1974 and produced 1.8 million ounces from 1983 to 1999, when it was deemed uneconomic and shut down. In 2006, Detour Gold (TSX:DGC) comes along and in six years builds a 15.6-million-ounce reserve and enters production with a 23-year mine life."
Combining its geological and structural setting with over a hundred years of mining history and expertise, Canada's Abitibi Greenstone Belt is a treasure trove of mineralization that may continue to hold more secrets within its ancient rocks. If it is not already, the Abitibi should be a familiar term to investors interested in Canadian gold mining and exploration.
This INNspired piece was originally published in 2017.
This article was written according to INN editorial standards to educate investors.
Featured
Investing News Network websites or approved third-party tools use cookies. Please refer to the  cookie policy for collected data, privacy and GDPR compliance. By continuing to browse the site, you agree to our use of cookies.