Cyber Security Investing
Top 10 Cloud Security Companies
Oct. 25, 2023 01:30PM PST
With the cloud-managed services sector projected to reach US$164 billion by 2027, here's a look at the top 10 cloud security companies.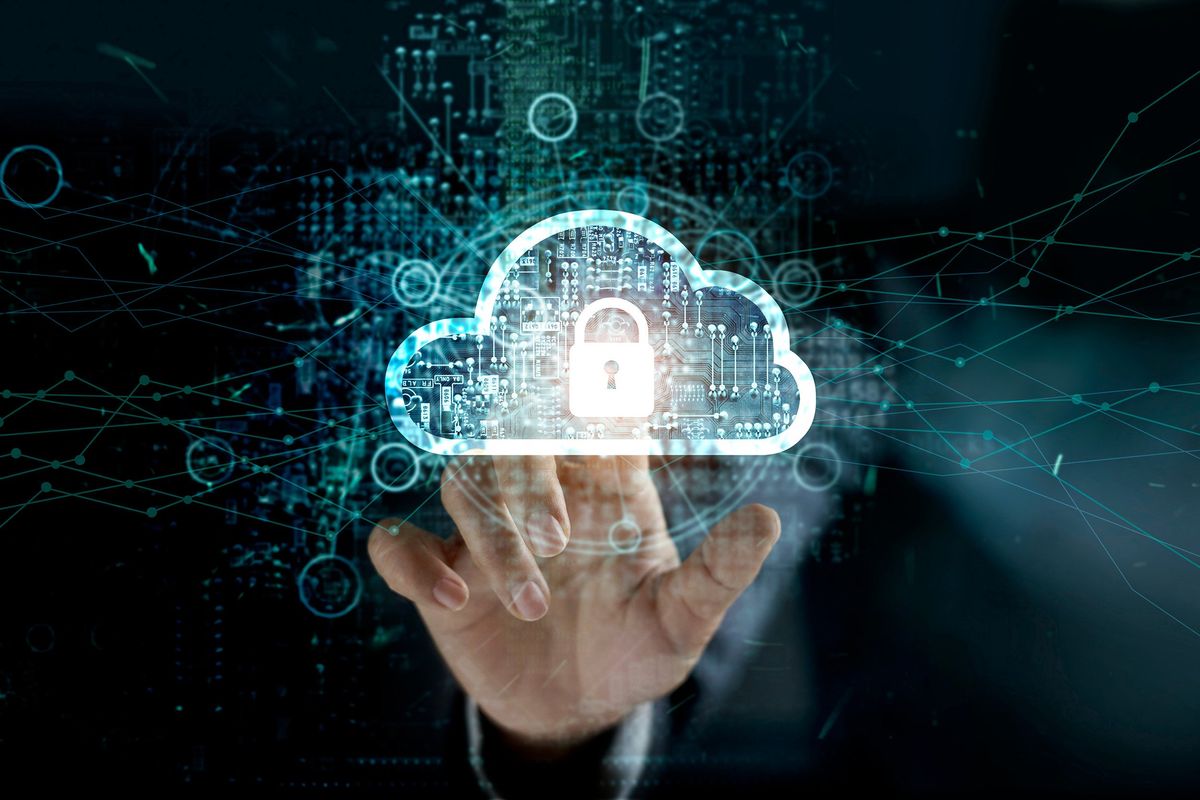 Cloud security is not only a hot commodity, but a necessary one, and businesses are steadily increasing their adoption of services provided by the top cloud security companies.
Research firm Markets and Markets estimates that the overall global cloud-managed services market was worth US$99 billion in 2022, and it's projected to reach US$164 billion by 2027.
According to the firm's report on the cloud managed services market, the sectors drivers are "(g)rowing demand for cloud managed services among enterprises and inadequate cloud expertise among IT professionals."
---
Unfortunately, these services are also vulnerable to the growing number of costly cybersecurity threats and data breaches. Emergen Research sees these threats as fueling growth in the cloud security market to the tune of US$170.51 billion by 2032.
With the industry poised for substantial growth, here's a look at the top 10 cloud security companies in 2023, according to Emergen Research. Companies are listed in order of market cap, with data current as of market close on September 28, 2023.
Market cap: US$2.33 trillion
First on this list of the top cloud security companies is Microsoft, which generates billions in revenue each quarter from its intelligent cloud services division. Microsoft Azure, the company's cloud platform, provides services to internet of things (IoT) systems in combination with chip design through Azure Sphere, while Azure Stack allows users to have their data analyzed in real time.
Microsoft is making its cloud systems compatible with open-source systems; it is also providing a host of artificial intelligence (AI) applications through Azure, including advanced data analytics, speech recognition and language translation. When it comes to cloud security, Microsoft has a team of cybersecurity threat intelligence experts who have worked with government officials and policymakers. Microsoft leverages its security expertise and experience to create critical cloud infrastructure protections.
The tech giant plans to launch Microsoft Cloud for Sovereignty in December 2023, which it says will "enable governments to meet their compliance, security and policy requirements while harnessing the cloud to deliver value to their citizens."
Market cap: US$1.67 trillion
The Google Cloud platform and G Suite are among the cloud services offered by Alphabet's Google. Its G Suite encompasses enterprise applications such as Gmail, Google Docs and Google Drive, which were built on the backbone of the company's cloud services. The Google Cloud platform has become a core component for Alphabet — its revenue has increased in each of the last five years, and as of Q2 2023 it had generated a profit in two consecutive quarters.
Google Cloud has added dozens of new security features related to its cloud applications in recent years. For example, Access Transparency is now available for the G Suite platform; this cloud security service logs the details of when Google employees interact with a user's data. In addition, Google has launched a data loss prevention user interface, a cloud security scanner and security health analytics features.
In June 2023, the company announced the addition of new threat detection, investigation and response capabilities within its Chronicle Security Operations platform.
Market cap: US$1.67 trillion
US ecommerce and cloud-computing giant Amazon has a broad spread of customers, from startups to established companies. The company's Amazon Web Services (AWS) system provides computing power, database storage, content delivery and a number of other functionalities to assist in business growth and scaling. Amazon stores information in its AWS data centers, which have security controls that include network firewalls, client-controlled encryption and real-time insight with security advisors.
AWS is Amazon's fastest-growing and most profitable business segment, generating US$80 billion in revenue in 2022.
Market cap: US$343.88 billion
Global technology giant Broadcom designs, develops and manufactures semiconductors, but it has also built a large portfolio of embedded and mainframe security solutions that includes payment authentication software and its Symantec Enterprise Cloud suite of integrated cybersecurity software.
In September 2023, the company's Symantec division partnered with Google Cloud to embed generative AI into the Symantec Security platform. The move will help Symantec customers thwart cyber attacks. "Symantec has a long history of designing, implementing, and fine-tuning artificial intelligence and machine learning for critical security use cases and helping our customers drive value out of AI," said Adam Bromwich, Broadcom's CTO and head of engineering for the company's Symantec Enterprise division.
Market cap: US$218.41 billion
Cisco Systems has a large portfolio of multi-cloud products and applications alongside strong relationships with Azure, AWS and Google Cloud. The company generated US$57 billion in revenue for its 2023 fiscal year.
One of Cisco's core cloud tools is SecureX, which connects the Cisco Security portfolio to the cloud and automates security initiatives across the infrastructure. Emergen Research states that Cisco also "helps ventures to connect and observe devices, compute and manage data, and secure and automate operations."
In September 2023, the company introduced its Cisco Secure Application module as part of its Full Stack Observability platform. "Secure Application can combine data from multiple sources to generate a business risk score for applications or services that have a likelihood of exploitation and attacks," explains Network World. "It's designed to gauge the seriousness of vulnerabilities and prioritize which are most pressing."
Market cap: US$128.94 billion
IBM's cloud services are used by companies globally. Central to the company's future goals is transitioning enterprises onto the cloud in a way that suits them best, be that a private, public or hybrid cloud system. Its software-as-a-service security platform provides users with real-time insights to detect endpoint security vulnerabilities and prevent threats. The platform helps customers use less infrastructure on security solutions, deploying them instead through the IBM Cloud and its cloud-computing security services.
IBM has acquired dozens of companies in the last few years in an effort to strengthen its hybrid cloud and AI capabilities.
One such purchase came in 2019, when IBM acquired open-source enterprise software maker Red Hat for US$34 billion — at the time IBM's biggest deal ever. Red Hat was incorporated into the firm's hybrid cloud division, and its products have greatly aided IBM's ability to generate cloud revenue. A few years later, IBM acquired Turbonomic, a network performance management and application resource management software provider, in a US$2 billion deal.
More recently, in May 2023, IBM acquired Polar Security with the goal of integrating the company's data security posture management (DSPM) technology within its Guardium data security products. "With the integration of Polar Security's DSPM technology, IBM Security Guardium will provide security teams with a data security platform that spans all data types across all storage locations — SaaS, on premise and in public cloud infrastructure," the company said.
Market cap: US$46.03 billion
Fortinet's forte is end-to-end cybersecurity infrastructure products and services, including firewalls, antivirus tools, intrusion prevention and endpoint security. The company's cybersecurity platform protects data across digital infrastructure systems, such as networked, application, multi-cloud or edge environments.
This past summer, Fortinet added wireless and IoT security features to its FortiSASE platform, as per Network World. "The idea is that customers can now manage WLAN, IoT and all of the other SASE components, such as SD-WAN, securely from one central location," noted Nirav Shah, Fortinet's vice president of products and solutions. "We have thousands of FortiAP wireless access points deployed globally, and now they can be completely integrated within our cloud-delivered security stack."
Market cap: US$24.72 billion
Cybersecurity and data analytics firm Splunk has made a name for itself over its 20 year history. The company provides operational intelligence software that can monitor, analyze and report on real-time machine data. It generated US$3.65 billion in revenue for its 2023 fiscal year, which ended on January 31, and reported quarterly revenue of US$1 billion for the first time in the fourth quarter of that year.
Splunk is now the subject of US$28 billion acquisition by Cisco. "Splunk's security capabilities complement Cisco's existing portfolio, and together, will provide leading security analytics and coverage from devices to applications to clouds," a press release states.
Market cap: US$16.2 billion
Akamai Technologies provides a suite of cloud computing, security and content delivery services. The company's popular edge and cloud platform Akamai Connected Cloud allows enterprises to develop, operate and secure their applications and workloads.

Akamai operates in more than 4,100 edge points of presence across 131 countries. In September 2023, the US-based company continued to expand its reach not only across the US, but also into Asia, Europe and Latin America. "With Akamai Connected Cloud, we're taking an outside-in, distributed-first approach built on a commitment to cloud-native technologies and the same network many of the world's largest companies have relied on for more than two decades," said Adam Karon, chief operating officer and general manager of Akamai's Cloud Technology Group.
Market cap: US$9.54 billion
F5 is a multi-cloud application services and security company based in Seattle, Washington. The US company specializes in wide-area network optimization, application security, DDoS protection, cloud computing, cybersecurity and identity and access management.
F5's cloud-based services include SaaS-based security, networking and application management to help its customers deploy, secure and operate applications in various cloud-native environments, such as data centers, multi-cloud, network edge and enterprise edge.
In the spring of 2023, the company introduced a new AI-powered app and API security tools for its customers. "Applications and APIs are the building blocks of the digital experiences through which we all work, bank, shop, access healthcare, travel, and play. And those experiences are only as secure as the most vulnerable app or API," stated Kara Sprague, F5's executive vice president and chief product officer.
This is an updated version of an article originally published by the Investing News Network in 2017.

Don't forget to follow us @INN_Technology for real-time news updates!
Securities Disclosure: I, Melissa Pistilli, hold no direct investment interest in any company mentioned in this article.
https://twitter.com/INN_Resource
https://www.linkedin.com/in/melissa-pistilli-865271a9/
mpistilli@investingnews.com
Melissa Pistilli has been reporting on the markets and educating investors since 2006. She has covered a wide variety of industries in the investment space including mining, cannabis, tech and pharmaceuticals. She helps to educate investors about opportunities in a variety of growth markets. Melissa holds a bachelor's degree in English education as well as a master's degree in the teaching of writing, both from Humboldt State University, California.
Investing News Network websites or approved third-party tools use cookies. Please refer to the cookie policy for collected data, privacy and GDPR compliance. By continuing to browse the site, you agree to our use of cookies. 
Melissa Pistilli has been reporting on the markets and educating investors since 2006. She has covered a wide variety of industries in the investment space including mining, cannabis, tech and pharmaceuticals. She helps to educate investors about opportunities in a variety of growth markets. Melissa holds a bachelor's degree in English education as well as a master's degree in the teaching of writing, both from Humboldt State University, California.