Solar Power Generation Dips in India, Increases in the US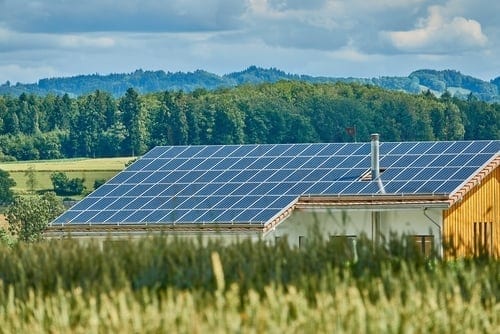 According to two separate reports issued in August, India might not meets its ambitious solar energy target, while the US could witness a rise in solar energy generation in 2019.
Two reports have emerged in August that show contrasting forecasts for solar energy production in India and the US.
A report from Crisil released on Monday (August 13) states that India might not reach its solar energy target, while a report from the US Energy Information Administration (EIA) released on August 7 suggests that solar generation in the US might increase in 2019.
According to the Crisil report, India's solar capacity could touch 78 to 80 GW by 2023 — that is still an increase from the country's current capacity of 21.65 GW, but is short of country's goal. India has set an ambitious target of achieving 175 GW of renewable energy generation by 2022, of which 100 GW are targeted for solar energy generation.
The report from Crisil comes on the heels of India canceling several solar energy contracts in the last few months, with several Indian publications stating that a particular 3-GW contract could be canceled in the next few weeks.
State-run Solar Energy of India held an auction on July 13 during which it awarded contracts worth 3,000 MW to 11 developers, including Canadian Solar (NASDAQ:CSIQ), Azure Power (NYSE:AZRE) and SBE Renewables, a joint venture between Softbank, Foxconn and Bharati Enterprises.
The Economic Times reports that this contract will be canceled as officials believe the difference between the lowest bidder and the second-lowest bidder was too wide.
In mid-July, Uttar Pradesh, a state in North India, canceled contracts worth 1 GW with the companies that were affected, including Canadian Solar and Azure Power among others. Earlier this year, Gujarat, a state in Western India, canceled 500 MW of contracts, bringing up the total canceled contracts across the country to 4.5 GW of solar energy.
According to sources quoted in the Indian outlet, government officials stated "high tariffs" as the reason for canceling the contracts.
Meanwhile, India's Ministry of Finance added to the uncertainty of the industry by adding a 25-percent safeguard duty on imported solar panels for two years.
In a press release, Crisil said that the move is both a "boon and bane" for India's solar future as 85 percent of solar modules used in India are imported.
"Domestic modules, which are typically 8-10% costlier than imported ones (at current prices), would become more competitive after the safeguard duty," Prasad Koparkar, director at Crisil Research, says in the press release. "However, the industry currently lacks scale and capacity to service the more than 10 GW average annual demand from the end-user segment.
On the other side of the world in the US, the EIA said it expects that solar generation will rise from 211,000 MWh per day in 2017 to 260,000 MWh per day in 2018, an increase of 23 percent. Furthermore, the EIA expects that 290,000 MWh per day of solar power will be generated in 2019, representing a 12-percent increase from 2018.
Investor takeaway
Both the US and India are the largest consumers of electricity, with a report from the World Factbook stating that US consumes 3.9 trillion KWh of electricity while India consumes 1.04 trillion KWh.
Those looking to ride the solar energy wave in the US can consider these 10 US solar energy stocks.
Following the Crisil report on Monday, shares of Canadian Solar were down 4.5 percent over the two-day trading period and closed the session on Tuesday at CS$13.31. On TipRanks, the company has an analyst target price of CS$17.33 with a high estimate of US$19 and a low estimate of US$15. The stock has a "sell" ranking on TradingView with 15 verticals against, nine in neutral and two in favor.
Shares of Azure Power closed the trading session on Tuesday at US$15.90 and were down 2.8 percent over the two-day trading period. TipRanks has an analyst target price of US$26. On TradingView, the stock has a "buy" ranking with 16 verticals in favor, six in neutral and four against.
Don't forget to follow us @INN_Technology for real-time news updates!
Securities Disclosure: I, Bala Yogesh, hold no direct investment interest in any company mentioned in this article.