Oct. 11, 2018 03:55PM PST
Cleantech Investing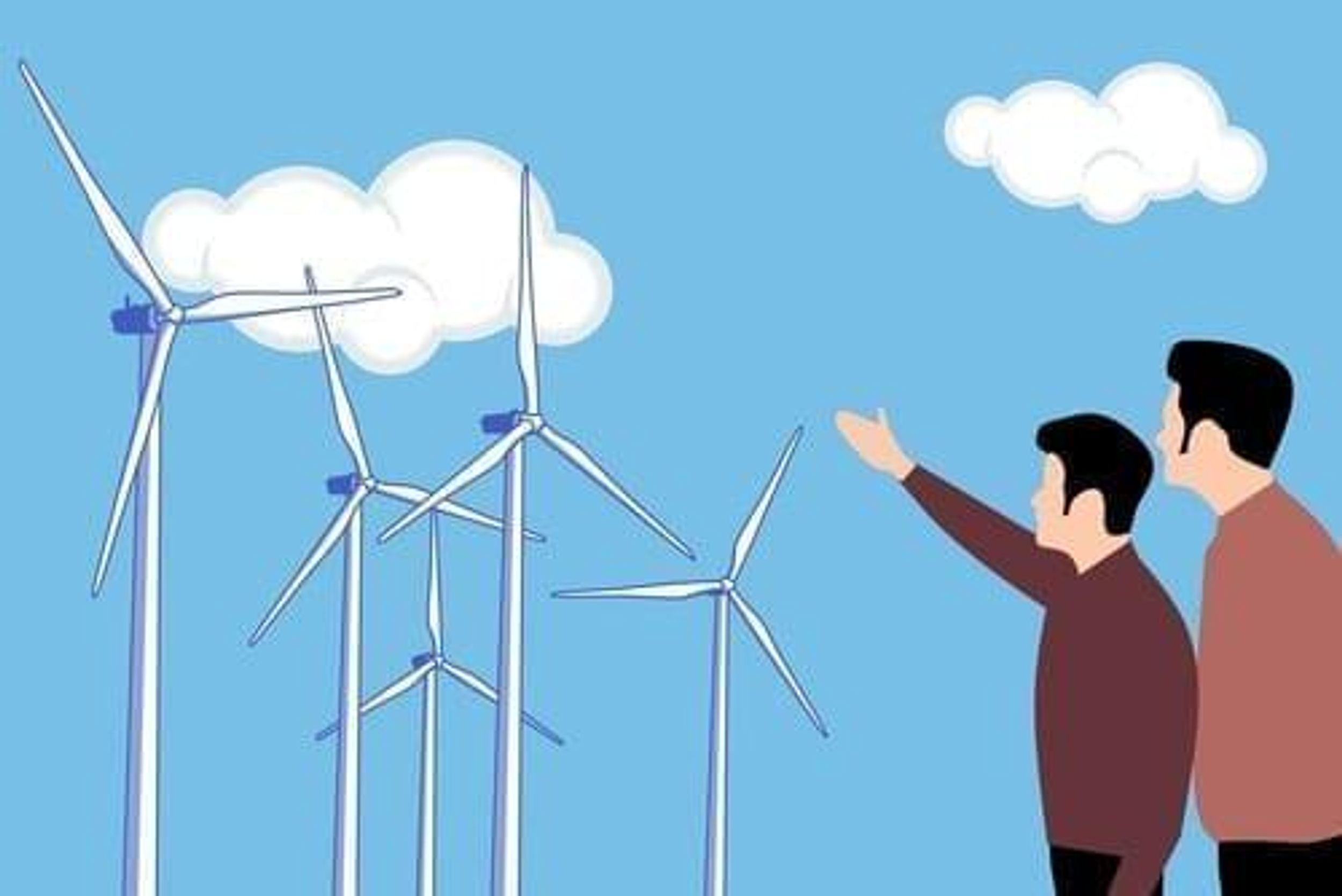 The Investing News Network looks at Q3 2018 cleantech trends that are setting the tone for the industry for Q4 and beyond.
Renewable energy had a dramatic Q3 2018 as Ontario Premier Doug Ford and his government grabbed much of the spotlight in the Canadian space.
Ford, who assumed office on June 29, made numerous moves in the cleantech space — the first of which was scrapping over 750 renewable energy contracts in addition to making a statement on fighting federal carbon tax.
Shares of several Canadian cleantech companies faced the wrath of Ford as his government stuck to the campaign pledges.
The Ontario government further announced that it is ending the Electric and Hydrogen Vehicle Incentive program that offered incentives up to C$14,000 for buyers. 
Towards the end of September, Ford's government introduced a legislation to end the province's Green Energy Act (GEA), which was put in place to expand renewable energy generation. GEA was also responsible for a feed-in tariff, a policy mechanism to encourage renewable energy investments and offered different rates based on energy source.
On that note, the Investing News Network (INN) takes a look back on the third quarter of the year as to what the biggest trends in the sector were and things to look forward to for the rest of the year.
Cleantech Q3 2018: Electricity in Canada is politically charged
Robert Hornung, president of the Canadian Wind Energy Association (CanWEA), told INN that wind energy is critical for meeting the future power needs of Ontario.
"We are concerned that some of the decisions that have been taken at this point have had an impact on investor confidence," Hornung said in a phone interview. "We look forward to working with the government to discuss and identify the ways wind energy can help to meet [Ontario government's] goals of affordable electricity in the province."
In INN's cleantech Q1 update, Jean-Francois Nolet, vice president of policy and communications at CanWEA, told us that the electricity and energy sector in Canada is very political.
Nolet further noted that the sector would be watching the elections in Ontario and Alberta closely.
Hornung agrees that electricity in Canada is subjected to political debate, but believes regardless of the outcome of the elections, there will be a case for wind energy to play an important role in helping Alberta meet its commitments.
Alberta is set to source 30 percent of its electricity from renewable energy by 2030. Currently, the province is evaluating submissions of various renewable energy project proposals. The announcement of successful projects is expected in December 2018, exactly an year after it awarded 600 MW in projects. The December 2017 announcement grabbed headlines as it yielded the lowest price paid for wind energy in Canada.
"Governments across different political stripes have come to the conclusion that…because of the fact that [wind] does not contribute to greenhouse gas emissions, it's a critical part of the solution to phasing out coal fired generation," Hornung said.
Cleantech Q3 2018: Coal still at large in US
One of the crucial stories that emerged from the US was that of Alliant Energy (NYSE:LNT) winding down its Duane Arnold Energy Center nuclear plant in 2020 to pursue renewable energy projects.
Meanwhile, the latest monthly report from the US Energy Information Administration (EIA) forecasted that the electricity generated from wind, solar and other nonhydropower renewables are set to increase to 11 percent in 2019. The energy generated from these sources are expected to be at 10 percent at the end of 2018.
The report also said that coal which currently averages 28 percent in electricity generation will be reduced to 27 percent of electricity generation but will still be a major source of electricity along with natural gas which tops the charts at 32 percent is predicted to rise to 35 percent.
Further, the Trump administration pushed a new rule to replace Climate Power Plan (CPP). Dubbed as the Affordable Clean Energy (ACE) Rule, the proposal seeks to reduce greenhouse gas emissions mainly through existing power plants. Notably, this proposal lets coal based plants to run longer as long as they introduce new technologies to control the emissions.
On its part, the US Environmental Protection Agency (EPA) said that the proposal could see the greenhouse gas emissions reduce by up to 1.5 percent from the projected levels and that if the states across US implements the proposal, the power sector could emit less greenhouse gas than the 2005 levels.
Beyond Q3 2018: Alberta and Saskatchewan in focus
Hornung said Alberta and Saskatchewan are the focus of wind energy at this time because they are trying to phase out coal fired generation.
Like Alberta, Saskatchewan is set to source 50 percent of its electricity from renewable energy by 2030.
"We expect that those procurements that are currently underway will deliver pricing, consistent with the pricing we saw at the end of last year in Alberta which was the record low pricing for renewable energy in Canada," Hornung said.
It was also revealed by Hornung that the members of the wind industry as a whole are working hard to put forward the best proposals for new developments in western Canada.
"…we think [it] will produce results that will be [of] tremendous benefit both to those provinces and to the industry because I think they will make a strong case for why wind energy will have an important role to play in Canada," he said.
CanWEA is also set to host its annual conference in Calgary, Alberta between October 23 – 25 with various industry leaders set to take part in the show.
Rachel Notley, Premier of Alberta, said in the CanWEA show guide that Alberta is arguably the hottest renewable market in North America.
"Perhaps our government's most important achievement has been the work we have done to move Alberta from laggards to leaders in the fight against climate change," Notley said. "We know the stakes as well as anyone; that is why our government is committed to diversifying our electricity system by implementing a clear and measurable target of 30 per cent renewable electricity by 2030."
It has to be noted that Alberta's next elections will be held on or before May 31, 2019 with campaign platforms yet to be finalised.
Beyond Q3 2018: Cleantech will be an enormous market
Hornung believes that cleantech has a future in Canada despite the political cloud on electricity and the industry as a whole.
"Although political parties may disagree on the mechanisms for encouraging or facilitating the deployment of cleantech, there's a growing and strengthening consensus that we must do what we can to enable Canadian companies in the cleantech sector to grow and prosper and to compete for what is going to be enormous market going forward," he said.
Hornung said that there are market forces that are driving the transition to cleantech as evidenced by the advancements in the sector, including the pricing of renewables and the lower cost of electric vehicles.
Several Canadian cleantech companies have made a splash in last three months from releasing new products or strengthening their presence in the space.
INN has covered several of these companies, including those eyeing the global markets like Bee Vectoring Technologies (TSXV:BEE)and Electra Meccanica(NASDAQ:SOLO). Other companies strengthening their presence in the space include Boralex (TSX:BLX) and Canadian Solar(NASDAQ:CSIQ).
"[Cleantech] is not going to be a product of policy," Hornung said. "Although policy is very important in helping to remove barriers and helping to enable transitions."
Beyond Q3 2018: System has to be decarbonized
Hornung believes that Canada needs to continue its work on decarbonizing the electricity system.
"Canada is starting from a fortunate place relative to other countries [as] 80 percent of our grid is non emitting," he said.
Hornung said that the priority should be on the remaining 20 percent, which is currently generating greenhouse gases.
"Our clean electricity grid also provides us with the significant opportunity to help reduce greenhouse gas emissions south of the border in the US through the export of clean electricity," he said.
Hornung said that those in the wind industry are optimistic that the future is bright as there will be more demand for electricity generated from this particular source.
"We believe that wind energy will be able to compete against other forms of electricity and to play a significant role in providing the power going forward," he said.
Investor takeaway
While the government of Ontario might have a different approach to fighting climate change and reducing greenhouse gas emissions, Alberta and Saskatchewan have made massive commitments and have opened up to renewable energy.
As Hornung says, the cleantech market will be enormous and it's not just for energy generators but for everyone involved in the space.
Don't forget to follow us @INN_Technology for real-time news updates!
Securities Disclosure: I, Bala Yogesh, hold no direct investment interest in any company mentioned in this article.
Editorial Disclosure: The Investing News Network does not guarantee the accuracy or thoroughness of the information reported in the interviews it conducts. The opinions expressed in these interviews do not reflect the opinions of the Investing News Network and do not constitute investment advice. All readers are encouraged to perform their own due diligence.
Featured
Investing News Network websites or approved third-party tools use cookies. Please refer to the  cookie policy for collected data, privacy and GDPR compliance. By continuing to browse the site, you agree to our use of cookies.