Cleantech Update: Q1 2018 in Review
Apr. 19, 2018 04:30PM PST
Cleantech Investing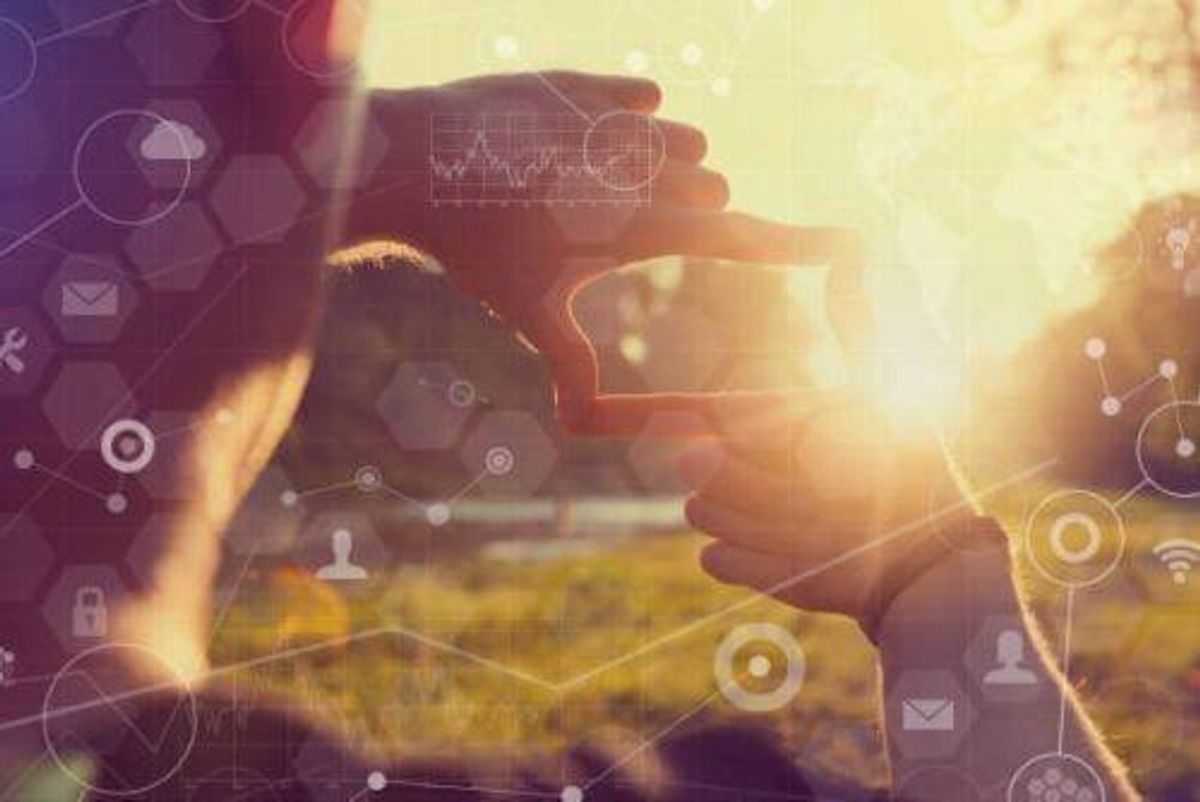 The Investing News Network looks at Q1 2018 cleantech trends that are setting the tone for the industry for Q2 and beyond.
With Q1 2018 in the cards, it's safe to say that the cleantech industry has had a productive quarter.
The world is moving towards cleantech as some of the largest companies in the world have announced in recent months that they have been switching to cleantech to meet their energy demands.
Wind energy, for example, has certainly been the face of cleantech in Canada so far this year as the sector has been in the spotlight after auctions in Alberta that saw the wind power being procured at low prices.
At the 2018 CanWEA Spring Forum that was held in Calgary on April 10-11, Robert Hornung, president, Canadian Wind Energy Association (CanWEA) said in his opening address that their events are the heart of Canada's energy sector.
"To put it plainly, wind energy is moving to the forefront of the Canadian electricity sector," Hornung said. "In December our industry made history here in Alberta when we demonstrated that wind power is now the most cost-effective choice for new electricity in Canada."
Canada has 12,239 MW of wind energy installed that is enough to power three million homes or meet six percent of Canada's electricity demand. 
On April 19, George Heyman, Minister of Environment and Climate Change Strategy for British Columbia in a blog post said that tackling climate change, in a real way, is the most important, and perhaps most challenging issue facing governments around the globe.
"With sensible carbon pricing, we'll not only create good jobs through a vibrant clean-tech sector, but we'll also be supporting B.C.'s traditional resource-based industries to use the greenest technology available," Heyman said. 
With Q1 2018 coming to a close and Q2 already in full swing, here the Investing News Network (INN) takes a look back on the first quarter of the year and what to expect in the coming months ahead.
Q1 2018: Dramatic cost decline carries over from 2017
Alberta made headlines towards the end of December last year as the province held a electricity-supply auction that yielded the lowest price paid for wind energy in Canada.
Jean-Francois Nolet, vice president of policy and communications at the Canadian Wind Energy Association (CanWEA) told INN that the dramatic cost decline in their technology was the biggest trend in that sector so far this year, which has continued from 2017.
"It's certainly part of a global trend, not only in Canada but it is a trend that we seen in North America and globally," he said.
Alberta's auctions saw the wind energy being procured by the provincial government at an average price of $37 per megawatt-hour. The government will secure power from four wind energy projects representing approximately 600 megawatts of capacity.
"It's one of the lowest price in the world for wind energy," Nolet said.
Nolet said that it has to be seen how the industry will respond to the price in the future procurement rounds and whether the price can be sustained in terms of Alberta context.
"It is really how we can digest that information as an industry and move forward," he said. "Of course, it brings in all set of questions like can it be replicable in Alberta and can it be replicable in other jurisdictions of Canada."
Bloomberg in its 'Clean Energy Investment' trend for Q1 said that there was a $61.1 billion investment in clean energy in Q1 2018. China's share of global clean investment stood at 43 per cent. However, it has to be noted that global clean energy investment is on a decline in the last four quarters.
Much of the global investment was on solar which jumped from third in the pecking order of investment to first with wind occupying the second spot.
In terms of overall global investments, in the first quarter of 2018, there was just over $10 billion invested in the US compared to just over $5 billion investment in fourth quarter of 2017. The country as a whole saw an investment in clean energy of $56.9 billion in 2017.
Canada, meanwhile saw an investment of $3.3 billion in 2017, up from $2.3 billion in 2016. The country saw its peak investment in the industry during 2010 to 2014 where it touched levels of $7 billion investment on two separate occasions and over $6.5 billion investment in 2010 and 2014.
The country with the largest investment in clean energy is China, which in 2017 saw $132.6 billion being pumped into the industry. In 2007, China's investment in this industry was $16.8 billion.
Q1 2018: Policy changes, politics and carbon pricingconcerns
Earlier in January, it was revealed that the federal government was proposing a pricing option for provinces that don't have the carbon pollution pricing system. The federal government suggested the price of $10 a ton which would increase to $50 a tonne by 2022.
"When it comes to electricity, what the federal government is proposing is a bit worrisome," Nolet said. "They are proposing to shelter a big portion of emissions coming from the electric sector before having the carbon tax to apply. This will send a weak signal to investors to transition towards a low carbon grid."
Nolet said that the federal government has to ensure all emissions coming from the electric sector are fully priced.
Meanwhile, the US has also been in focus as the Washington Post reported the Trump administration was expected to cut the renewable energy budget by 72 percent for next financial year.
This would be the second straight year for Trump administration to call for the cuts as Congress has rejected it the first time.
Beyond Q1 2018: Wind, solar and storage in focus
A recent report from the Smart Prosperity Institute suggested that the cleantech sector will touch $2.5 trillion in 2022 on a global scale and $3.6 trillion in 2030. Nolet believes that the sector will have three pillars going forward, wind, solar and storage.
"If we want to meet Paris agreement target, we will have to double or triple the electricity generation globally and that will be led by wind, solar and storage," Nolet said.
Beyond Q1 2018: Alberta and Ontario at the frontline
The announcement in December on Alberta securing 600 MW of power was seen as the first step in the province's move to procure 5,000 MW of renewable energy by 2030. CanWEA, in its report said that if the province meets the objective, it will result in $3.6 billion in local spending on project development and construction and $137 million in operations and maintenance spending.
"We are looking at Alberta to make sure the province moves forward in terms of implementing its renewable target. We are proud and supportive of it," Nolet said.
Nolet stressed that electricity and energy sector in particular is very political in Canada and that the sector would be looking forward to the two crucial elections in Ontario and Alberta.
"Those two elections will arguably have a huge impact on the future of our sector and it is tied to the carbon pricing and how those provinces will move forward (on those points)," he said.
Beyond Q1 2018: challenges and opportunities for Canada
On March 14, Environment and Climate Change Canada launched a challenge as part of the Low Carbon Economy Fund (LCEF) which is an important part of the pan-Canadian framework on clean growth and climate change.
The LCEF consists of two parts, Low Carbon Economy Leadership Fund and Low Carbon Economy Challenge. The leadership fund provides $1.4 billion to provinces and territories that have adopted the pan-Canadian framework. The provinces and territories are allocated $30 million in base funding and additional per capita funding to support projects including energy efficiency measures for buildings, and enhancing the amount of carbon stored in forests and agricultural land.
As part of the challenge, over $500 million will be made available to projects that will leverage Canadian innovation across the country to reduce emissions and generate clean growth. 
On April 12, Government of Canada launched an expert panel to help Canadian developers tap into trillion dollar opportunity from clean growth and climate action. According to the press release, the federal government is investing in climate action and clean competitiveness to ensure Canadian can participate in these opportunities.
"We know that the environment and the economy go hand in hand. Around the world, leading financial markets are paying more and more attention to climate change," said Catherine McKenna, Minister of Environment and Climate Change. "Here in Canada, investors want quality information to help manage the risks of climate change and profit from the opportunities that clean growth creates. Better climate information is good news for investors, companies, and Canadians."
Investor takeaway
"Moving toward a low-carbon economy is filled with possibilities, but we must be clear in our thinking. New technologies, reduced dependence on fossil fuels and a massive infusion of clean energy will benefit not only our economy, but our daily lives as well," Heyman said.
With Alberta and other provinces in Canada focusing on cleantech, and with the reports indicating that the sector would see massive investments both in Canada and across the world, this is one of the sectors that investors should keep their focus on for Q2 and beyond.
Don't forget to follow us @INN_Technology for real-time news updates!
Securities Disclosure: I, Bala Yogesh, hold no direct investment interest in any company mentioned in this article. 
Editorial Disclosure: The Investing News Network does not guarantee the accuracy or thoroughness of the information reported in the interviews it conducts. The opinions expressed in these interviews do not reflect the opinions of the Investing News Network and do not constitute investment advice. All readers are encouraged to perform their own due diligence.
Investing News Network websites or approved third-party tools use cookies. Please refer to the cookie policy for collected data, privacy and GDPR compliance. By continuing to browse the site, you agree to our use of cookies.