Cleantech Trends 2019: Renewable Energy Costs Decline
Dec. 05, 2019 03:55PM PST
Cleantech Investing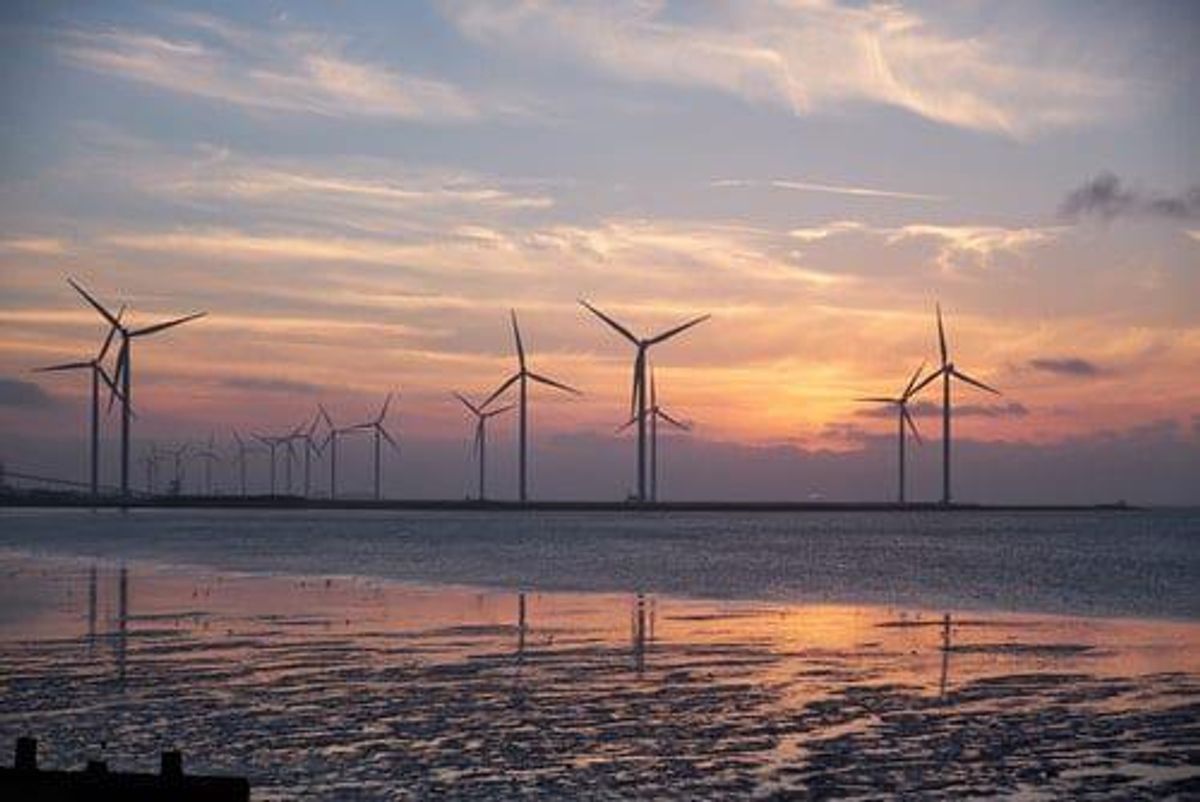 2019 was a pivotal year for the cleantech sector as costs declined below traditional energy sources and ESG fund inflows hit record levels.
Over the course of 2019, the cleantech sector witnessed key breakthroughs in policy, higher capital inflows and record-low renewable energy prices.
Against the backdrop of US-China political turmoil, the sector proved notably resilient.
"The cleantech market continues to see remarkable growth trends year-over-year as all sectors of the economy become more mindful of the impacts of climate change," Bernard Tan, CEO of RE Royalties (TSXV:RE), told the Investing News Network (INN). RE Royalties is a cleantech financing firm focused on small- to medium-sized companies.
"In 2019, we invested in 133 megawatts (MW) of operational and construction-ready projects. In addition to a strong risk-adjusted return, these projects offset 70 million tonnes of greenhouse gas equivalent annually," said Tan.
Still, these milestones cloud the key takeaway: the rate of advancement is not fast enough to catch up with rising global emissions.
According to the International Energy Agency's (IEA) World Energy Outlook 2019, published in November, population growth and economic advancement will lead to a projected 1 percent increase in energy demand until 2040. In other words, global energy demand will rise over 20 percent during this time.
"This calls for a grand coalition encompassing governments, investors, companies and everyone else who is committed to tackling climate change," Dr. Fatih Birol, the IEA's executive director, said in a release.
As 2019 comes to a close, INN is looking in sharper focus at some of the key trends and patterns in the cleantech sector, according to a number of analysts and senior executives working in the  industry.
Cleantech trends 2019: Wind and solar costs decline
Among the most notable trends in 2019 was price efficiencies in wind and solar energy.
"Established renewable energy technologies like solar or wind continue to see dramatic decreases in the levelized cost of energy production, to the point where in certain jurisdictions — like Texas or California — the cost of electricity is cheaper than traditional fossil fuel-based generation, and without any subsidies," Tan explained.
Along with this, renewable installations surpassed expectations in 2019. "For example, the Los Angeles Department of Water and Power installed a 400 MW solar and 300 MW battery for under US$0.02 per kilowatt hour, which is far more competitive than any fossil fuel energy source," Tan added.
Similarly, Dan Balaban, CEO of Greengate Power, told INN, "I expected 2019 to be a year that would continue to prove out the cost competitiveness of renewables. The industry continued to experience robust growth around the globe."
In August, Greengate got the green light from the Alberta Utilities Commission to build one of the largest solar projects in the world. The project is slated to have 400 MW of power and is valued at C$500 million.
Cleantech trends 2019: Capital inflows rise
While renewable prices dropped, investment in environmental, social and governance (ESG) funds surged to record levels in 2019. Over the past five years, there has been a 70 percent compound annual growth rate (CAGR) for the funds.
"Capital flows have also increased greatly into the responsible investing category, with this category now encompassing C$12.3 trillion or 50 percent of all professionally managed assets in Canada," said Tan.
As money pours into these funds, Tan noted that much of it is flowing into large, established companies as opposed to smaller startups and agile firms.
"One disappointment in 2019 is that most of these capital flows still have not made it to where it is needed most, which are the small- to mid-size entrepreneurial firms that are on the forefront of coming up with climate change solutions," said Tan.
Cleantech trends 2019: Widespread policy moves
Over the year, widespread policy on climate change surfaced on a worldwide scale.
In July, the Canadian Expert Panel on Sustainable Finance published a report with recommendations for the federal government of Canada to deploy financial incentives for climate change.
"(The report) included recommendations such as providing a super RRSP deduction for investing in climate-conscious investments and making the interest income tax free for investors of green bonds," Tan noted. Other recommendations were the expansion of green fixed-income securities and making climate-related disclosures a fiduciary duty.
While renewables faced a rollercoaster year in Alberta in 2019, including the tossing of the Renewable Energy Program in April under a new government, ultimately, carbon legislation in the province — although not as stringent — has been beneficial to cleantech firms.
"Provincial and federal elections resulted in policies favorable to carbon pricing in both Alberta and across Canada," said Balaban. "This bodes well for the continued growth of renewables in Alberta in the coming years."
When it comes to the US, a different picture emerged this past year. Federal policy was noticeably absent, though individual jurisdictions targeted stronger policy action.
"I was surprised that the lack of federal leadership on energy and climate, counterintuitively, had a positive effect," Erik Birkerts, CEO of Clean Energy Trust, told INN. Clean Energy Trust is a not-for-profit organization that invests in clean energy startups. According to Birkerts, half of the companies Clean Energy Trust invests in were founded by women or people of color.
"The year witnessed the rise of powerful new actors. States moved forward with strong policies on clean energy," Birkerts said. "Cities established aggressive targets on decarbonization."
For example, Birkerts noted that Xcel Energy (NASDAQ:XEL) announced plans to decarbonize its energy generation, closing down a coal production facility in May. Xcel is among the first US utility companies to commit to 100 percent clean energy by 2050.
Along with this, research and development (R&D) policy took an interesting turn in the US over 2019.
"The Trump administration's efforts to zero out the budgets for important clean energy programs such as the Advanced Research Projects Agency-Energy were countered by strong bipartisan support of R&D in Congress, resulting in increased spending versus cuts," said Birkerts.
Cleantech trends: Battery storage and EV advances
With the energy storage market anticipated to reach US$500 billion in the next five years, 2019 witnessed rapid growth and commercialization in technologies that improve the resilience and efficiency of electricity grids.
According to the World Economic Council, demand for consumer electronics and electric vehicles (EVs) led to marked price declines for energy storage industries.
"We need long-duration storage so that renewables can be deployed broadly, negating intermittency concerns and mitigating risks to grid stability," said Birkerts.
When it comes to the EV market specifically, sales spiked in regions such as British Columbia, where attractive policies were set in place.
"In British Columbia, the creation of a federal EV credit, to accompany a provincial one, has created an unprecedented demand for new EVs," said Tan. "This 'direct to the people' incentive has helped the province meet its 10 percent zero-emission vehicle sales targets well in advance of its 2025 deadline."
Cleantech trends 2019: Shifts in agriculture
An often overlooked industry when it comes to cleantech is agriculture, despite some notable trends over the last several years. According to Research and Markets, there is a US$21 billion opportunity in biological applications in agriculture. This is equal to a CAGR of 12.9 percent between 2019 and 2027.
Essentially, what this represents is a move away from synthetic pesticides towards natural and biological products such as biopesticides and biofertilizers.
"There's this shift away from chemicals that's creating this new green revolution, where biologicals are clearly becoming an integral part of how they manage their farms," Ashish Malik, CEO of Bee Vectoring Technologies (TSXV:BEE), told INN.
Paired with this are advances in GPS, robotics and sensor technologies.
"Precision agriculture is all being enabled by computer imagery, where big data is helping a lot of farmers to manage their fields in a more prescriptive way," said Malik. "We are very clearly in the center of this trend towards biological and precision agriculture that's going to drive at productivity over the next several decades."
Cleantech trends 2019: Investor takeaway
It is clear that in 2019, the investing community placed a higher importance on investment decisions related to climate change. The resultant returns were far from lackluster.
"On the financial front, the S&P/TSX Renewable Energy and Clean Technology Index (INDEXTSI:TXCT) is one of the best performers, with a return of 32 percent year-to-date," said Tan.
"While much of today's smart beta ESG market is dominated by relatively straightforward ESG screens, we expect the space to evolve rapidly, given the amount of quantitative testing taking place behind the scenes," Doug Morrow, director of thematic research at Sustainalytics, told the Financial Times.
Don't forget to follow us @INN_Technology or real time updates!
Securities Disclosure: I, Dorothy Neufeld, hold no direct investment interest in any company mentioned in this article.
Editorial Disclosure: The Investing News Network does not guarantee the accuracy or thoroughness of the information reported in the interviews it conducts. The opinions expressed in these interviews do not reflect the opinions of the Investing News Network and do not constitute investment advice. All readers are encouraged to perform their own due diligence.
Investing News Network websites or approved third-party tools use cookies. Please refer to the cookie policy for collected data, privacy and GDPR compliance. By continuing to browse the site, you agree to our use of cookies.