Cleantech Outlook 2020: Investment Inflows Look Bright
Dec. 11, 2019 04:00PM PST
Cleantech Investing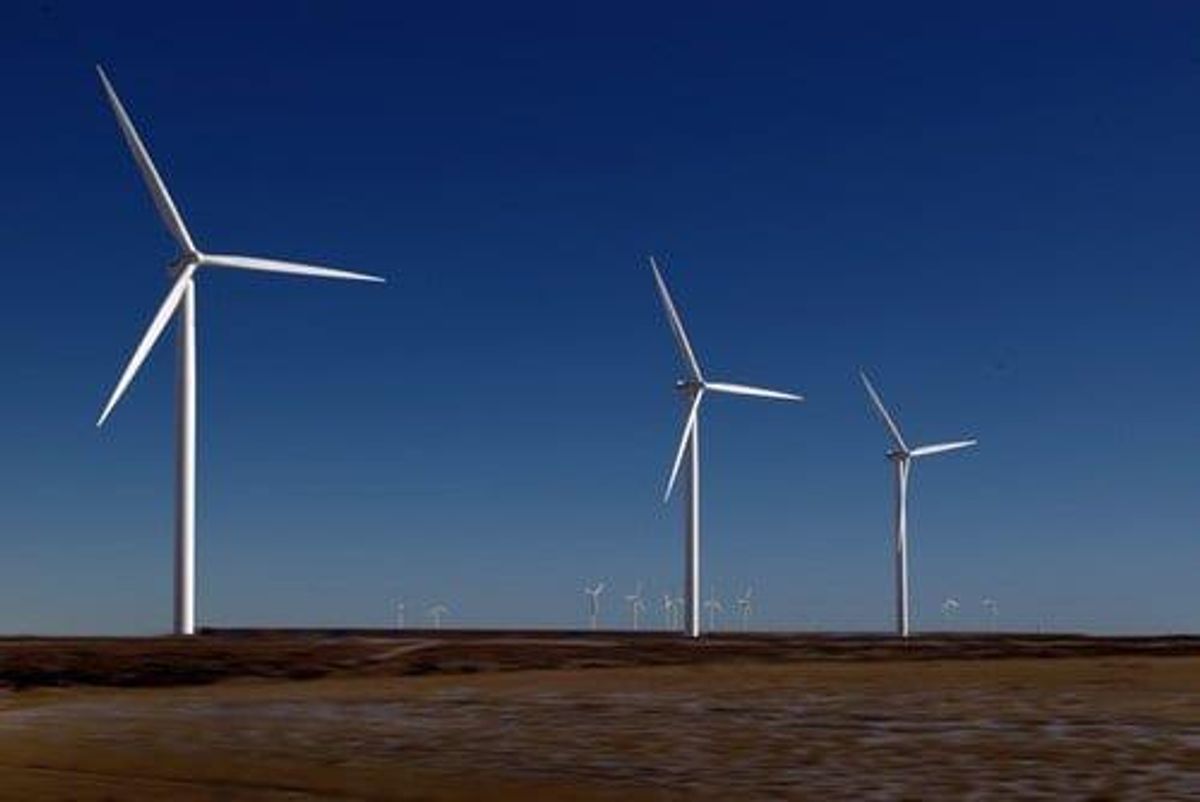 Even amid US-China trade tensions, investment inflows and M&A activity in the cleantech sector are expected to increase into 2020.
Click here to read the latest cleantech outlook.
2019 witnessed a number of milestones and cost efficiencies in the cleantech sector, and industry experts anticipate that this growth path will continue in the future.
Renewable energy outpaced coal for the first time in American history this past year, providing 23 percent of all US power, and the cost of renewable energy dropped significantly. For example, utility-scale solar costs sank 18 percent, while onshore wind costs fell 10 percent in the first half of 2019 alone.
According to the Solar Energy Industries Association, over the last decade, solar use has increased by 50 percent annually. The International Energy Agency projects that between 2019 and 2024, renewable energy use will increase by another 50 percent, with solar accounting for the majority of this growth.
"In the past, the cost of renewable energy has been a barrier to corporate procurement, but as the price of renewable energy has fallen, we anticipate more corporations entering the market," Rob Collier, vice president of developer relations at LevelTen, told the Investing News Network (INN).
Along with this, environmental, social and governance investments have hit record levels over the year. Investments within renewable energy are projected to continue to accelerate into the year ahead.
"Buyer activity will only increase as new and different models for corporate renewable procurement, like buyer aggregation, gain traction," added Collier.
With 2019 coming to a close, INN spoke to a number of experts in the cleantech field to discuss their outlook for the industry. Continue reading to hear what they had to say.
Cleantech outlook 2020: Investment inflows rise
According to a recent report from research firm Technavio, renewable energy investments are anticipated to reach US$350 billion by 2020.
"My expectations for 2020 are that there will be an increase in both investment and mergers and acquisitions in the cleantech market," Erik Birkerts, CEO of Clean Energy Trust, told INN.
Along with this, the ongoing dialogue on climate change continues to display ripple effects in the investment community.
"The rise of impact investing is also bringing new investors and new money into the market," said Birkerts. "And non-traditional investors, such as foundation endowments and family offices, are increasingly making investments that align with their grant-making programs and values."
And according to Collier, "Corporations are experiencing increased pressure from customers, employees and investors to meet greenhouse gas emission targets. This pressure is causing many corporations to enter the market for the first time."
Although investment in renewable energy has steadily been slipping from its peak in 2017, the total amount of installed clean energy capacity each year has remained at the same level, which is 171 gigawatts. The World Economic Forum says this is due to lower costs for renewable energy installations.
Leading the way towards these installations are a number of key actors. The first is utilities.
"Utilities are laying the groundwork for 'utility of the future' strategies that are low to no carbon," said Birkerts. "Industry is rapidly working to both lower the energy intensity and environmental impacts of their operations, while also developing new products to offer low-carbon and environmentally responsible value propositions to their customers."
Along with this, the financial sector is shaping the dialogue around responsibility-driven investing.
"Finally, the investment and finance community is beginning to demand greater transparency and accountability on how corporations are managing and mitigating climate risks," Birkerts added.
Cleantech outlook 2020: Traction for energy storage
One area in cleantech that doesn't receive as much attention is energy storage. According to industry experts, it will likely figure prominently in 2020 and the years ahead.
"I think 2020 will be a continual climb up (for energy storage)," said JW Postal, CEO of Nikola Power.
He added that this will be evident across the four main segments of the energy storage market: residential, community solar, utility scale and distributed generation control network interfaces.
On the US state level, Hawaii is among the top jurisdictions in energy storage and renewable energy installations.
"We will continue dramatically increasing both as we move closer to 100 percent clean energy for our state by 2045 or earlier," Jim Alberts, Hawaiian Electric's senior vice president for business development and strategic planning, said in a press release.
Other states are following suit, since energy storage is coupled with economic benefits.
"The increasing cost competitiveness of utility-scale battery storage has the potential to significantly disrupt our energy system," Dan Balaban, CEO of Greengate Power, told INN.
Greengate Power is building the largest solar project in Canada at 400 megawatts. The project, called Travers Solar, is valued at over C$500 million.
"Utility-scale battery storage will eventually enable renewables to act like peaker (plants) or even baseload generation, and produce electricity even when the wind doesn't blow and the sun doesn't shine," said Balaban. "I believe that this will become economically viable on a widespread basis within the next five years, and is certainly something that Greengate is following closely."
Postal agreed that battery storage will become increasingly important and noted that it is already gaining traction in California, Colorado, Minnesota and New Mexico.
Central to the energy storage industry will be government policy.
"I think the biggest catalyst (for) that industry will be a standalone energy storage tax credit that looks similar to the solar investment tax credit that gives a relatively long horizon of certainty of what the economics of deploying energy storage will be," added Postal.
Although there is currently bipartisan support for energy storage proposals, passing legislation remains at a standstill in Washington, noted Postal.
Cleantech outlook 2020: China's key role
Looking ahead into 2020, it will be critical to watch how developments unfold in China, which accounts for 60 percent of total investment in renewable energy worldwide.
"I think it is very important for investors interested in the cleantech sector to pay close attention to China and US policy towards China," said Birkerts. "China is one of the largest markets for clean technologies and one of the epicenters for clean technology supply chains and manufacturing, from batteries to solar panels to electric vehicles."
According to McKinsey, China and India are projected to lead the way in solar and wind capacity from now until 2035. McKinsey expects China to supply 29 percent of the world's solar energy by that time.
Over the last decade, the Asian nation has invested in renewable energy more than any other country in nine out of the 10 years.
"China historically has also been one of the largest investors in cleantech innovation in the US," said Birkerts, although that was not the case in 2019.
Money dried up this past year because of escalating US and China trade tensions. Trade spats have negatively impacted investment spending and confidence within the sector.
"This investment has largely been stopped by the Committee on Foreign Investment in the US process," said Birkerts. "And, with trade tensions high, many cleantech companies are struggling with appropriate strategies for working in and accessing the Chinese market. If US and China relations continue to deteriorate, this could have a dampening effect for key sectors of the cleantech industry."
On the other hand, if trade relations improve, that could be a key catalyst for growth.
Cleantech outlook 2020: Investor takeaway
Despite current challenges, research clearly points towards lowered costs for renewables in the future. Paving the way towards higher usage will be the trio of economic advantages, ongoing policy and investment inflows.
"Any place in the world that requires new power generation will choose a significant portion to come from renewables strictly on the basis that it's now low cost," said Balaban. "The industry has reached the tipping point, and its growth will continue or even accelerate for the foreseeable future, especially in our decarbonizing of the global energy system."
It is clear that this will coincide with more opportunities at the corporate level.
"Corporations are starting to take a leadership stance when it comes to policies and regulations around the world that impact procurement, which will open the market for many more companies to get involved," said Collier.
Don't forget to follow us @INN_Technology or real time updates!
Securities Disclosure: I, Dorothy Neufeld, hold no direct investment interest in any company mentioned in this article.
Editorial Disclosure: The Investing News Network does not guarantee the accuracy or thoroughness of the information reported in the interviews it conducts. The opinions expressed in these interviews do not reflect the opinions of the Investing News Network and do not constitute investment advice. All readers are encouraged to perform their own due diligence.
Investing News Network websites or approved third-party tools use cookies. Please refer to the cookie policy for collected data, privacy and GDPR compliance. By continuing to browse the site, you agree to our use of cookies.