Jun. 15, 2017 07:17AM PST
Cleantech Investing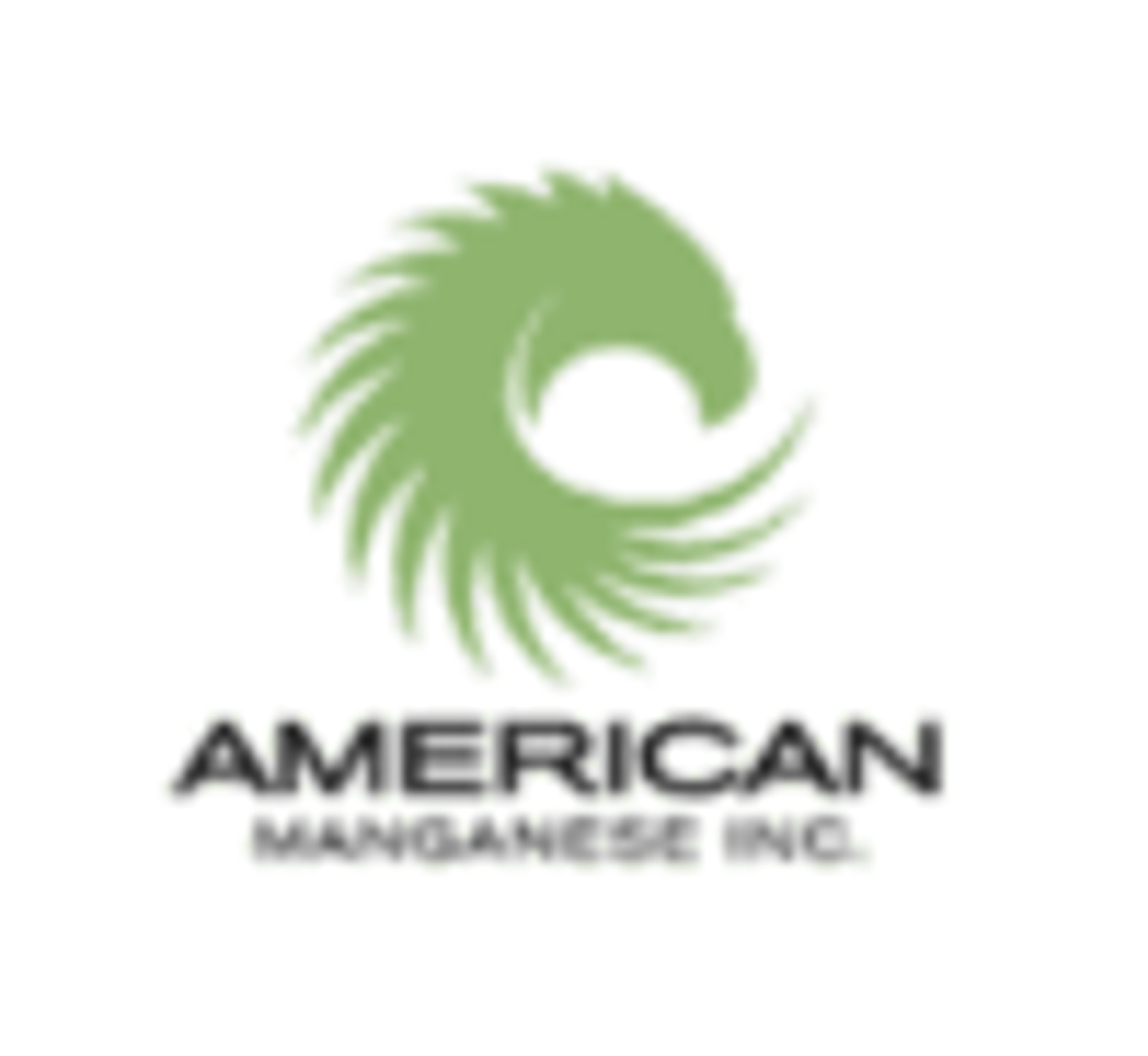 Larry W. Reaugh, President and Chief Executive Officer of American Manganese Inc.(TSXV:AMY; PINKS:AMYZF;FRANK:2AM), is pleased to announce that Kemetco Research Inc. (Kemetco) has extractions approaching 100% for lithium, nickel, manganese, cobalt and aluminum from typical NCA (lithium, nickel, cobalt, aluminum), and LMO (lithium manganese dioxide) cathode material chemistries using AMI's proprietary hydrometallurgical process.  These results are in …
Larry W. Reaugh, President and Chief Executive Officer of American Manganese Inc.(TSXV:AMY; PINKS:AMYZF;FRANK:2AM), is pleased to announce that Kemetco Research Inc. (Kemetco) has extractions approaching 100% for lithium, nickel, manganese, cobalt and aluminum from typical NCA (lithium, nickel, cobalt, aluminum), and LMO (lithium manganese dioxide) cathode material chemistries using AMI's proprietary hydrometallurgical process.  These results are in addition to the previously announced extraction results from LCO (lithium, cobalt), August 4, 2016, and NMC (lithium, nickel, cobalt, manganese), April 11, 2017, cathode material chemistries.
Mr. Reaugh says, "The testing program has confirmed that all the commonly used rechargeable electric battery cathode materials can be leached using the Company's hydrometallurgical process.  Lithium, cobalt, nickel, aluminum, and manganese can then be recovered by either discrete product or co-product precipitation, depending on which flowsheet is being used."
Furthermore, the latest result after 10 locked-cycle runs for lithium recovered from discrete product precipitation for LCO material has increased to 92% from 87% previously announced on March 30, 2017.
"The test work is proceeding on schedule and on budget, and the results to-date are in line with our expectations," says Mr. Norman Chow of Kemetco Research Inc.  He goes on to say, "The tests for the metal extractions and recoveries provide the data required to confirm the various process flowsheets for treating commercial cathode materials to be included in AMI's final patent application, which we expect to submit by November of this year."
About Kemetco Research Inc.
Kemetco Research is a private sector integrated science, technology and innovation company. Their Contract Sciences operation provides laboratory analysis and testing, field work, bench scale studies, pilot plant investigations, consulting services, applied research and development for both industry and government. Their clients range from start-up companies developing new technologies through to large multinational corporations with proven processes.
They provide scientific expertise in the fields of Specialty Analytical Chemistry, Chemical Process and Extractive Metallurgy. Because Kemetco carries out research in many different fields, it is able to offer a broader range of backgrounds and expertise than most laboratories.
About American Manganese Inc.
American Manganese Inc. is a diversified specialty and critical metal company focused on capitalizing on its patented intellectual property through low cost production or recovery of electrolytic manganese products throughout the world, and recycling of spent electric vehicle lithium ion rechargeable batteries.
Interest in the Company's patented process has adjusted the focus of American Manganese Inc. toward the examination of applying its patented technology for other purposes and materials.  American Manganese Inc. aims to capitalize on its patented technology and proprietary know-how to become and industry leader in the recycling of spent electric vehicle lithium ion batteries having cathode chemistries such as:  Lithium-Cobalt, Lithium-Cobalt-Nickel-Manganese, and Lithium-Manganese and Lithium-Cobalt-Aluminum. (Please see the Company's January 19, 2017 press release for further details)
The company has created a new PowerPoint which can be viewed here.
On behalf of Management
AMERICAN MANGANESE INC.
Larry W. Reaugh
President and Chief Executive Officer
Click here to connect with American Manganese Inc. (TSXV:AMY; PINKS:AMYZF;FRANK:2AM) to receive an Investor Presentation.
Source: americanmanganeseinc.com
Investing News Network websites or approved third-party tools use cookies. Please refer to the  cookie policy for collected data, privacy and GDPR compliance. By continuing to browse the site, you agree to our use of cookies.