Top 5 Gainers on the TSXV Last Week
GB Minerals, Karmin Exploration, Xtierra, Avala Resources and Scorpio Gold gained the most among resource companies last week on the TSX Venture.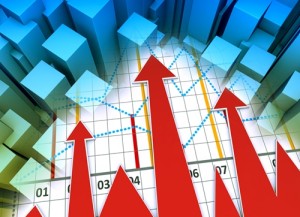 Last week, the share prices of a number of junior resource companies on the TSX Venture Exchange increased.
The five that saw the greatest increases were GB Minerals (TSXV:GBL), Karmin Exploration (TSXV:KAR), Xtierra (TSXV:XAG), Avala Resources (TSXV:AVZ) and Scorpio Gold (TSVX:SGN).
GB Minerals
Canadian mining and exploration company GB Minerals was the top gainer on the TSXV last week, rising 62.5 percent. Formerly called Plains Creek Phosphate, the company is focused on its Farim phosphate project in Guinea-Bissau in West Africa. It is expected to have a total resource of 128 million tons at 29.8-percent P2O5. The project also has a 25-year mine life with a measured resource of 64.6 million tons at 29.1-percent P2O5.
Karmin Exploration
This Canada-based mineral exploration company rose 56.25 percent last week. Karmin Exploration is involved in gold and base metal exploration and development in Brazil through its subsidiary Karmin Holding. Karmin owns 30 percent of the Aripuanã zinc project in Northwestern Brazil, one of the country's largest developed zinc projects. Karmin also owns the Aripuanã gold project, also in Northwestern Brazil, and the Cushuro gold project in the Alto Chicama gold district in Northern Peru. The company acquired the Cushuro project in February.
Xtierra
​Natural resource company Xtierra gained 33.33 percent on the TSXV last week. The Toronto-based mineral exploration and development company focuses on base and precious metals in the state of Zacatecas, Mexico. It has five projects there, including the Bilbao silver-zinc-lead–copper development project, which includes nine exploration concessions on about 3,476 acres. The project has an indicated resource of 10.62 million tonnes at an average grade of 1-percent lead, 0.19-percent copper, 2.13-percent zinc and 53.81 g/t silver. It also has an inferred resource of 0.43 million tonnes at an average grade of 1.73-percent lead, 0.18-percent copper, 1.44-percent zinc and 43.29 g/t silver, according to the company's website.
Avala Resources
Gold and copper exploration company Avala Resources rose 20 percent on the TSXV last week. The company focuses on the acquisition, exploration and development of mineral resource properties in Serbia. The company has nine exploration licenses and a concession for exploration within the Cretaceous Timok Magmatic Complex in Eastern Serbia. Among these projects is its sediment-hosted gold project, which represents a "previously unrecognized style of gold mineralization" in the Timok region. Serbia's Cretaceous Timok Magmatic Complex stretches from Western Europe to Southeast Asia.
Scorpio Gold
Gold producer Scorpio Gold also gained 20 percent last week on the TSXV. The exploration, development and production mining company operates in the United States. Its projects include the Mineral Ridge property, located about 35 miles southwest of Tonopah, Nevada; Scorpio owns 70 percent of that project. Today, the company announced additional results from its 2013 satellite deposit drilling program at the project, which "continues to meet with success, returning significant intercepts" at its floating cone pit shells modeled by Telesto Nevada for Scorpio's Bluelite deposit. The deposit is estimated to contain 15,200 contained ounces of gold.