Gold's long-standing duel with the US dollar continued to drag on silver prices this week. However, physical demand for the white metal remains strong, especially in the coin market.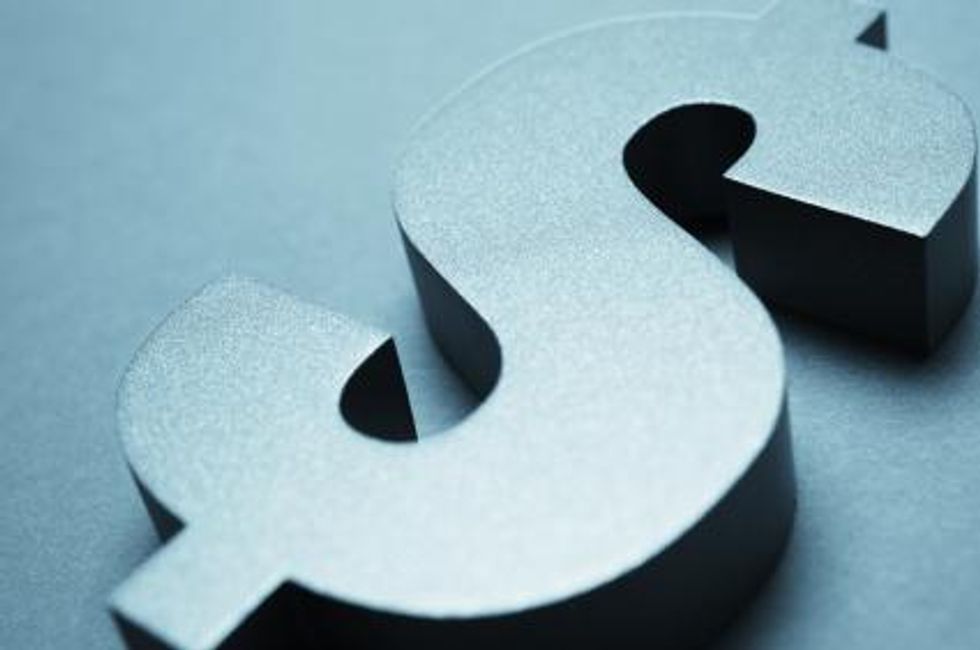 Gold's long-standing duel with the US dollar continued to drag on silver prices this week. However, physical demand for the white metal remains strong, especially in the coin market, where sales of American Eagle Silver Bullion Coins have already beat last year's sales total and remain on track to overtake the record set in 2011.

Silver futures started out at a two-week low, trading down 0.162 cents, to $21.67 an ounce, on Monday. The precious metal tracked gold as a rally in US equities stripped away some of the allure of safe-haven investments; the slump was mitigated by a slightly weaker dollar and news that senior Federal Reserve officials are not in a rush to scale back quantitative easing.
Despite reassurances, caution prevails in the precious metals paper markets, where traders have interpreted better-than-expected US economic data as a sign the Fed may change its mind and announce a pull back on QE3 as early as the next Federal Open Market Committee meeting, scheduled for December.
The dollar's downward pressure on gold and silver on the COMEX continued Tuesday, with silver hitting yet another two-week low of $21.56 per ounce before closing at $21.70.
Both silver and gold prices garnered a reprieve as the greenback slid against a stronger euro ahead of the European Central Bank's (ECB) policy meeting. With the pressure off, silver gained support from a bullish outlook in commodities prices, trading up 0.164 cents, to $21.80 per ounce, on the COMEX.
Silver futures lost those gains Thursday, falling to a three-week low of $21.60 per ounce for December delivery. The US dollar moved up against the euro on news that the ECB cut its key interest rate by 0.25 percent and got a further push to the upside by better-than-expected US gross domestic product data, reported Kitco's Jim Wyckoff.
The next market mover for precious metals is the US jobs report, set to come out Friday. Analysts are cautioning that positive numbers could signal earlier tapering of bond buying by the Fed.
American Eagle sales soar
Investors may be pulling out of the paper markets, but demand is still strong in the physical markets, as is evidenced by record-reaching sales of American Eagles. "The [US] Mint has struggled to keep up with silver-coin demand for much of 2013," reported The Wall Street Journal. "It ran out of the coins in January and imposed limits on coin sales to its authorized dealers. Those limits remain in place."
Terry Hanlon, president of Dillon Gage Metals, an authorized dealer for US Mint gold, silver and platinum coins, told the Journal,"[w]e buy silver product every week, and we didn't used to buy product from the Mint 52 weeks a year. The demand is there."
Company news
Hecla Mining (NYSE:HL) reported a third-quarter net loss of $8.6 million, or 3 cents per share, citing lower average silver and gold prices. The silver producer also reported a production increase of 42 percent, to 2.3 million ounces of silver, mainly due to increased production out of the Greens Creek and Lucky Friday mines.
Greens Creek produced 1.8 million ounces of silver compared to 1.6 million ounces in the same period in 2012.The reopened Lucky Friday mine produced 479,188 ounces of silver during the quarter and is expected to produce 1.6 million ounces of silver for the year.
Despite the financial loss, Hecla's president and CEO, Phillips S. Baker, Jr., is confident the company will see a stronger — if not the "strongest in Hecla's history" — financial position in 2014.
Coeur Mining (NYSE:CDE,TSX:CDM) also shared its third-quarter results, reporting net metal sales of $200.8 million, down 2 percent from the second quarter, mostly on weaker silver and gold prices. The company suffered a net loss of $46.3 million (46 cents per share) compared with a net loss of $35 million (35 cents per share) in the second quarter.
Third-quarter production totaled 4.2 million silver ounces and 63,766 gold ounces, a decrease of 9 percent and an increase of 5 percent, respectively, from the second quarter. Coeur's management said the company is on track to meet its 2013 full-year production guidance of 18 to 19.1 million ounces of silver and 250,000 to 258,000 ounces of gold.
Junior company news
Great Panther Silver's (TSX:GPR,NSYEMKT:GPL) third-quarter results show lower costs and improved operating margins. Overall cash cost per payable ounce decreased to $9.89 from $18.14 in the second quarter of 2013, and gross profit improved to $5.5 million, or 39 percent of revenues from break-even levels. Cash flow from operating activities rose to $5.7 million from negative $0.7 million in the second quarter.
Great Panther's metal production in the third quarter also improved significantly. Silver production increased 24 percent over the same quarter last year and 16 percent from the previous quarter; gold production increased 56 percent over the same quarter last year and 18 percent over the previous quarter.
Southern Silver Exploration (TSXV:SSV) announced that Freeport-McMoRan Exploration Corporation (FMEC), under an option agreement on the Cerro las Minitas project, has reported the results of first-year operations at the project, which is located in Mexico. Highlights from the most recent drilling include:
a 9.2-meter interval averaging 401 g/t silver, 8.5-percent lead and 5.1-percent zinc (777 g/t silver equivalent) from a shallow intercept on the Blind zone
a 55.2-meter interval averaging 41 g/t silver, 0.7-percent lead and 5.3-percent zinc (202 g/t silver equivalent) intersected at over 500 meters below surface in the El Sol zone
Further exploration work funded by FMEC — including 4,000 meters of core drilling — will commence in November. FMEC holds an option to earn a 70-percent indirect interest in the project by making staged purchase payments and funding exploration and development expenditures of $25 million over a 10-year period.
Trevali Mining's (TSX:TV,OTCQX:TREVF) Santander zinc-lead-silver mine in Peru has progressed to a full-capacity, 2,000-tonne-per-day operation. Average head grades for the month of October were 4.4-percent zinc, 1.8-percent lead and 1.6 ounces per tonne silver from a combination of stockpiled material and underground development mineral feed. Concentrate shipments for October came to approximately 4,400 tonnes of zinc concentrate and 210 tonnes of lead-silver concentrate; they were delivered and sold to partner Glencore Xstrata (LSE:GLEN).
The company also entered into an agreement with Dundee Securities under which Dundee will "purchase on a 'bought deal' basis by way of short form prospectus" 48,200,000 common shares of Trevali for just over $40 million. Trevali plans to use the funds for general working capital, as well as to decrease by $25 million the proposed RMB Resources debt and funding facility for the restart of Trevali's New Brunswick-based Caribou mine and mill.
Paramount Gold and Silver (TSX:PZG,NYSEMKT:PZG) announced that new metallurgical tests on its wholly-owned San Miguel project confirm the potential for economic recovery of precious metals at two of the project's open-pit deposits. For the San Francisco deposit, gold recovery of up to 83.8 percent was achieved from 1/4-inch crush after 96 hours of cyanide leach time. For San Antonio, silver recovery of to 50.4 percent was achieved from 1/4-inch crush after 96 hours of leach time.
The company will now start selecting samples for a more comprehensive test of the 1/4-inch crush size to confirm the viability of a heap-leach scenario. It will follow up with an updated preliminary economic assessment.
Securities Disclosure: I, Melissa Pistilli, hold no direct investment interest in any of the companies mentioned in this article.
Related reading: 
Silver Falls on Fed Statement, Silver Wheaton Sinks on Barrick News
PROJECT UPDATE: Southern Silver Updates on FMEC's First Year of Exploration at Cerro Las Minitas
Investing News Network websites or approved third-party tools use cookies. Please refer to the  cookie policy for collected data, privacy and GDPR compliance. By continuing to browse the site, you agree to our use of cookies.