Taking Stock: October Silver Juniors Round-Up
October was a busy month for silver juniors — if you think you may have missed a piece of news, now is your chance to catch up. Here's a look at some highlights from 11 silver juniors that made progress this past month.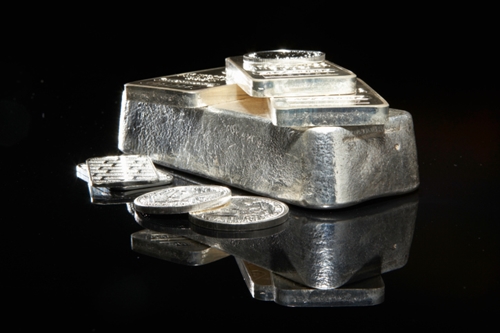 It's been a month since Silver Investing News reviewed the key events that took place in the silver sector during the third quarter of 2013, and a lot has happened during that time — acquisitions have been made, drill results have been released and agreements have been signed.
If you think you may have missed a piece of news, now is your chance to catch up. Below are some highlights from 11 silver juniors that made progress in the month of October.
Sales and acquisitions
At the beginning of the month, Fortune Minerals (TSX:FT,OTCQX:FTMDF) sold its Northwest Territories-based Camsell River silver property to Denendeh Exploration & Mining Company (DEMCo), which is beneficially owned by the 27 First Nations in the territory. As recommended by Robin Goad, Fortune's president and CEO, DEMCo plans to take a regional approach to exploration and development in the area.
Later, as October drew to a close, NSX Silver (TSXV:NSY) acquired two contiguous mining concessions in Sonora, Mexico that together cover 856 hectares. The acquisition was made by request to the Mexican government, and NSX continues to look for further acquisition opportunities in the country.
Financing
Sunset Cove Mining (TSXV:SSM), whose flagship project is the Carolay silver polymetallic property, closed two tranches of a private placement valued at $99,700 on October 15, issuing 3,323,334 common shares at a price of $0.03 per share. The company plans to put the funds toward general working capital.
Later, on October 21, Southern Silver Exploration (TSXV:SSV) closed the second tranche of a non-brokered private placement, issuing 18,200,000 units at a price of $0.02 per unit for a total of of $364,000. Like Sunset Cove, Southern Silver said the money was to be added to its working capital.
Drilling progress
On October 1, Teras Resources (TSXV:TRA,OTCQX:TRARF) reported progress at CAH-304, the second deep diamond drill hole at its California-based Cahuilla gold-silver project. It targeted the hole "to test a substantial geophysical anomaly along a major mineralized fault structure." Peter Leger, the company's president and CEO, commented that Cahuilla's technical team was "especially excited about the exceptionally long intercept of very strongly altered and veined fanglomerate in CAH-304 that persists to a much greater depth than previously known."
Teras said later in the month that it expected assay results from Cahuilla to be available within the next two weeks.
The same week, Santacruz Silver Mining (TSXV:SCZ) released results from the diamond drill program taking place at its Mexico-based San Felipe project, noting that, among other things, it was able to extend the strike length at the Las Lamas vein "by an additional 450 meters plus an additional 100 meters at depth."
Santacruz followed that news up the next week by confirming via diamond drilling the continuity of a new vein along strike and to depth on the Transversales vein at San Felipe.
On October 17, Northern Vertex Mining (TSXV:NEE) received the remaining assays from the 19-hole, 2,643.8-meter drill program completed at its Arizona-based Moss Mine heap-leach project. "An upgrade in resource classification may be possible based on additional information received on inferred mineralization in the eastern portion of the Moss deposit," as per the company's press release.
Kootenay Silver (TSXV:KTN) announced the following week that all three holes drilled as part of the ongoing, multi-phase drill and resource expansion program at its Mexico-based Promontorio project intercepted significant mineralization. Highlights include DH 191, which returned 183 grams per tonne (g/t) silver equivalent over 25 meters, including 305 g/t silver equivalent over 5 meters and 325 g/t silver equivalent over 3 meters.
PEA
Canadian exploration company Silver Bull Resources (TSX:SVB,NYSEMKT:SVBL) started off the month with a bang, announcing on October 1 the completion of a preliminary economic assessment (PEA) for its Sierra Mojada project, located in Coahuila, Mexico. Highlights from the PEA's base-case study of $23.50 per silver ounce and $0.95 per pound zinc include an 18-year mine life, during which time Silver Bull is expected to mine and process 55.9 million tonnes of ore at 8,500 tonnes per day, averaging 73.4 g/t silver and 2.79-percent zinc.
Commenting on the news, Tim Barry, Silver Bull's president and CEO, said, "[w]e are fortunate to have a near surface high grade zone which will act as our starter pit and is expected to produce an average of 7 million ounces per year allowing for a fast payback on initial capital expenditures."
SilverCrest Mines (TSXV:SVL,NYSEMKT:SVLC) completed the PEA for its Mexico-based La Joya silver-copper-gold project on October 21. Points of interest include a nine-year life-of-mine plan with 15.5 million tonnes grading 50 g/t silver, 0.33-percent copper and 0.19 g/t gold. Life-of-mine production is estimated at 34.8 million payable silver equivalent ounces consisting of 19 million ounces of silver, 53,000 ounces of gold and 93 million pounds of copper in concentrate.
The company is currently completing a NI 43-101 compliant technical report; it should be filed within 45 days of the PEA release.
Trevali Mining
Trevali Mining (TSX:TV) had such a busy month that its news falls across a number of the categories covered above. The company started off the month by announcing that it had started shipping concentrate from its Peru-based Santander zinc-lead-silver mine to the Port of Callao, located in Lima.
Then, on October 8, Trevali intersected multiple zones of high-grade polymetallic mineralization at Santander, noting that they remain open for expansion. Three of the zones occur in the footwall of the principal Magistral Norte deposit. The company intersected further high-grade silver-lead-zinc mineralization at Magistral Norte on October 21, mentioning intercepts of 14.1 meters at 7.3 ounces per ton silver, 5.8-percent lead, 11.7-percent zinc and 10.8 meters at 4.9 ounces per ton silver, 9.8-percent lead and 9.3-percent zinc.
Finally, on October 29, the company reported that the Rosa zone of the Santander project has been developed on four sub-levels in preparation for mining,
Securities Disclosure: I, Charlotte McLeod, hold no direct investment interest in any company mentioned in this article.
Editorial Disclosure: NSX Silver, Sunset Cove Mining, Southern Silver Exploration, Northern Vertex Mining, Kootenay Silver and Trevali Mining are clients of the Investing News Network. This article is not paid-for content.
Related reading:
Taking Stock: Q3 2013 Silver Juniors Round-Up
PROJECT UPDATE: Silver Bull Resources Releases PEA for Sierra Mojada Project