Survey: Have Silver Prices Finally Hit Bottom?
Market Oracle analyst Jason Hamlin and Tony Davis of Atlanta Gold & Coin Buyers believe the answer is yes. Silver Investing News would like your thoughts; take a moment to do our survey.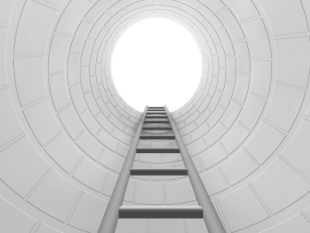 Last week, Silver Investing News took a look at commentary from John Whitefoot, author and editor at Daily Gains Letter, and Sprott's Thoughts' David Franklin and David Baker, identifying two reasons that silver prices could be set to rise. Now, as silver prices slowly creep up the charts, market participants are wondering whether the white metal is rebounding after hitting bottom or simply enjoying a short-term boost.
Here's a look at a number of factors, identified by Market Oracle analyst Jason Hamlin and Tony Davis of Atlanta Gold & Coin Buyers, that suggest silver prices have truly bottomed out:
Mining stocks are doing better than metals: Hamlin notes in his article that in the last week or so, "quality mining stocks" have started to perform better than the metals they represent. Put more simply, many silver miners have risen upwards of 8 percent while silver is up just 4.5 percent. Up until now, the white metal has been faring better than such stocks.
Support may exist at $18.50: Another point covered by Hamlin is that on "four separate occasions from 2008 to 2010," silver has encountered strong resistance at the $18 to $19 level. That is significant, he notes, because "[t]he stronger the initial resistance, the stronger the future support." He believes that, as it has done in the past, the white metal will bounce off this level.
JPMorgan Chase (NYSE:JPM) is collecting silver: For his part, Davis points to the fact that JPMorgan "is taking physical delivery of silver bullion in upwards of 90%" of contracts being settled, a drastic increase from the usual 3 percent. While the bank could just be anticipating increased demand for physical delivery requests, it may also be gearing up for a rise in silver prices, Davis states.
Cost of production
While Hamlin and Davis mainly identify different things they believe point to a bottom in the silver market, the one thing they agree on is that for many miners, silver is now at or below its cost of production. As Hamlin points out, that situation is unsustainable — after all, he asks, "[h]ow many items can you buy in the marketplace at or below the cost to produce it?" The answer, of course, is not very many, a point that David Morgan made to SIN not long ago. As a result, both writers believe it won't be long before companies start closing unprofitable mines, thereby decreasing supply and driving prices up.
A nod to the naysayers
Of course, not everyone  believes that the bottom for silver prices is here. In a SilverSeek article published yesterday, Przemyslaw Radomski states that while silver moved higher last week, its "downtrend will remain in place … unless [it] can increase and hold a breakout above the $20.70 price level," a "short-term resistance level" he says is based on intra-day highs.
As yet, the white metal has not done so, and as a result, Radomski believes that last week's upward movement was merely a "contra-trend bounce" and the final bottom for silver is still to come.
With opinions ranged across the board it is difficult to say where the silver price will go next. Let us know what you think will happen in the survey below.
[polldaddy poll=7255154]
Securities Disclosure: I, Charlotte McLeod, hold no direct investment interest in any company mentioned in this article.
Related reading: 
2 Reasons Silver Prices Look Set to Rise