SilverCrest Mines' Q2 Production Results Exceed Analyst Expectations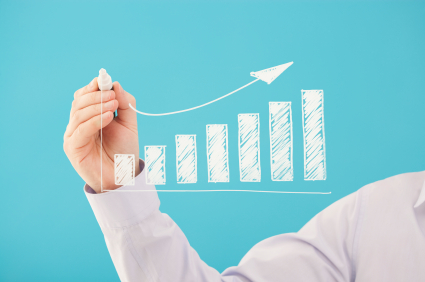 It's two weeks past the end of the second quarter, and companies are already rolling out their results. One of those companies is SilverCrest Mines (TSX:SVL,NYSEMKT:SVLC), whose Q2 production numbers exceeded the estimates of analysts at Haywood Securities.
For the second quarter of 2014, the low-cost silver producer churned out 173,000 ounces of silver and 3,995 ounces of gold ore, as well as 412,000 ounces of silver equivalent. That material came from the company's wholly owned Santa Elena mine, located in the silver-producing region of Sonora, Mexico.
As SilverCrest notes in its press release, its projected and actual production figures are lower than those for the same period the previous year. The company explains that the decrease stems from the fact that Santa Elena is transitioning from being an open-pit, heap leach operation to a conventional 3,000-tonne-per-day mill facility and underground operation. However, as mentioned, the figures surpassed Haywood's estimates of 130,000 ounces of silver, 358,000 ounces of gold and 362,000 ounces of silver equivalent.
As N. Eric Fier, president and COO of SilverCrest, mentioned in today's press release, the company had been expecting lower production in the second quarter. "As expected, Santa Elena's second quarter production was lower than the first quarter of 2014 as a result of closing the open pit ahead of schedule, phasing out production from the heap leach operation and starting up the new processing facility," Fier said, adding that "[t]here are always challenges when transitioning from an open pit, heap leach operation to an underground mine and milling circuit, but we are fortunate to have dedicated commissioning and operating teams that have consistently delivered steady progress towards full mill and underground production. Our current focus is to continue to address commissioning issues as they arise to assure the nameplate design capacity of 3,000 tpd continuous throughput is achieved by early August."
SilverCrest started commissioning the 3,000-tonne-per-day mill at Santa Elena on May 1, processing 5,120 tonnes in May and a more significant 34,980 tonnes in June. With the mill currently running at a continuous rate of 2,130 tonnes per day, Haywood believes that by early August, investors should see "preliminary recovery estimates indicating design recoveries of 92% for gold and 67.5% for silver." Throughout the second quarter, the mill processed over 40,000 tonnes of heap leach material grading 0.79 grams per tonne (g/t) gold and 54.1 g/t silver, above the budgeted grades of 0.63 g/t gold and 36 g/t silver.
Meanwhile, on the underground development front, the company has started development on five levels, with 29,000 tonnes of development ore grading 1.53 g/t gold and 111.6 g/t silver already mined and stockpiled to be processed in the third quarter.
Though progress is being made in terms of ramping up, Haywood cautions that there are some "significant risk considerations," including the Santa Elena expansion plan and declining metals prices. Nevertheless, the firm's investment thesis in SilverCrest "is driven by the Company's ability to unlock value from its Santa Elena mine in Sonora, Mexico, through the transistion from an open-pit heap leach operation to an underground mine and mill in calendar 2014. SilverCrest's exploration portfolio and advanced-stage La Joya project in Durango, Mexico, provides the foundation for future potential growth. The La Joya project is host to a +200 Moz silver-equivalent resource and is currently being advanced to a a Pre-Feasibility Study."
Several near-term catalysts are on the horizon for SilverCrest moving forward, including mill and plant commissioning through to August, and the start of initial underground mining at Santa Elena, which should happen later this month.
Following the company's news, SilverCrest's share price has risen 9.43 percent, to $2.32.
Securities Disclosure: I, Vivien Diniz, hold no investment interest in any of the companies mentioned.