Emerging Silver Producers in Mexico
Silver mining in Mexico is on the rise, and many hopefuls are flocking to the country to try their luck. Here's a look at five such companies. Canada's Aurcana (TSXV:AUN) owns 99.9 percent of the La Negra silver-copper-lead-zinc mine, which is located in Queretaro State, Mexico. As of 2009, La Negra was milling 1,000 metric tons (MT) per […]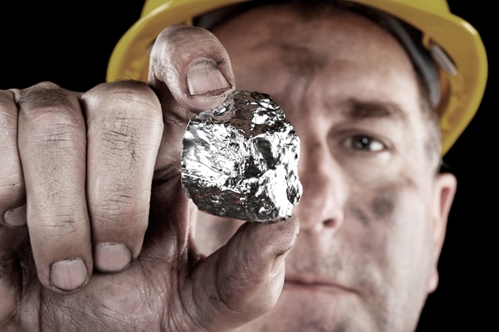 Silver mining in Mexico is on the rise, and many hopefuls are flocking to the country to try their luck. Here's a look at five such companies.
Canada's Aurcana (TSXV:AUN) owns 99.9 percent of the La Negra silver-copper–lead–zinc mine, which is located in Queretaro State, Mexico. As of 2009, La Negra was milling 1,000 metric tons (MT) per day, a number that jumped to 2,500 MT per day in 2012. This year, Aurcana expects to reach 3,000 MT per day. While exploration is ongoing at La Negra, a report from August 2012 identified 115 million ounces of measured and indicated silver underground. This news changed the mine's life to at least 30 years.
Avino Silver & Gold Mines (TSXV:ASM), also based in Canada, has 99.28-percent ownership of the Avino mine in the heart of the Sierra Madre Gold-Silver Belt. The mine was discovered in the 1500s and has been in operation, on and off, ever since. The mine has been owned by Avino since 1974, though production shut down in 2001 as a result of low silver prices and the closure of a key smelter. Avino has since reopened the mine. The San Gonzalo zone achieved full-time production in October 2012, while the company is exploring new zones in the area that were discovered in 2011.
Formerly a subsidiary of NSGold (TSXV:NSX), NSX Silver (TSXV:NSY) is currently actively mining the Dios Padre mine, located in the Eastern Sierra Madre mountain range about midway between Hermosillo and Chihuahua in East-Central Sonora. NSX believes that the Dios Padre property's exploration potential is excellent, particularly in the breccia body. The property has been mined since the 17th century and hosts high-grade silver mineralization. Pilot tests have already demonstrated that the property responds well to conventional milling and flotation, yielding a concentrate with 87-percent recovery of silver.
Gold and silver producer Silvermex Resources (TSX:SLX)'s primary asset is La Guitarra, a property located in the Temascaltepec mining district of Central Mexico. The property, along with the company, was absorbed by First Majestic Silver (TSX:FR,NYSE:AG) in July 2012. The mine covers 98,135 acres and has been mined since the 15th century. Recently, the company completed an expansion program, increasing its silver production capacity by 40 percent, to 500 MT per day. Further planning is currently underway to increase production to as much as 1,000 MT per day. The mine consists of two underground operation centers and a flotation mill.
Vancouver-based Kootenay Silver (TSXV:KTN) is currently exploring its Promontorio mine in Sonora, Mexico; the company recently discovered that the mine contains 92 million silver equivalent (AuEq) ounces. The mine is made up of approximately 197,684 acres and contains an estimated 44.5 million MT grading an average of 64.32 g/t AuEq. Exploration of the area indicates that as many as 92 million ounces of AuEq could be available, with an additional 24 million ounces categorized as "inferred." The company is approaching a milestone of 1 million ounces of AuEq mined.
Related reading: