Silver Slips Below $20 as Dollar Gains Support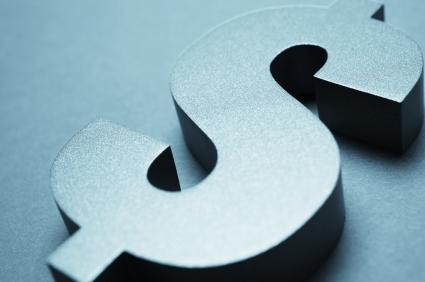 Silver has fared pretty poorly for the past few weeks, but this week made some headway, managing to stay above $20 per ounce on Tuesday and Wednesday. Unfortunately, the white metal's gains weren't sustainable. 
Silver began the week at $19.49 early on Monday. However, a weaker dollar soon began pushing the precious metal up, and by mid-afternoon it had reached $19.90, as per Reuters.
As mentioned, silver continued rising the next day, poking its head above $20 in early morning trading. Again, it continued to gain throughout the day, this time rising as high as $20.43 late in the afternoon. In its report for that day, Capital Trading Group states that the white metal "probably saw some support from generally higher gold and energy prices," though a still-weak dollar was "another factor that [was] playing into the bullish vibe in silver."
Wednesday was much the same for the white metal, which spent the day trading between $20.25 and $20.43. Keeping it elevated, according to Capital Trading Group, were Tuesday's gold and platinum price gains, as well as hopes of a budget deal in the United States.
At the time, the firm said that Tuesday's rally might be sustained further if "the perfect storm of fundamentals" comes together. That includes: the passing of a US budget before the holidays, stronger economic news and "the threat of a December Fed tapering" being "kept at a simmer."
However, dampening those hopes, silver closed Thursday at $19.45, weighed down by the dollar. Growth in retail sales lent support to the greenback, fueling speculation that the Federal Reserve will slow its stimulus plan. Bloomberg reported that "[m]ore economists predict that the Fed will taper its bond buying program as early as next week, particularly given the better-than-expected sales figures."
Company news
IMPACT Silver (TSXV:IPT) on Monday announced drill results from the Aurora II Zone, which is located 16 kilometers south of the company's mining and processing operations at the Royal Mines of Zacualpan. The mineralization at Aurora II is made up of silver-enriched volcanogenic massive sulphide lenses "and is being explored as a potential source of additional feed for the Capire Production Centre," as per the press release.
Highlights include hole AR13-25, which returned 625 grams per tonne (g/t) silver over 1.88 meters and hole AR13-36, which returned 420 g/t silver over 2.5 meters.
The company also provided field sampling results from the Manto Rico Zone in Mexico's Capire District.
Junior company news
On Tuesday, South American Silver's (TSX:SAC,OTCQX:SOHAF) shareholders approved a plan of arrangement that will see South American acquire, via an all-share transaction, all of the issued and outstanding shares of High Desert Gold (TSXV:HDG) that it does not already own.
High Desert Gold shareholders have also approved the arrangement; however, the transaction remains subject to the approval of the Supreme Court of British Columbia. The arrangement is expected to become effective on December 20, 2013.
The same day, Trevali Mining (TSX:TV,OTCQX:TREVF) provided the results of three further drill holes drilled on the deeper levels of the Rosa Zone at its Peru-based Santander mine, noting that all three intersected "significant high-grade lead-silver-zinc mineralization at depth." That means the Rosa Zone has been expanded.
Wednesday, Kent Exploration (TSXV:KEX) revealed that it has entered an option and joint venture agreement with Bayhorse Silver Mine, American Cordilleran Mining and AMCOR Exploration, a subsidiary of ACMC, to earn 80-percent of AMCOR's leasehold interest in "3 patented claims and 10 lode claims totaling approximately 250 acres" referred to as the Bayhorse silver mine.
Mining has occurred intermittently at Bayhorse, which is located in Oregon, since the 1920s; it last took place in 1984. A work program is currently being completed at the property.
Securities Disclosure: I, Charlotte McLeod, hold no direct investment interest in any company mentioned in this article.
Related reading: 
Silver Falls Below $20; Analysts See Lower Prices Ahead
A Not-so-Happy Thanksgiving: Silver Hits Three-month Low on Iran Deal