Silver Sheds Another Dollar, Slips Below $19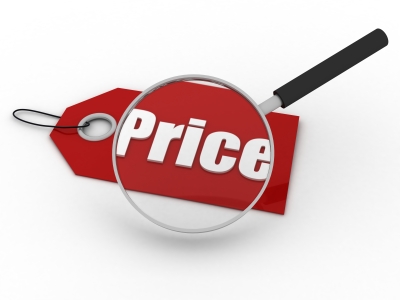 Similar to last week, silver did fairly well on Monday and Tuesday, spending most of those two days trading between $19.91 and $19.50 per ounce. However, late Tuesday the white metal took a turn for the worse, dropping abruptly to $18.74 and then falling even further, to $18.49, early Wednesday morning. 
CNBC reported that traders believe the drop was caused by further concern about last week's US Federal Reserve meeting, during which Chairman Ben Bernanke "talk[ed] openly about tapering" the central bank's bond-buying program. Currently, the Fed buys $85 billion worth of Treasury and mortgage debt per month.
Bart Melek, head of commodity strategy at TD Securities in Toronto, corroborated that view, telling Reuters that "[t]he selloff is a continuation of the response to concerns over the Fed tapering stimulus. We'll need to see evidence of more physical buying and demand from central banks before it really turns around. No one wants to catch a falling knife."
Bernanke's comments also prompted Morgan Stanley and UBS to revise their silver price forecasts for this year, with the former lowering its outlook 14 percent, to $23.39 per ounce, and the latter dropping its prediction to $24.
The good news? Silver guru David Morgan told Silver Investing News that while he believes silver prices will stay down in the short term, the fact that there is "only so much silver available under $20 an ounce" means that prices will eventually be pressured upward.
For now though, silver remains down — since Wednesday's fall, the white metal has failed to rise above $19. At last on Thursday it sat at $18.51 in New York.
ETF holdings decline
The iShares Silver Trust (ARCA:SLV), the world's largest silver-backed exchange-traded fund (ETF), declined almost 2 percent, to 9,882 tonnes, on Monday, its largest daily drop since June 2012, Reuters reported. Holdings in six major silver ETFs tracked by the news agency also fell, dropping to their lowest level since December.
The decrease may signal that longer-term "mom-and-pop investors" may be losing confidence in the white metal, said Reuters.
Company news
Hudbay Minerals (TSX:HBM,NYSE:HBM) received $125 million from Silver Wheaton (TSX:SLW,NYSE:SLW) in payment for a previously announced $750-million precious metals stream transaction. Hudbay has already received $500 million from Silver Wheaton and will receive the final $125 million "once it has incurred and paid US$1 billion in capital expenditures at its Constancia project in Peru."
Rye Patch Gold (TSXV:RPM,OTCQX:RPMGF) announced that its dispute with Coeur Rochester, a subsidiary of Coeur Mining (TSX:CDM,NYSE:CDE), has been resolved. The issue at hand was that two years ago, a "clerical mistake" left 541 unpatented Coeur claims available, making it possible for Rye Patch to acquire 400 of those claims "covering 30.3 square kilometers," Mineweb states.
According to Rye Patch's press release, it will now return all of the disputed LH and OG unpatented lode mining claims to Coeur in exchange for:
AÂ cash payment to Rye Patch of Ten Million Dollars ($10,000,000);

A net smelter returns production royalty equal to 3.4% of the gross revenue, less refining costs, of gold and silver produced and sold from the Rochester Mine covering 39.4 million ounces of silver equivalent (the "NSR"); and
At Rye Patch's election, Coeur will transfer to Rye Patch the Blue Bird patented lode mining claim located adjacent to Lincoln Hill, about two miles west of Rochester.
Mitchell J. Krebs, president and CEO of Coeur, commented, "Rochester has the potential to once again become one of the world's great silver and gold operations. It's unfortunate that this claims dispute arose in late 2011, but we're pleased to have it behind us so we can focus on realizing the full potential of this asset."
Junior company news
Silver Range Resources (TSXV:SNG) announced 2013 exploration and drilling plans for its Yukon Territory-based Silver Range project, commenting that the program will include diamond drilling at three priority exploration targets as well as "[d]etailed prospecting and mapping throughout the project area."
On June 25, Huldra Silver (TSXV:HDA) began the process of putting its mine and mill on care and maintenance in order to minimize its cash obligations and due to "market factors." It hopes to reopen the mine in the future and plans to continue pursuing financing options in the hope of doing so.
Prospero Silver (TSXV:PSL) acquired the Pachuca SE project, Mexico's second-biggest epithermal deposit. Its estimated total production is 80 million tons with an average grade of 500 g/t silver and 2.5 g/t gold, according to the company's press release.
Securities Disclosure: I, Charlotte McLeod, hold no direct investment interest in any company mentioned in this article. 
Related reading:Â 
Silver Falls Below $20 on Fed Meeting