Silver Mining Firms Reveal Interesting Developments
Several silver mining companies, including Great Panther Silver, Fortuna Silver, ECU Silver and Bear Creek Mining, have announced some interesting news this week.
By Melissa Pistilli—Exclusive to Silver Investing News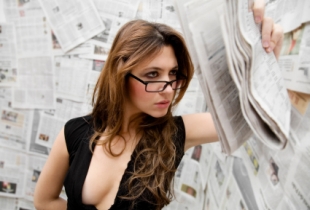 Silver futures followed gold's ascent Tuesday, hitting a high of $18.36 an ounce shortly after the start of the trading day in New York. Gold prices managed to slink above the critical $1,200-an-ounce-level on renewed physical demand, a depressed dollar, and a flight-to-quality as Portugal's debt was downgraded. Silver closed Tuesday at a nearly two-week high of $18.27 an ounce.
Silver Miners Making News
Monday. Great Panther Silver LTD (TSX:GPR) reported record silver production at its two 100 percent-owned Topia and Guanajuato silver mines in Mexico. Combined silver production increased 23 percent from Q2 2009 to total 410,583 ounces for Q2 2010. A total of 1,474 ounces of gold were also produced.
Great Panther Silver is on its way toward meeting its target of 3.8 million Ag eq oz in 2012 with its 3- year growth strategy of increasing production by 20 percent per year.
Part of this strategy involves new and efficient mining equipment at both Topia and Guanajuato. The addition of 2-yard underground loaders, a scissor-lift utility truck, a single-boom electric-hydraulic drill jumbo and 16-tonne capacity underground haulage truck will go a long way towards further increasing production rates in the second half of 2010.
Bear Creek Mining Corporation (TSXV:BCM) announced Monday the fourth resource estimate results on its wholly-owned Santa Ana leachable silver deposit in Peru. The most recent NI 43-101 compliant estimate has recorded measured and indicated resources at 101.8 million tonnes grading 41.5 g/t Ag containing 135 million ounces silver, and inferred resources at 21.6 million tonnes grading 40.6 g/t Ag containing 28.2 million ounces silver.
Bear Creek plans to use the resource estimation to determine mineable reserves and mine planning for the feasibility study it expects to complete in September of this year. The company also anticipates filing an Environmental and Social Impact Assessment by the end of 2010.
Fortuna Silver Mines Inc. (TSX: FVI) announced Tuesday Q2 2010 production figures for its Caylloma Mine in Arequipa, Peru. Silver production increased 5 percent over Q2 2009 to total 470,310 ounces Ag.
The company is expected to issue an update soon on its San Jose silver-gold project in Oaxaca, Mexico where mine construction activities are on-going. Production at the 1,500 tons per day (tpd) underground mine is slated to begin in Q3 2011.
Also on Tuesday, ECU Silver Mining Inc. (TSX:ECU) announced it has signed agreements with a world leading independent commodities trading company to sell the miner's pyrite/gold concentrates, which are stockpiled close to ECU Silver's Velardena Property in Mexico at a rate of approximately 1,500 to 2,000 tonnes per month.
At full capacity, ECU Silver's 320 tpd sulphide plant can generate gold/pyrite concentrates at an annual rate of about 23,000 tonnes, equivalent to approximately 14,800 ounces of gold per year. However, the company is contemplating the construction of a 1,500 tdp plant, which would increase milling capacity by nearly 500 percent.
Sprott Inc. Files for Closed-End Silver Bullion Fund IPO
According to the Wall Street Journal, Canadian asset manager Sprott Inc. has filed a preliminary prospectus to launch Sprott Physical Silver Trust, which will give retail and institutional investors exposure to silver bullion with the liquidity of an ETF. The firm hopes to list on the TSX and the NYSE Arca. The initial public offering is intended to garner cash for the purchase of physical silver bullion for the fund.