Silver Displays Ability to Overcome Obstacles and Rise
Nov. 23, 2012 04:30AM PST
Precious Metals
Despite negative headlines, silver displayed the ability to overcome its problems and rise, posting successive closes about $33.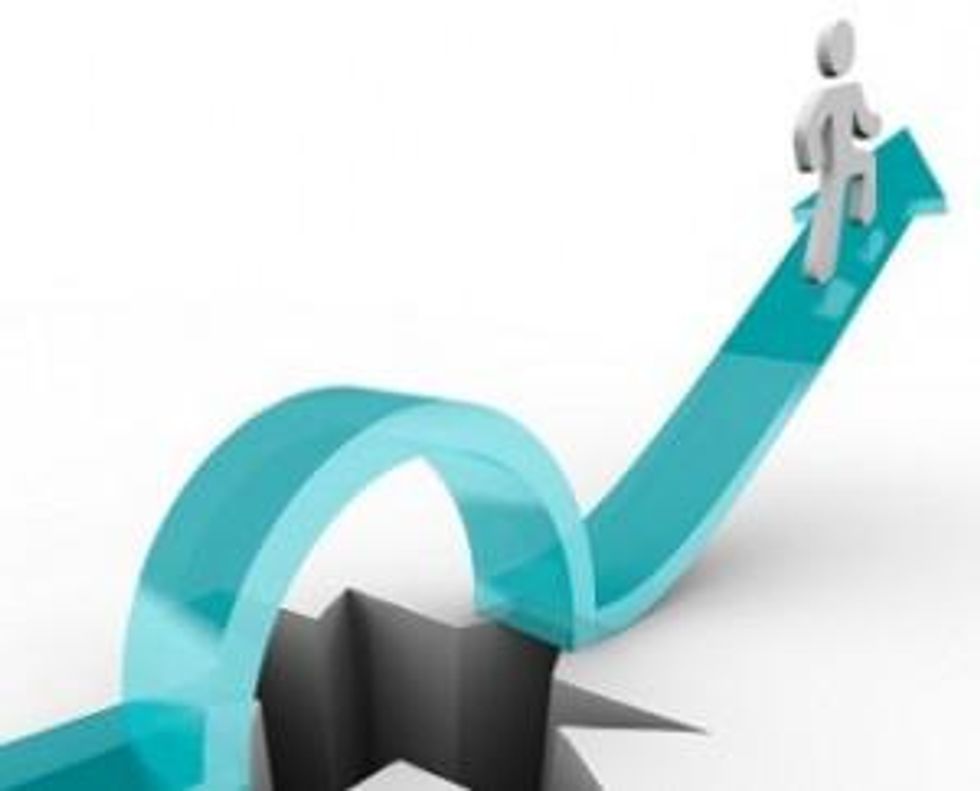 Silver started heading upwards right out of the gate this week. There was notable improvement in macroeconomic sentiment on Monday, and with it came a risk-on vibe. Silver mining stocks performed well, with juniors largely outdoing seniors. The metal rose to its highest level in over a month despite the fact that Moody's downgraded France's credit rating and announced that its outlook for the country is negative. That was perhaps the first — but not the last — time that silver demonstrated the ability to overcome negative sentiment. With gains of $0.80, silver was able to close above $33 on Monday, a feat that became a trend during the week.
Sentiment changed Tuesday. Apparently many investors either weren't listening or thought that Fed chairman Ben Bernanke was calling lawmakers' bluff with his warnings about the dangers of going over the fiscal cliff. For many, the reality seemed to only sink in on Tuesday, when Bernanke said he does not think the Federal Reserve possesses the tools to mitigate the impact if that happens.
Silver, among other commodities, was tripped up and dragged down by the statement. However, the metal was able to shake off the pressure, recover its losses and claw its way back to positive territory, ending the day with 8 cents in gains and closing at $33.19.
Wednesday brought more disappointing news. A resolution about further funding for Greece could not be reached. The markets were widely expecting that issue to be put to rest, but instead it was added to the list of ongoing uncertainties. The outcome of efforts to establish peace between Hamas and Israel is also still up in the air.
Early on, the pressure had silver on a downward track, with the metal tumbling to a lower low. However, silver again showed its ability to shake off the pressure and rise. Wednesday proved to be a bullish outside day as silver broke its 50-day moving average and hit a new four-week high, ending the day up $0.20 at $33.39.
Last Friday's Commitment of Traders report reveals that the month-long liquidation of COMEX silver stopped and 116 metric tons (mt) were added. Over 361 mt of silver holdings were added to ETFs, the strongest increase in about a year. Silver in ETFs has now reportedly hit new record levels, with holdings at about 18,854 tons.
Silver demand in India also appeared to be on a bullish track this week. Improvement in industrial offtake due to wedding season demand has been reported. Speculators are betting on further improvement. Even the end of a three-day upward move in the gold market didn't bring silver down Wednesday. The white metal instead ended Indian trading flat. But Thursday, the white metal surged as speculators continued placing their bullish bets.
The close
There was no floor trading for COMEX silver on Thursday as the US was celebrating Thanksgiving. The New York spot market closed at $33.38, down one penny.
Company news
MAG Silver (TSX:MAG,NYSE:MVG) responded to reports that landholders of the Ejido Benito Juarez community voted to expel the company from its Cinco de Mayo property in Mexico and establish a 100-year moratorium over the area.
MAG said the assembly meeting was illegally called and orchestrated by radical agrarian activists. Though the permission of the Ejido assembly is required to obtain surface access, the Ejido assembly has no ability to impose a ban on mining, an activity that falls under federal jurisdiction. The company is therefore in the process of pursuing state- and federal-level legal remedies in order to have the meeting declared null and void.
Santacruz Silver (TSXV:SCZ) reported results from the first seven holes of the diamond-drill program at its Gavilanes silver project in Durango, Mexico. Highlights include 2,549 g/t silver equivalent over 2.75 meters (2,540 g/t silver, 0.10 percent zinc, 0.12 percent lead and 0.03 g/t gold).
Two drill rigs are currently working at Gavilanes. Arturo Préstamo, president and CEO of Santacruz, stated, "[w]e are very pleased with the drill results thus far and have high hopes Gavilanes will continue to return high grade silver as the property is fully explored."
Silver Range Resources (TSXV:SNG) announced the initial resource estimate for its Keg deposit in the Yukon.
At a cut-off grade of 16 g/t silver, the Keg deposit hosts an inferred resource of 39.8 million tonnes grading 30.3 g/t silver together with significant zinc-copper-lead-tin-indium values.
"We are very pleased to have established nearly 40 million ounces of silver in our first resource estimate for the Keg Deposit. Based on the relatively high gross metal value per tonne and very positive metallurgical test work results, Silver Range will immediately initiate engineering studies that will enable completion of a preliminary economic assessment," said Doug Eaton, Silver Range's president and CEO.
Sunset Cove (TSXV:SSM) announced the presence of high-grade silver in channel samples from the Maria structure at its Carolay property in Peru. Assay highlights include 1,165 g/t silver across 0.3 meters and 1,050 g/t silver across 0.3 meters, with a best average grade of 78.43 g/t silver across 4.53 meters.
"This is another amazing discovery here at Sunset Cove, as this might prove that the whole of the Carolay Silver Polymetallic Property is prospective for many more discoveries of sulphide-quartz veins that should contain precious metals," said Lorne Woods, president of Sunset Cove.
Securities Disclosure: I, Michelle Smith, do not hold any equity interests in any company mentioned in this article.
Investing News Network websites or approved third-party tools use cookies. Please refer to the cookie policy for collected data, privacy and GDPR compliance. By continuing to browse the site, you agree to our use of cookies.