Second Indictment in Unfolding Multimillion Dollar Silver Ponzi Scheme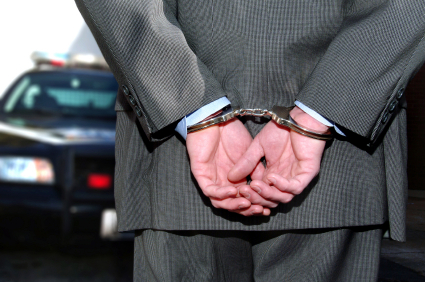 Wallace Lindsey Howell, the second man indicted for participating in a multimillion dollar silver ponzi scheme, has been released on a $1 million bond after initially being deemed uncooperative. The 60 year old is a facing a mail fraud charge for his part in the case, which is commonly referred to as the Upstate Ponzi Scheme and involves hundreds of investors across the United States.
You can invest in silver and make a profit without active participation or personal decision making. That was the alluring opportunity sold to hundreds of individuals. It unfortunately turned out be a scam, but federal authorities have so far indicted two men for playing a role in it.
Atlantic Bullion & Coin (AB&C), based in South Carolina, is at the center of the scam. The company was accused of fraudulently accepting money from individuals who were under the impression that they were investing in silver.
Under an arrangement called Silver Investment Accounts, clients provided money for metal, but instead of taking possession of it, the metal was supposedly stored on their behalf at a depository in Delaware. To make the arrangement appear legitimate, clients were shown brochures and other documents from the facility.
Silver was also purportedly traded on behalf of the clients. By having metal purchased at low prices and then sold at peak prices, investors were led to believe that they were earning profits.
These were in fact phantom trades, states a press release from the Department of Justice.
Fictitious account statements were created showing investors' holdings and account values, but authorities found that little metal was ever purchased with AB&C client money. Most investors did not request cash from their accounts, but those who did were paid with money from newer investors, not money from profits.
Furthermore, the depository account that Ronnie Gene Wilson, AB&C's president, said contained "probably close" to 500,000 to 600,000 ounces of silver did not exist.
This silver ponzi scheme spanned from about 2001 to early 2012, left over 800 victims in its wake and involved an estimated $90 million dollars.
Howell allegedly lured new investors into the scam and used client funds for his personal benefit. Initially, he was retained in custody as he would not cooperate in the process of selecting legal representation. Upon reappearing before the judge, he reportedly attempted to plead guilty. However, this appearance was his arraignment and the eligibility of bond was the only matter being considered, so the plea could not be accepted. He has now been released on bond.
Federal authorities say Wilson also used the client money for his personal benefit. The 64 year old, formerly an Anderson County councilman, has already pled guilty to two criminal charges of mail fraud. His sentencing is set for November 13 and he could receive 20 years in prison and a fine of $250,000 on each count against him.
Furthermore, the Commodity Futures Trading Commission (CFTC) has filed a civil suit against Wilson and his company. The Dodd-Frank Act makes it unlawful to use any manipulative device, scheme or contrivance to commit fraud associated with the contracted sale of a commodity in interstate commerce.
The agency's new authority affords it jurisdiction in this case from August 15, 2011 to February 29, 2012. During this period, the CFTC claims that at least $11.53 million was invested by at least 237 people. The agency alleges that the "defendants failed to purchase any silver at all" and instead "misappropriated" all investor funds.
David Meister, the CFTC's enforcement division director, said in a press release that efforts in the prosecution of this case illustrate that the CFTC intends to continue to aggressively utilize its new authority under the Dodd-Frank Act to take enforcement action against fraudulent misconduct in the spot commodity markets.
Federal authorities have committed to helping the victims in this case recover their financial losses — though full recovery is considered unlikely — and to cracking down on this type of fraud in future cases. In addition to efforts by authorities, however, this silver ponzi scheme provides insight as to how metal investors can protect themselves.
How metals investors can protect themselves
Neither AB&C nor Wilson were registered brokers, as is required by law, according to federal documents. Investors should remember to conduct due diligence to ensure the legitimacy of companies and individuals with whom they entrust money and metal.
During the investigation, documents revealed that the prices at which silver was allegedly being purchased or sold were outside of the price range for the period that the transactions were occurring. That will hopefully remind silver investors of the benefit of being knowledgeable about the market and keeping abreast of market conditions.
In certain cases outlined by the authorities, investors' statements were modified to show reduced holdings or lower metal values. No matter how well-developed the relationship, investors should always maintain good records and closely review them.
This silver ponzi scheme was able to continue as long as it did largely because individuals were convinced to invest in trust, mostly backed by paper. That leads to the most important reminder of all: investors should ensure maximum control over their metal.
The best policy, hands down, is to take possession of the metal that you purchase. That may not always be possible or may be very inconvenient. In that case, advice from a recent email from silver guru David Morgan applies. It states, "[i]f you establish an account with a brokerage warehouse or other public storage facility, you should make sure your holdings are segregated and that you can inspect them when you wish."
Periodic inspections are encouraged.
Securities Disclosure: I, Michelle Smith, do not hold equity interest in any companies mentioned in this article.