Drill Tracker Weekly: Alexco Intersects High-grade Silver at Bermingham Deposit
Sep. 22, 2015 12:35PM PST
Precious Metals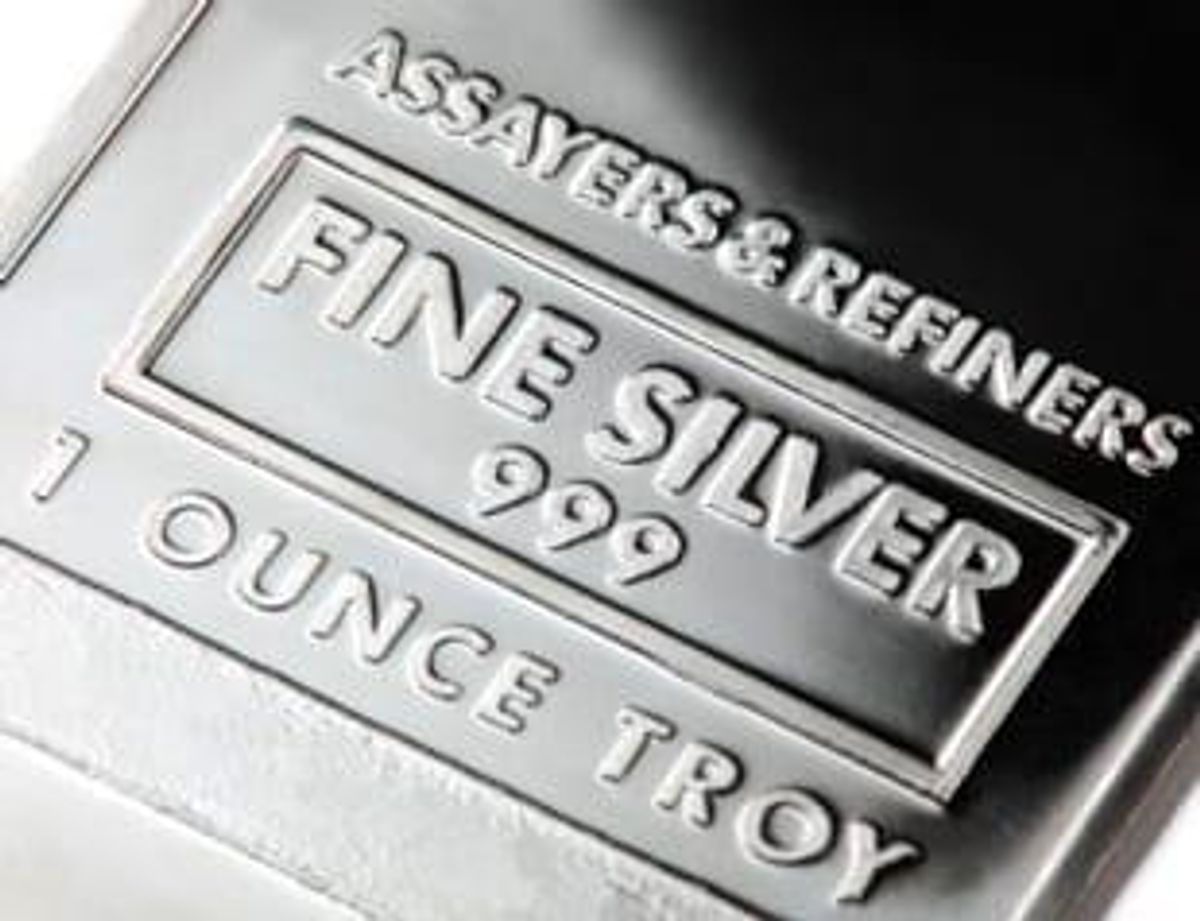 Highlights include 4.98 meters (true width) grading 7,462 g/t silver, 0.65 g/t gold, 8.8 percent lead and 0.43 percent zinc from a depth of 305 meters.

Drill Tracker Weekly is not exclusive to Resource Investing News and is published with permission from Mackie Research Capital Corporation. It highlights drilling results in context with our database of over 10,000 drilling and trenching results. The purpose of this report is to highlight drilling and trenching results that stand out from the pack and compare them to their peer group. This report does not constitute initiation of coverage or a recommendation.
Alexco Resource (TSX:AXR)
Price: $0.61
Market cap: $42 million
Cash estimate: $7.5 million
Project: Keno Hill
Country: Canada
Ownership: 100 percent
Resources: 585,000 tonnes @ 693 g/t Ag, 0.52 g/t Au, 2.9% Pb, 5.35% Zn
Project status: Mine on care and maintenance, PEA complete
Alexco Resource Corp. announced results from its 2015 drill program on the Bermingham 100% owned Keno Hill property in the Yukon Territory, Canada. Alexco acquired the Keno Hill project in 2006 as part of an environmental clean-up project which still generates revenues for the Company.
Highlights from the current drilling include 4.98 metres (true width) grading 7,462 g/t Ag, 0.65 g/t Au, 8.8% Pb and 0.43% Zn from a depth of 305 metres and 4.76 metres at 2,357 g/t Ag, 0.29 g/t Au, 5.3% Pb and 0.11% Zn.
The Company operated the Keno Hill Mine between 2011 and 2013 when low silver prices forced them to put the mine on care and maintenance. Over this time the Mine produced 5.5 million ounces of Ag at an average cash cost of $11.81 per ounce payable silver. The current resource estimate (2104) totals 5.5 million tonnes in the indicated class grading 311 g/t Ag, 1.5% Pb and 3.8% Zn with an additional 1.0 million tonnes of inferred resource at 363 g/t Ag, 1.7% Pb and 4.9% Pb.
Planned production (contingent on higher silver prices and/or lower operating costs) is focused on the Flame and Moth deposits which comprise about one third of the indicated resource. The current drilling at Bermingham is outside of the 377,000 tonnes of indicated material all of which is not included in the PEA. Permitting is underway at Flame and Moth which was estimated in the Dec 10, 2014 PEA to have Potential Minable Tonnes of 585,000 grading 693 g/t Ag, 0.52 g/t Au, 2.9% Pb and 5.35% Zn. The restart and development of the Flame and Moth is estimated to have a capital cost of $20 million.
In June 2014, the Company amended the steaming agreement with Silver Wheaton (TSX:SLW) to fix the amount pad for any production relative to the spot silver price. The amended agreement is contingent on Alexco paying Silver Wheaton US $20 million by December 2015.
Development history: Mined 1913 to 1988. Production post 1941 – 217 million oz Ag @ 40.5 opt. Alexco operated mine 2001-2013.
Current drilling: 4.98 metres @ 7,462 g/t Ag, 0.65 g/t Au, 8.8% Pb; 4.76 metres @ 2,357 g/t Ag, 0.29 g/t Au, 5.3% Pb
 
Risk Analysis
Data contained in DRILL TRACKER WEEKLY is based on early stage exploration activity. The results are obtained at the very early stages of exploration and therefore, individual results may not be reproducible with additional trenching or drilling, nor may the results ultimately lead to the discovery of an economic deposit. Delineation of a resource body requires an extensive data gathering exercise according to guidelines set out in National Instrument 43-101 before investors can be reliably assured of a competent body of mineralization that may be of economic interest. DRILL TRACKER WEEKLY is designed to highlight individual trench or drill results, which stand out as being materially anomalous and are particularly worth of note – a type of early warning flag for a particular property that warrants further attention. Hence, DRILL TRACKER WEEKLY does not provide a recommendation to buy, sell or hold a specific equity – it is an information reference source to help quantify the meaning and relevance of early stage exploration results.
Relevant Disclosures Applicable to: Drill Tracker Weekly
The research analyst or a member of the research analyst's household owns and/or has options to acquire shares of the subject issuer. At the date of this release the author, Wayne Hewgill, owns no shares in the companies in this report. 
Lake Shore Gold Corp. (LSG) is covered by Mackie Research Capital Corp. by analyst Barry Allan.
Analyst Certification
I, Wayne Hewgill certify that the information in this report is sourced through public documents that are believed to be reliable but accuracy and completeness as represented in this report cannot be guaranteed. The author has not received payment from any of the companies covered in this report. This report makes no recommendations to buy, sell or hold. Each analyst of Mackie Research Capital Corporation whose name appears in this report hereby certifies that (i) the recommendations and opinions expressed in this research report accurately reflect the analyst's personal views and (ii) no part of the research analyst's compensation was or will be directly or indirectly related to the specific conclusions or recommendations expressed in this research report.

Investing News Network websites or approved third-party tools use cookies. Please refer to the cookie policy for collected data, privacy and GDPR compliance. By continuing to browse the site, you agree to our use of cookies.