CPM Group, GATA to Go Head-to-Head on Manipulation at Silver Summit
Word is that CPM Group and the Gold Anti-Trust Action Committee (GATA) plan to face off over silver and gold market manipulation at this year's Silver Summit.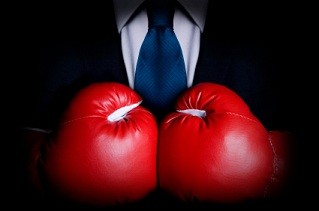 Jeffrey Christian, founder and managing partner of CPM Group, is ready for this week's Silver Summit 2013. His question is whether the Gold Anti-Trust Action Committee (GATA) can say the same.
Last week, in an interview with Bull Market Thinking's Tekoa Da Silva, Christian explained that for the last few years, the summit, which is hosted by Cambridge House, has been an opportunity for his company to disprove "all of the lies and misrepresentations that the gold and silver conspiracy people throw out there." Specifically, he pointed to the fact that CPM Group has "methodically and factually and shown the extent to which [GATA] misrepresent[s] what people have said."
He expects this year to be no different — he told Da Silva that "of course" he will be talking about the Commodity Futures Trading Commission's recent closure of its investigation into the alleged manipulation of the silver market, also stating that he will cover "other misrepresentations in the market."
In response, GATA said in a statement that "GATA Chairman Bill Murphy will be present to disagree [with Christian] and to note that if the gold and silver markets are not manipulated, they may be the only such markets these days." Murphy also reportedly commented that "it's about time the investing world wake up to the obvious," as per a press release from Cambridge House.
Both presentations promise to be entertaining as well as informative.
Long-term silver outlook
On a calmer note, Christian told Da Silva that conference attendees can also expect to hear him talk about "the outlook for silver and the outlook for the global and US economies." Though he gave no further details, it is likely that he will build off of CPM Group's Silver Long-Term Outlook 2013 study, released last week.
Summarizing the report, Kitco News notes that one of its key takeaways is that silver prices may consolidate for another three years, to 2016, before there is a pick up in investor interest and industrial demand. During that time, the firm believes the white metal will be supported at an average annual price of $18 per ounce, in part by "demand for coins from retail investors and jewelry from consumers."
However, Erica Rannestad, a commodities analyst with CPM Group and the report's lead author, explained that after that consolidation period, the firm believes investors will "come back into the market with renewed interest" as a result of "an (expected) acceleration of economic growth in the last half of the next 10 years."
Following that renewal of interest, investor demand should continue to rise for the remainder of the 10-year period covered by the study, driving silver to "fresh, record nominal highs during the period."
Event details
The Silver Summit 2013 will take place on October 24 and 25 at the Davenport Hotel in Spokane, Washington. Christian will be presenting on October 24 at 11:00 a.m., while Murphy will take the stage at 8:00 a.m. the next day.
Securities Disclosure: I, Charlotte McLeod, hold no direct investment interest in any company mentioned in this article.
Related reading:
Silver Flatlines as CFTC Wraps Up Manipulation Investigation