China Solar Allegations: Bad Timing for Silver
Sep. 25, 2012 04:00AM PST
Precious Metals
If China is dumping solar panels in western markets, that could be another headwind in an industry that was supposed to be bullish for silver.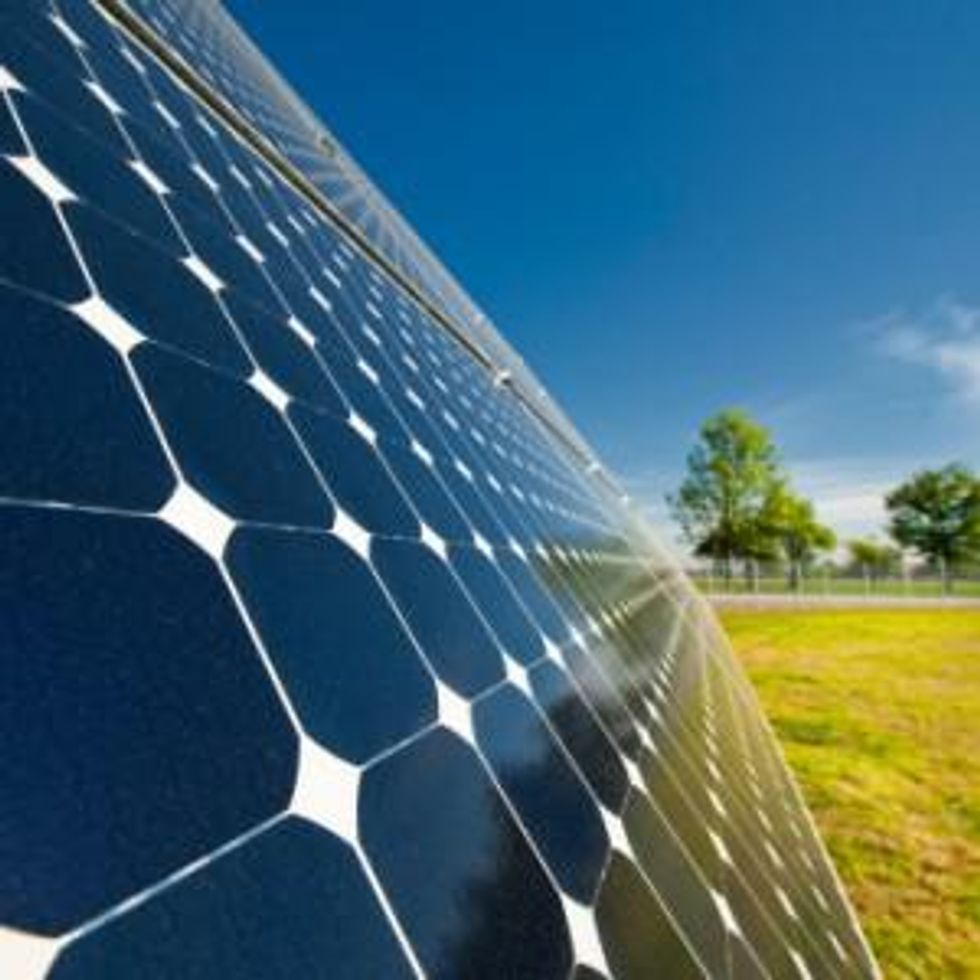 The European Union (EU) is investigating allegations that manufacturers in China's solar industry are dumping solar panels and components in Europe. Dumping is a practice whereby a foreign company sells products on uncompetitive terms to an importing nation. If proven, the allegations could be another negative development in an industry that was supposed to be a bright spot for the silver market.

The EU's investigation, prompted by a complaint from EU Pro Sun, aims to determine the validity of claims that Chinese solar imports have increased in absolute terms and in terms of market share and have had a negative impact on EU manufacturers' prices and market share.
This investigation follows a similar probe in the US. In May, a decision from the US Department of Commerce determined that Chinese producers and exporters were selling solar cells in the US at dumping margins ranging from about 31 to 250 percent.
The solar industry is valued in the billions. In the US, as volumes of Chinese solar imports have grown over the years, the value of those imports has ballooned from $510,362,000 in 2008 to $3.1 billion in 2011.
Silver is an excellent electrical conductor and is thus relied on to produce most solar panels. The solar industry has rapidly expanded and was supposed to become increasingly mainstream. This growth was also supposed to be bullish for silver.
A 2011 Silver Institute report states that the rise in solar power is arguably the most significant development for silver demand in recent years.
The sector's offtake grew from less than 2 million ounces in 2001 to 50 million ounces in 2010 and was expected to rise to 70 million ounces in 2011.
But the solar industry has met several headwinds that have dimmed that outlook.
Relative to other energy choices, solar is expensive and the health of the industry is heavily dependent on government funding. Much of the spending that drove the expansion of the solar industry resulted from tax incentives and government subsidies. Up to 75 percent of the costs of a residential unit in the US could be covered by subsidies, according to Bloomberg Businessweek.
The Silver Institute recognized the withdrawal of these incentives as the biggest threat to its bullish demand expectations. Its concerns proved justified. Governments, notably those in Europe, a key solar market, have slashed their support and demand has plummeted.
For example, in the UK, The Guardian reported that in the weeks after subsidy cuts, solar panel installations dropped nearly 90 percent.
Growth lured more companies into the solar business and the benefits of larger-scale production encouraged higher manufacturing levels. There is now an oversupply of solar panels amid allegedly uncompetitive conditions. Companies outside of China are struggling; some are cutting jobs, while others are closing shop.
Those that are hanging on do so in a market where solar panel prices have fallen and demand is weak. Yet silver prices continue to be volatile, and volatility is again on the rise.
Next to polycrystalline silicone, silver paste is one of the highest input costs in the production of most solar panels. High silver prices, though welcomed by investors, are a pain for solar fabricators, who are forced to search for substitutes and look for ways to cut costs.
If Chinese exporters and manufacturers have indeed been stifling competition by selling unfairly cheap goods, the implication of governments taking corrective action is higher prices. Given the global economic outlook and reduced government support, that would not be good news for silver, which is already suffering from weak industrial demand.
Securities Disclosure: I, Michelle Smith, hold no direct investment interest in any company mentioned in this article.
Investing News Network websites or approved third-party tools use cookies. Please refer to the cookie policy for collected data, privacy and GDPR compliance. By continuing to browse the site, you agree to our use of cookies.