Appeals Court Dismisses JPMorgan Silver Price-fixing Case
A United States appeals court today upheld a March 2013 ruling that an antitrust lawsuit accusing JPMorgan Chase & Co. of silver price fixing should be dismissed.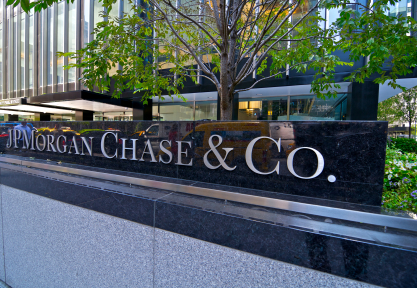 The big news in the silver space today was that the United States Court of Appeals for the Second Circuit upheld a March 2013 ruling that an antitrust lawsuit accusing JPMorgan Chase & Co. (NYSE:JPM) of silver price fixing should be dismissed.

Investors represented by Christopher Lovell, a partner at Lovell Stewart Halebian Jacobson, "failed to show that JPMorgan violated federal antitrust and commodities laws by having distorted silver prices at their expense between 2007 and 2010," Reuters states.
More specifically, the three judges on the Second Circuit panel said that allegations that the bank took "large and 'uneconomic' short positions in silver" are not enough to prove that it intended to manipulate the metal's price. "An inference of intent cannot be drawn from the mere fact that JPMorgan had a strong short position," they said.
Reuters reached neither Lovell nor JPMorgan for comment.
Price update
Last week saw silver hit a five-week low, and unfortunately for fans of the white metal, this week has brought no reprieve.
Silver hit $20.21 per ounce, its highest price thus far this week, early on Monday morning. However, soon after reaching that level, it began to fall, reaching $19.84 late in the day. Reuters notes that the decline came as investors continued to react to last week's news that the US Federal Reserve intends to taper its quantitative easing program to $55 billion per month and raise interest rates "around six months" after tapering concludes.
Tuesday, the white metal perked up a little, trading between $19.92 and $20.16 as market watchers waited for the release of US economic data and eyed Russia. Another Reuters article explains that the United States said that day that it would "hold off on more damaging economic sanctions unless Moscow goes beyond the seizure of Crimea."
Geopolitical tension continued to affect the market on Wednesday, with investors seeking refuge in silver and other precious metals as a result. However, gains were limited by a "firmer dollar, stronger equity markets and signs of a recovery in the U.S. economy," as per a Reuters report. As a result, the white metal had sunk to $19.68 by the end of the day.
Today was much the same, with silver closing at just $19.66.
Securities Disclosure: I, Charlotte McLeod, hold no direct investment interest in any company mentioned in this article. 
Related reading: 
JPMorgan Off the Hook, Silver Above $29