Wellgreen Platinum's Yukon Project Could be First in Canada to Run on LNG
Aug. 18, 2014 04:05AM PST
Precious Metals
Last week, Wellgreen Platinum announced a partnership that could see its Yukon-based Wellgreen deposit become the first mining project in Canada to run on liquefied natural gas.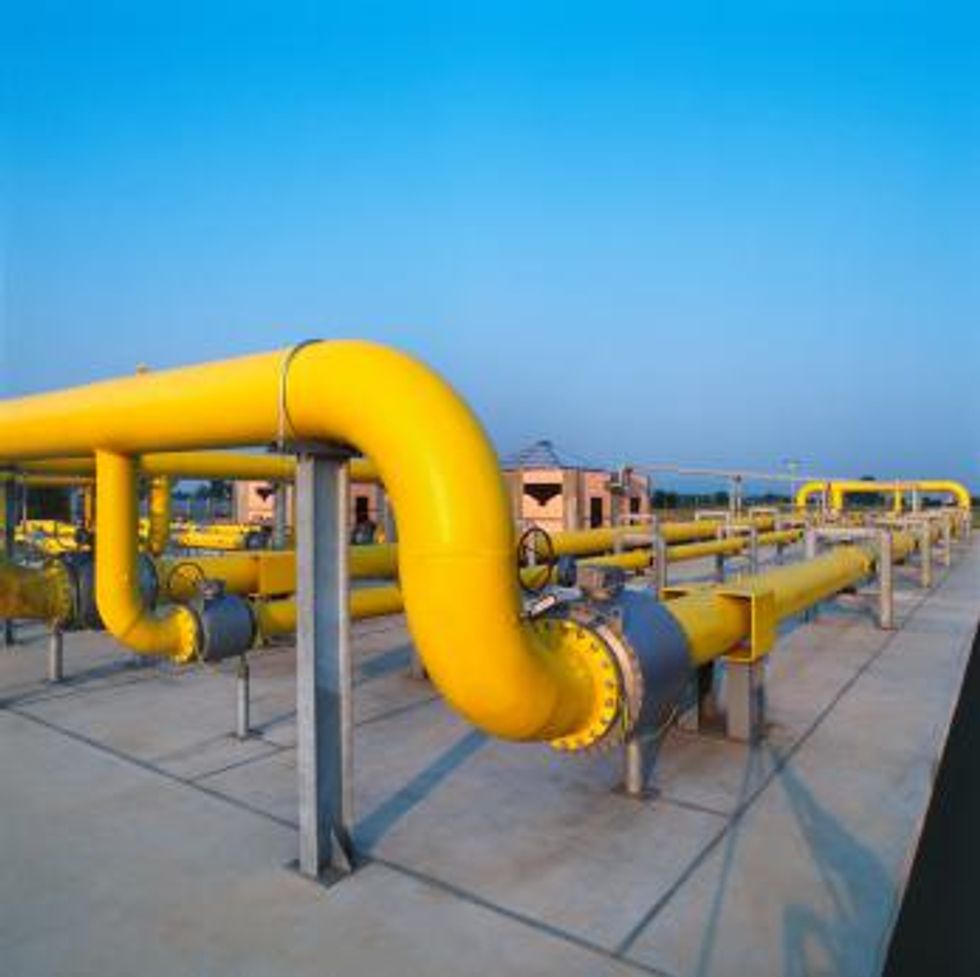 Platinum-focused investors have no doubt heard of exploration and development company Wellgreen Platinum (TSXV:WG), whose open-pittable PGMs-nickel–copper Wellgreen deposit is located in Canada's Yukon. The project is unique in terms of its properties and location, but last week, the company announced news that may make Wellgreen even more interesting: a partnership that could see it become the first mining project in Canada to run on liquefied natural gas (LNG).

According to a press release, Wellgreen has signed a memorandum of understanding with Ferus Natural Gas Fuels to pursue a clean energy project in Yukon. The companies will work with other Yukon businesses, communities and First Nations "to explore additional clean fuel opportunities" and "assess the need for an LNG plant in proximity to Wellgreen's project."
Such a plant would not only benefit Wellgreen in terms of reducing LNG transport costs, but could also be good for other mining and power projects in the region. What's more, local communities in Yukon stand to benefit from the use of low-cost, low-emission LNG, which can be used in place of more conventional diesel generators.
That isn't all that the company has been up to either. This is the second MOU that Wellgreen has secured regarding the supply of LNG for its project, the first having been signed with Northern Lights Energy, LLC back in June. It has also signed an MOU with General Electric for LNG power infrastructure and systems. Furthermore, the company has noted that the Yukon government is actively working to bring LNG to the territory, citing efforts to update the Watson Lake power plant.
Wellgreen Platinum's president and CEO, Greg Johnson, told Platinum Investing News (PIN), "any time you're looking at projects in the north, energy is going to be a key component for viability and economics. The big development in the Yukon over the past couple of years is the recognition that LNG can be an attractive alternative to diesel, which has historically been the go-to solution if you're off the grid." The CEO cited two key benefits of LNG, with the first "being that it's a cleaner energy than diesel and the second being that it's a significantly lower-cost alternative."
Johnson also said in last week's release, "[i]n addition to the environmental and economic benefits of LNG for our project, we see the potential for LNG to benefit our neighbouring Yukon communities, many of whom currently rely on diesel for power generation." Put simply, the release highlights that the LNG project could help "[strengthen] the region's economic and environmental vitality," indicating that Wellgreen is taking steps to ensure social license for its project.
That said, it's worth noting that Wellgreen is already miles ahead of other platinum projects in that respect as Canada's Yukon is known as a mining-friendly jurisdiction. That's significant given that the majority of the world's PGMs production comes out of South Africa, whose platinum sector was rocked by a protracted five-month-long strike earlier this year.
All about Ferus
LNG supplier Ferus has a facility in Elmworth, Alberta that provides "clean alternative fuel" for users in Western Canada, so it certainly seems to mesh with Wellgreen's goal of using clean energy to produce PGMs. What's more, Ferus CEO Dick Brown notes in last week's press release that the company's aim is to provide power for remote locations; he said, "Ferus NGF is committed to building the required LNG infrastructure across Canada and the United States to supply this proven alternative fuel for remote power generation and to high horsepower markets."
The CEO also supports Wellgreen's aim to help local communities through the power project. "This innovative project with Wellgreen Platinum exemplifies how one company's strategic vision to adopt LNG can result in economic and environmental benefits to an entire region including First Nations and other nearby communities," he said, adding "[w]e are proud to be a part of that solution with Wellgreen Platinum."
What's next?
LNG could certainly be an interesting fuel alternative for mining projects. Interested investors will no doubt be watching to see how this partnership develops and whether the idea could take hold for other companies in the sector.
For his part, Johnson told PIN that Wellgreen has "three big milestones [it has] been driving to on the project," including the release of a significantly expanded and upgraded mineral resource estimate, as well as upcoming metallurgy results and an updated PEA slated for the fall. Johnson stated, "we look to be delivering an updated study on the metallurgical recovery that's been going on, culminating in an updated engineering concept and an updated preliminary economic assessment that will be out by the end of September."
Securities Disclosure: I, Teresa Matich, hold no direct investment interest in any company mentioned in this article. 
Related reading:
At Surface and Out of Africa: CEO Greg Johnson on Wellgreen Platinum's Yukon Project
Investing News Network websites or approved third-party tools use cookies. Please refer to the cookie policy for collected data, privacy and GDPR compliance. By continuing to browse the site, you agree to our use of cookies.