South African Trade Unions Say "No" to Chinese Platinum Investment
Strikes at South Africa's top platinum mines have prompted China's Long March Capital to look into buying platinum assets in the country. Trade unions, however, do not like that idea.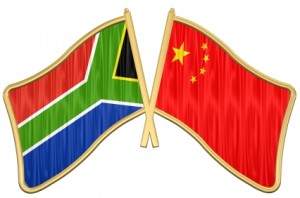 For the last month or so, the vast majority of news about South Africa's platinum industry has dealt with the strikes taking place at the operations of key players Lonmin (LSE:LMI), Impala Platinum Holdings (OTCMKTS:IMPUY) and Anglo American Platinum (OTCMKTS:AGPPY).
Amidst that commotion, the recent news that China's Long March Capital is reconsidering its decision to delay purchasing platinum assets in the country has gone largely unnoticed.
Buying opportunity
Until now, Long March has been holding off on buying South African platinum assets because of the nation's labor issues. However, Managing Partner Clement Wong, who founded the company with a partner back in 2008, told Bloomberg last week that its plans may be changing.
"If the industry survives and makes a profit then that would be a good signal to look at investing. This last round has repriced these assets down so I think it would be as cheap as it gets," he said.
Explaining further, Wong said that even though the country has some challenges, such as "organized labor, the somewhat unclear regulatory environment," the "underlying economics, the underlying resources, still present huge opportunity for further investment."
And, though the current labor situation remains unresolved, Wong doesn't see it lasting much longer. "[W]e think we are scraping the bottom now. I don't see how much worse the demands can be," he stated.
Trade unions wary
But while Long March appears keen to take a chance on South Africa, its involvement may not be welcome.
Thus far, it's trade unions that have raised concerns about Long March stepping in. For instance, Mineweb quotes Eddie Majadibodu, head of the National Union of Mineworkers' production pillar, as saying that while trade unions are generally in favor of increased investment in South Africa's industries, adding a new player could send the platinum belt's "already fragile labor relations environment … into an even deeper tailspin." More specifically, Majadibodu expressed anxiety that workers might see their benefits reversed.
On a different note, Joseph Maqhekeni, president of the National Council of Trade Unions, which the Association of Mineworkers and Construction Union is associated with, said that it's better for industries to be "owned by the state on behalf of the citizens."
He also cited "Chinese exploitations" in other industries as a reason to keep Long March out. "The history of the Chinese operating in this sector is problematic, and all you need to do is look at the way they handled the wage dispute in the clothing and textile industry. It is a problem," he said.
An overreaction?
Given the volatility that often plagues South Africa's platinum industry, its trade unions cannot be blamed for their worries. However, if Matt Brenzel, a portfolio manager at Cadiz Asset Management, is to be believed, they may be getting ahead of themselves.
He told Mineweb that Long March's involvement could bring "little or no significant impact to labour as a whole" due to the fact that platinum mines tend to negotiate with unions individually, not collectively. He also anticipates that because the company already holds a 17-percent stake in Sibanye Gold (NYSE:SBGL) via Gold One International, it will be open about how it operates.

Securities Disclosure: I, Charlotte McLeod, hold no direct investment interest in any company mentioned in this article.